Mysterious Maubi
By Eliza Magro
For those unfamiliar, maubi is a cold, strong, refreshing drink which West Indians traditionally sell at festivals and food fairs throughout the Caribbean.
Occasionally maubi can be found at local food establishments or food carts, but unlike other local drinks, it's not always available.
Making maubi requires specific knowledge. It is like making sourdough bread in the sense that one needs to have a starter of pre-made raw maubi.
This drink is made from the bark of a maubi tree, which needs to be trimmed delicately. There are several ways to cut the bark –– some shave it, others peel off larger pieces for making this drink.
To begin, fill a five-gallon pot with fresh water. Add several small handfuls of the bark and a desired amount of seasoning to the pot. According to various maubi makers, everyone seasons their drink differently.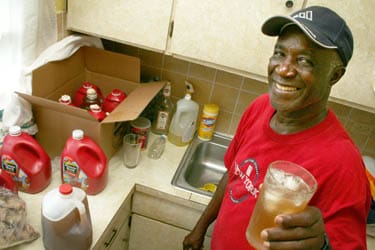 Ronald Kang, who is shown here with his maubi drink, has been making maubi for six years as a hobby, and learned the technique from a friend on St. Thomas. He uses anise, marjoram, cinnamon stick and fresh grated nutmeg to spice his recipe. Others use rosemary, clove, or allspice as well in their recipes.
Fermentation Key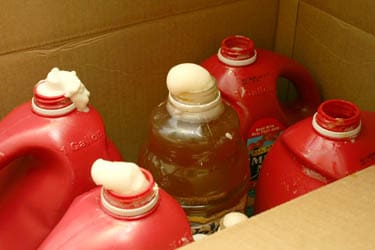 After seasoning the brew, put pot on the stove and boil for one hour. After the brew has boiled, remove from heat and add one full bottle (gallon size) of raw already fermented maubi –– the starter –– then filter the drink into gallon jugs.
The filled jugs now need to be put aside, without lids, to ferment and "work" for four days. After the drink has fermented, filter it again and add sugar –– white and brown –– to taste.
Kang also suggests adding pear or vanilla essence to the recipe for extra flavor.
This raw maubi can now be refiltered, bottled and capped with lids. It is important, however, to screw the lids on very loosely so the drink can continue to breathe and ferment.
If maubi sits long enough it will become quite alcoholic and one could become inebriated from drinking too much. Right after the drink is made there is a very low, if any, alcohol content in the beverage.
Maubi is usually mixed to sell and drink at a 60 percent raw drink to 40 percent water ratio. Raw maubi is fairly bitter, depending on how it's made, but when mixed with fresh water, becomes a wonderful tonic-like drink. It is sweet with a bitter bite, lightly fizzy from fermentation, very cooling as it's served on ice, and refreshing as it cleanses the body.
Maubi drink is extremely strong, and those who make it usually have a pot, gallon jugs and a strainer set aside for the sole purpose of the drink. It also requires a very clean environment for production.
This beverage doesn't go bad. It likes the warm weather, however, the warmth will cause it to continue fermenting, becoming more alcoholic.
Maubi freezes very well, and could stay in the freezer for up to six years while still being wonderful to drink.
Difficult To Find
Maubi is a West Indian tradition, and is hard to find when it's not festival time. A search through town looking for this refreshing, spiced drink, found only Hercules selling the mysterious maubi at his Pate Delight.
Other than that, certain locals make it and bring it out during celebrations, but it is a mystery when you'll see it and when you can indulge in the cool, fizzy, distinct flavor of this drink.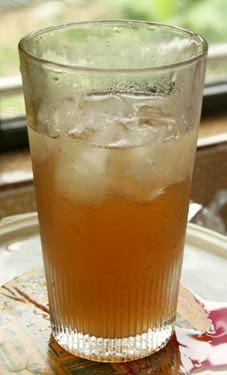 Find a glass and enjoy this particular flavor, while cleansing your body on a hot, sunny, Caribbean day here on St. John.