Love City Strong Inc. is forming a new board of directors, which includes prominent members from the Bloomberg and Kenny Chesney organizations, solidifying their long-term commitment to the recovery and health of St. John following last year's devastating Category 5 hurricanes.
Love City Strong (LCS), a Virgin Islands 501(c)(3), began as a grassroots effort by local St. John residents who came together in the days after hurricanes Irma and Maria to help respond and evacuate people. Since the storms, LCS has worked closely with response teams formed by Bloomberg LP co-founder Tom Secunda, Bloomberg Philanthropies and country music star Kenny Chesney to speed recovery and fill gaps in government services.
LCS is working to increase resiliency across the island, preposition supplies in order to speed emergency response times in the face of another disaster and to address medical, housing and other needs of the island's most vulnerable residents.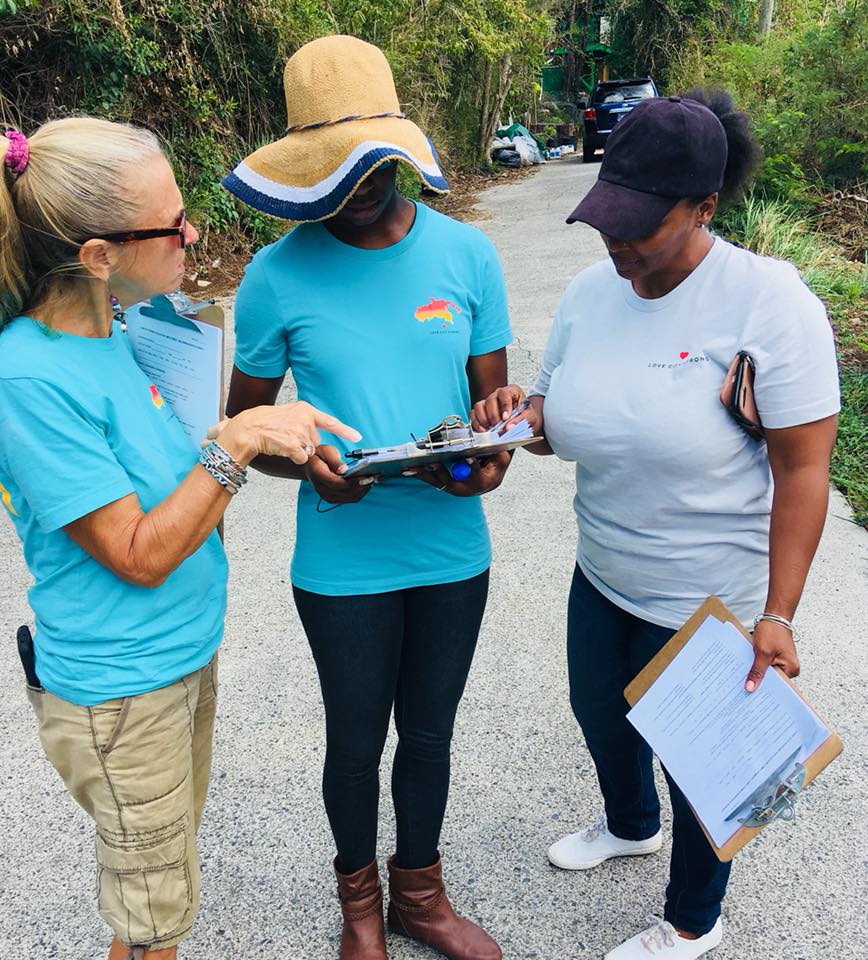 "Each day since the storms, we have worked closely with these groups to support the clean-up and recovery," said Secunda. "We share Love City Strong's passion and commitment to the long-term recovery of St. John and look forward to collaborating on projects that support a stronger, more resilient and better prepared territory."
[adrotate group="6"]
The newly created board includes:
• St. John resident Tom Secunda co-founded the global information and technology company Bloomberg LP. After the storm, his Secunda Family Foundation along with major support from Bloomberg Philanthropies, which encompasses all of Bloomberg LP founder Michael R. Bloomberg's charitable activities, were critical to recovery efforts on St. John – bringing crucial emergency supplies, medical equipment and human and financial resources to the island as well as helping with power restoration across the entire territory.
• John McInnis serves as the director of the country music legend Kenny Chesney's Love for Love City Foundation, has decades of experience in disaster response along the Gulf Coast, having worked on recovery after hurricanes Ivan and Katrina, as well as the BP Horizon Oil Spill. He has led the Love for Love City team on St. John and Jost Van Dyke since Hurricane Irma struck, including projects such as clearing roads and driveways, bringing in critical supplies, rebuilding homes, distributing generators, and evacuating hundreds of people and over 1,000 animals.
• Longtime St. John resident Tenesha Keyes is a founding member of Love City Strong. When LCS was formed as a grassroots organization after Hurricane Irma in 2017, Keyes managed the evacuations of St. John residents and tourists, successfully ushering over 1,200 individuals to safety.
• St. John native and community leader Ian Samuel has served as the Bloomberg team's local liaison since Irma. A long-time supporter of youth development on the island, Samuel also sits on the boards of the St. John Community Foundation and Love City Community Network and is an advisory board member for the St. John Long Term Recovery Group.
• Jarrod Bernstein has served as a senior advisor in both the Bloomberg and Obama administrations in senior emergency management, community outreach, and counterterrorism roles, including having served as assistant secretary of the United States Department of Homeland Security. He has been involved since shortly after Irma and Maria in working to support the government of the Virgin Islands as it managed the response and recovery over the last year.
"Since the early days of the response, LCS has enjoyed an excellent working relationship with Bloomberg Philanthropies, Tom Secunda and Kenny Chesney's Love for Love City Foundation," said Love City Strong Executive Director Meaghan Enright. "Coordinating our efforts will ensure we continue to serve St. John in the most efficient and effective way to maximize our resources."
"The support of Bloomberg Philanthropies and Love for Love City offers LCS and St. John increased visibility on a national and global scale, and their invaluable operational and logistical support accelerated how quickly St. John was able to recover," said Ian Samuel.
LCS currently employs 18 St. John residents who, among other things, have coordinated mold sanitation, water quality testing, and disaster preparedness projects. The newly created board will be crucial to help execute a number of large-scale projects in development, including affordable housing and workforce development, and to help hone the organization's long-term vision for recovery.
For more information on Love City Strong Inc., visit www.lovecitystrongvi.org or contact Rebecca Reinbold at rebecca@rebeccareinbold.com