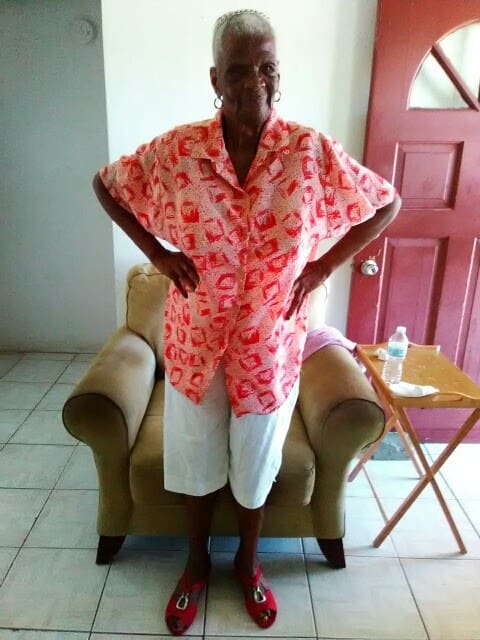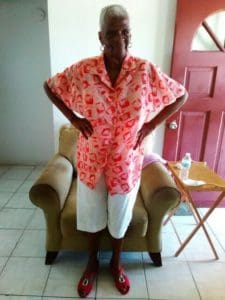 Marie Antoinette Petrus of Frederiksted, St. Croix, Virgin Islands, died on Oct. 7.
She is survived by her sons: Melvin A. Petrus, James M. Clark and Jeffrey S. Petrus; grandchildren: Yvette Reed, Angelique Petrus-Faulkner, Janis Bryant, Leslie Wilson, Junauda Petrus-Nasah, Oniika Petrus, Inaje Petrus, Mirah Petrus Raaum, Charles Petrus, Sosthenes Petrus, Szavio Petrus Raaum, Isaac Petrus, Christopher Clark and Michael Clark; and great-grandchildren: Charles Petrus Jr., Kobe Petrus, Case Wilson, Ethan Petrus, Zavian Petrus, Donovan Faulkner, Michael Reed, Yiliana Drake, Yolanda Reed, Aliyah Bryant, Aniyah Petrus and Isley Nasah Miller.
She is also survived by great-great-grandchildren: Lucas Drake, Mariah Torres, Aiden Robertson, Mackenzie Reed and Giovanni Torres; sisters: Irene Mason and Julia Pankey; and nieces: Mary Mason, Malvina Rodgers, Iyieachia Petrus, Carolyn Chappelle, Denise Bennerson, Sandra P. Campbell and Lenora Rodgers;
Other survivors include nephews: Roy Rodgers, Leonard Rodgers, James Rodgers, Frederik Pankey, Mark Oliver, Edwin Petrus, Hans Petrus, Augustin Mason, Malcolm Mason, Kareem Phipps, Kevin Oliver, Patrick Chappelle, Reginald Chappelle and Izorre Petrus; brothers-in-law: Walter Pankey and Roy Oliver; special friend, Joyce Abramson; cousins and other relatives: Rodgers, McIntosh, Thomas Dowards, St. Ann and St. Patrick families; as well as a host of extended relatives and friends too numerous to mention.
There will be a viewing from 3-5 p.m., Thursday, Nov, 4, at James Memorial Funeral Home.
The second viewing will take place at 9 a.m. followed by the funeral service at 10 a.m., Friday, Nov. 5, at St. Ann's Catholic Church. Interment will follow at Frederiksted Cemetery.
Due to the COVID-19 pandemic and public health regulations, all attendees must wear a mask and adhere to social distancing guidelines.