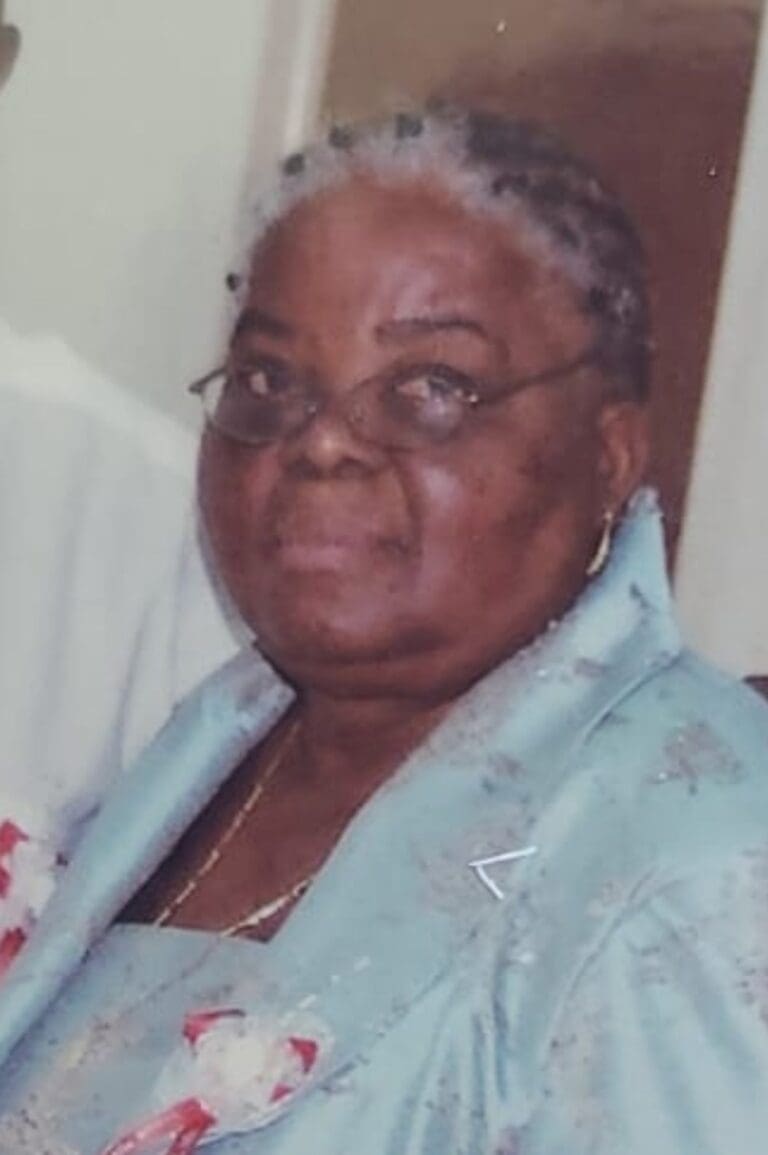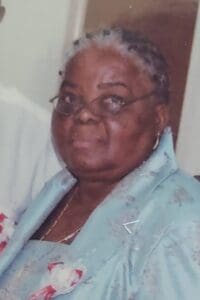 Marjorie V. Dore of Strawberry peacefully departed this life on June 3.
There will be a first viewing for family and friends from 3-5 p.m., June 16, at Divine Funeral Home.
The funeral service will be on June 17, at St. Peter's Episcopal Church in Peter's Rest.  The second viewing will be at 9 a.m.; service will be at 10 a.m. Interment will follow at Kingshill Cemetery.
Marjorie is survived by daughters: Theodora Prentice, Sherry Grant, Patricia Dore, Diana Daley
Sons: Samuel J. Dore Jr., Glenroy Dore, Valentine Dore
Grandchildren: Tiffany Williams, Jamal Thomas, Marlon Thomas, Shaniqua Thomas, Diandra Daley, Dyanna Daley, Dynajah Daley, Diondria Daley, Kevin Dore, Daniel Dore, Valentine Dore Jr., Donovan Dore, Shantiah Dore, Dayveon Dore, Elijah Dore, Ja'lynn Dore
Great-grandchildren: Jamir Thomas, Jamar Thomas, Kemora Skillern, Makayla Dore, LeSyah Dore, Liam Dore, Jerimiah Dore
Son-in-law: Keith Daley
Daughters-in-law: Marjorie Saldana Dore, Janet Dore
Brothers: Alphonso Farrell, Hugh Walters, James Bernard Walters
Sisters: Olinder Levine, Rosalyn Pemberton
Brothers-in-law: Cecil Levine Sr., Richard Weekes, Glen Revan
Sisters-in-law: Mavis Walters, Hyacinth Bradshaw, Pamela Noorhassan, Pearline Weekes, Margaret Miller, Lynette Revan, Doreen Walters
Aunts: Pearly Lorna Rhymer, Phyllis Payne, Shirley Browne, Ursula Baby Arthurton
Uncles: Alton EZ Maynard, Wilbert Bracket Walters
Nieces: Yasmin Farrell, Kristen Farrell, Dione Southwell, Sharima Weekes, Laurencia Walters, Julie Panton, Natasha Claxton, Brenda Levine, Judy Levine, Jodilee Thomas, Tamara Caines, Tichina Stanford, Dinelle Walters, Nicholette Walters, Okima Henry, Anastasia Richards, Akesha Flanders
Nephews:  Rhanji Weekes, Merrick Walters, Francis Walters, Stanley Walters, Dinsdale Pemberton, Trevor Ward, Steve Ward, Germaine Sebastian, Melvin Stoutt, Cecil Levine Jr., Dishawn Pemberton, Shakim Duncan, Raheem Walters, Chaim Walters, Clive Simmonds, T-Sean Walters, Adriel Walters, Leraun Walters
Cousins: Sonia Maynard Liburd, Evetta Bridgewater Patrick and family, Valentine Bridgewater and family, Maisie Baptiste and family, Emerson and Edna Morton and family, Daisy and Eve Saunders and family, Marilyn Stanley and family, Lucina Liburd and family, Ermine Jeffers and family, Christine Walters and family, George and John Payne and family.