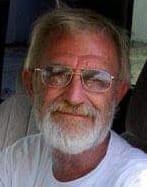 Michael O. Sheen, age 75, died peacefully at his home on July 23, surrounded by his family. He was a resident of the Virgin Islands for over 50 years.
He was predeceased by his parents: Vivienne and Burford Sheen; and by his brothers: Thomas B. Sheen and Charles L. Sheen.
He is survived by his wife of over 45 years, Jane Benjamin Sheen; children: Michaela A. Sheen and Toby B. Sheen; grandson, Adrian M. Robinson; many nieces and nephews; and by Andy Connor and Toya Frazer Ellis, whom he loved as if they were his own.
Michael was born Nov. 27, 1945 in Santa Maria, California. He graduated from Santa Maria High School and attended Shasta College and Chico State College in Northern California. He came to St. Thomas around 1967 and worked teaching diving. From the time he arrived, he knew that he was home. He was a safety diver for the Tektite Project in Lameshur Bay and later worked at another diving project, PRINUL, in Puerto Rico. He was an aquanaut and completed two missions where he lived underwater in a habitat. Returning to St. Thomas, he started a Fiberglass Repair Business in Independent Boat Yard on the East End of St. Thomas.  He had that business until he retired over two years ago.
He was very invested in the community and served for many years on the Board of the Virgin Islands Game Fishing Club. He also was a board member for The St. Thomas Historical Trust and the St. John Historical Society. He had a great interest in and was knowledgeable about Virgin Islands History.
Over the years he and Jane enjoyed collecting Virgin Islands memorabilia including art, books, maps, newspaper articles, postcards and stereoviews.  Michael also restored and refinished many pieces of West Indian mahogany furniture. He was generous with his time and was always willing to share both his knowledge and his collections.
Michael had a quick wit and a wicked sense of humor. He will be lovingly remembered by all who knew him.
He will be cremated; a memorial gathering will be held at a later time.