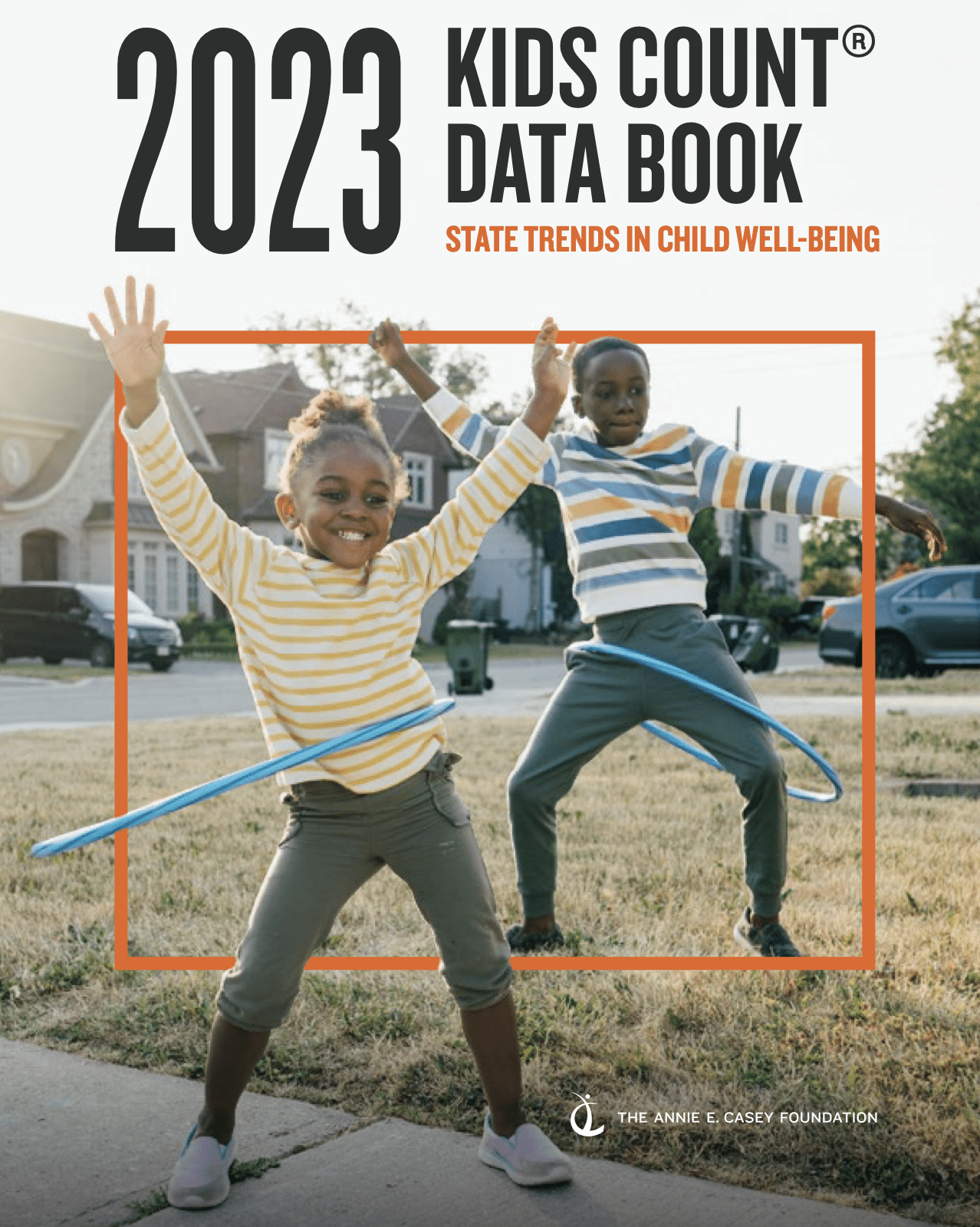 Recent national data indicates that childcare in America has become "inaccessible and unaffordable," according to the 2023 Kids Count Data Book, a 50-state report of recent household data developed by the Annie E. Casey Foundation analyzing how children and families are faring.
While the U.S. Virgin Islands is not included in the national book because it draws data from the American Community Survey, which is not conducted in the territory, it faces many of the same issues as the mainland, according to the St. Croix Foundation for Community Development, which compiles the USVI's annual Kids Count Data Book around the same metrics. It is projected to release the 2023 edition in December.
The annual report sheds light on challenges surrounding education, health, and the economy that are affecting American children, the foundation said in a news release announcing the release of the national Data Book. It offers national and state data from 16 indicators in four domains — economic well-being, education, health, and family and community factors — and ranks the states according to how children are faring overall.
One "bright spot" is the high percentage of mothers in the USVI who reported breastfeeding compared to those on the mainland, according to the news release.
As published in the 2022 Kids Count USVI Data Book, there was an increase in the percentage of WIC mothers who reported breastfeeding, from 60 percent in 2020 to 72 percent in 2022. "This represents the highest breastfeeding percentage of all WIC state agencies in Fiscal Year 2021, according to the U.S. Department of Agriculture," the foundation said.
WIC — the Special Supplemental Nutrition Program for Women, Infants, and Children — provides federal grants to states for supplemental foods, health care referrals, and nutrition education for low-income pregnant, breastfeeding, and non-breastfeeding postpartum women, and to infants and children up to age 5 who are found to be at nutritional risk.
"While the data is specific to mothers enrolled in WIC, this high rate is a bright spot for our community. Benefits of breastfeeding include giving infants a healthier start with a stronger immune system, in contrast to a heavy reliance on formula products, which left many mothers without viable options during recent supply shortages in the 50 states," the St. Croix Foundation said.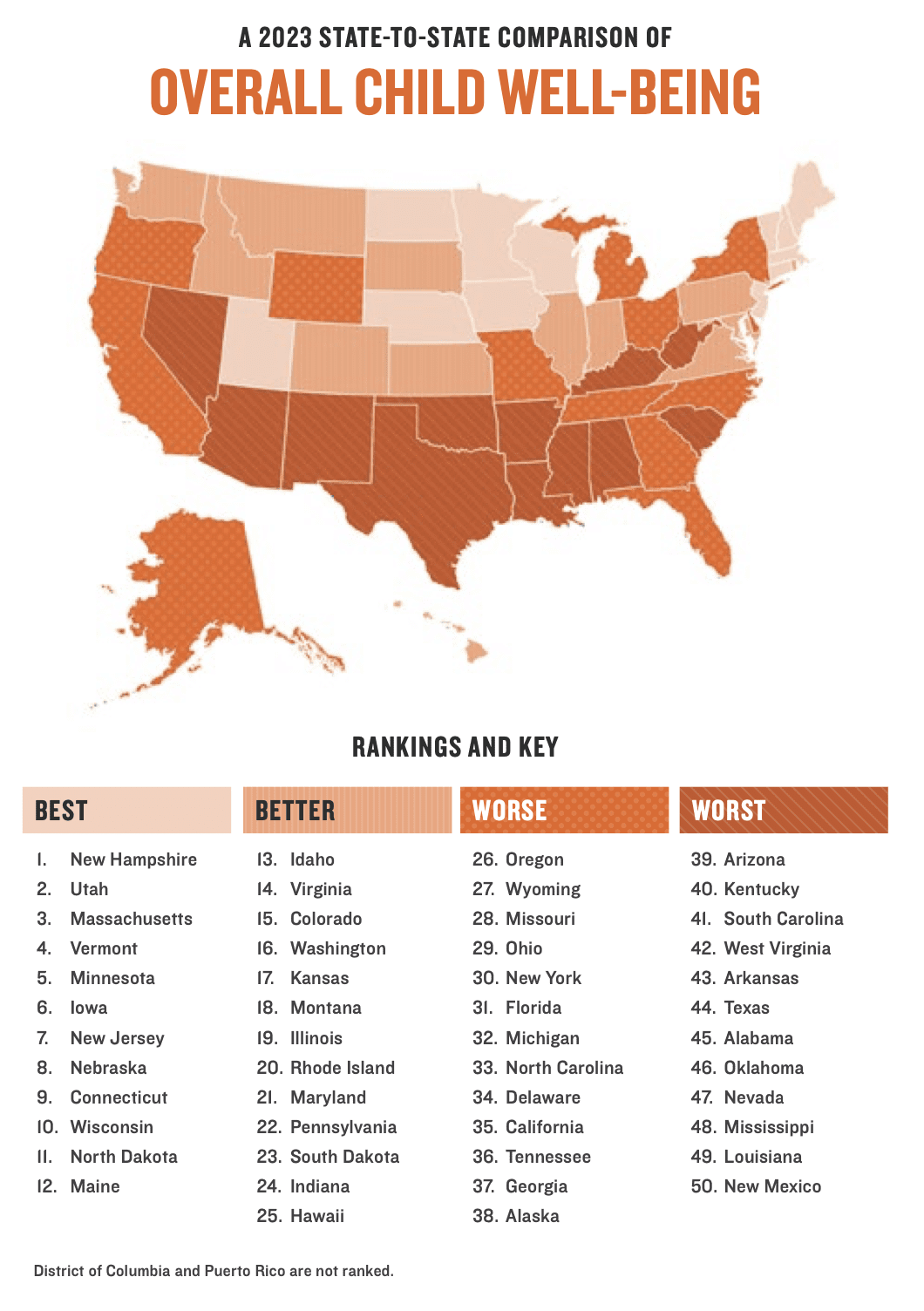 "Of course, access to early childhood education and childcare options are key for working parents," it said. However, the last USVI Kids Count Data Book showed that a large percentage of children under age 5 are not attending a childcare facility or enrolled in affordable Pre-K programs, it noted.
According to the 2022 data, 112 children locally participated in Early Head Start and another 582 students were enrolled in Head Start. Additionally, there were 102 students in public school Pre-K programs. Taken together, this accounts for 18 percent of children under age 5 in the USVI, the foundation said.
With 4,468 children under 5 in the USVI, according to the 2020 Census, that means 82 percent of them are not attending affordable Pre-K nor enrolled in a licensed childcare facility, a gap that is likely to leave parents facing difficult choices about care options should they need or desire to work outside of the home, according to the foundation.
The 2023 National Data Book further reports that too many parents cannot secure childcare that is compatible with work schedules and commutes, it said. "For example, in 2020-21, 13 percent of children under age 6 had a family member who quit, changed, or refused a job because of problems with childcare. And women are five to eight times more likely than men to experience negative employment consequences related to caregiving. Even if parents can find an opening at childcare near their home, they often can't pay for it," according to the release.
The nation's average cost of center-based childcare for a toddler in 2021 was $10,600, or one-tenth of the median income of a married couple. In the USVI, the median cost was approximately $6,000 annually, according to a USVI Department of Human Services survey published in 2022. "This represents 15 percent of the median household income in the USVI as reported from the 2020 Census," the foundation reported.
According to the national Data Book, shortcomings of the childcare system disproportionately affect the financial well-being of women, single parents, parents in poverty, families of color, and immigrant families.
While the cost of care burdens families, childcare workers are paid worse than 98 percent of professions, the data shows. Median national pay for childcare workers was $28,520 per year or $13.71 an hour in 2022, less than the wage for retail ($14.26) and customer service ($18.16) workers. In the U.S. Virgin Islands, the mean annual wage for childcare workers is $26,430, according to the USVI Department of Labor.
The failings of the childcare market also affect the current and future health of the American economy, costing $122 billion a year in lost earnings, productivity and tax revenue, according to one study, the foundation reported. "All of these challenges put parents under tremendous stress to meet the dual responsibilities of providing for their families and ensuring their children are safe and nurtured," it said.
According to Casey, transitioning from a faltering childcare system to creating a flourishing one will take new thinking and investing at the local, state, and national levels. An executive order issued by President Joe Biden in April is aimed at expanding access, lowering costs, and raising wages. It could prove to be a helpful framework, but more is needed:
Federal, state, and local governments should invest more in childcare. State and local governments should maximize remaining pandemic recovery act dollars to fund needed childcare services and capacity. Congress should reauthorize and strengthen the Child Care and Development Block Grant Act and increase funding for public pre-kindergarten and Head Start.
Public and private leaders should work together to improve the infrastructure for home-based childcare, beginning by lowering the barriers to entry for potential providers by increasing access to start-up and expansion capital.
To help young parents, Congress should expand the federal Child Care Access Means Parents in School (CCAMPIS) program, which serves student parents.
The 2023 Kids Count Data Book is available at www.aecf.org. Additional information is available at www.aecf.org/databook.