From an in-person J'ouvert to a newly added Carnival Parade, next week's Carnival celebrations ring in the 70th anniversary of the event with a little something for everyone.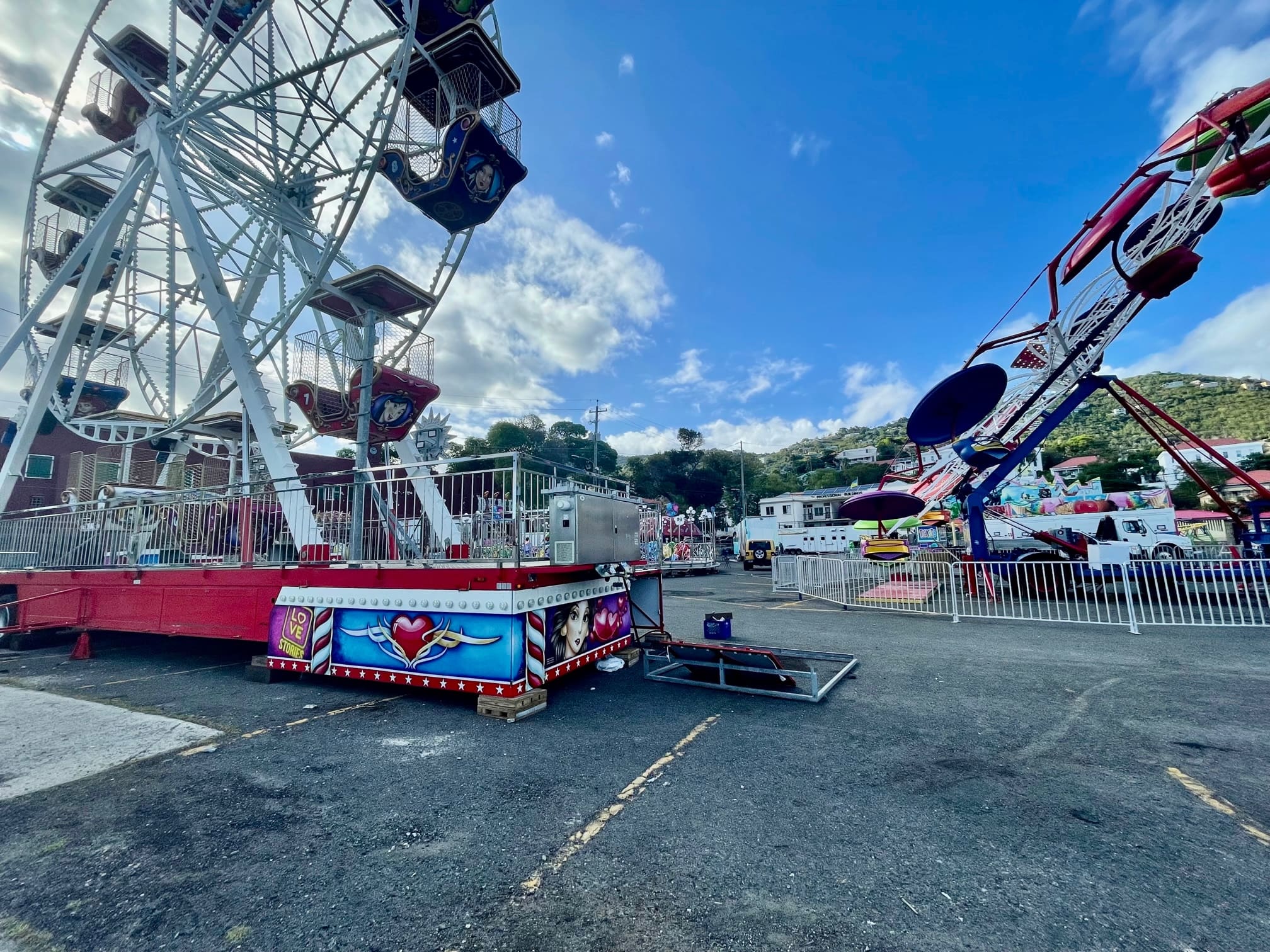 "'A New Cultural Roogadoo for Carnival 2022" colloquially references the fun and excitement surrounding the event that will be held for the first time since the pandemic began in March 2020.
The fresh lineup is generating a lot of anticipation as locals and visitors gear up to attend the annual festival. With the challenges of the past two years, locals and visitors alike are ready to celebrate. "We are ready to facilitate that opportunity," said Division of Festivals Director Ian Turnbull.
The lineup includes the traditional Food Fair and harbor boat show, along with nightly performances, the re-crowning of Carmen Sibilly – Carnival's first Queen – and a newly added Carnival Parade. Four Village nights will pack 20 performances to include musical guests Spectrum Band, KES the Band, Mic Love, Patrice Roberts, Cool Session, and Beres Hammond, among others.
[adrotate group="6"]
This year, the Village honoree is the late Ron De Lugo, who brought Carnival back to life in 1952, leveraging his on-air persona Mango Jones.
Event entry will be free with the Village enclosed to maintain health safety protocols.
The event schedule includes:
April 27, 9 a.m.-4 p.m.: A Food Fair with performances by Stanley and the Ten Sleepless Knights, TMK, and When Band at Crown Bay. This year's Food Fair Honoree is dessert artisan Helen Hodge.
April 27, 7 p.m.-2 a.m.: Opening of "Deh Village De Lugo" and music by Mic Love, Star Martin, Shaw HP, Outer Limit Band, and KES the Band
April 28, 4 a.m.: J'ouvert on the Waterfront and, later that evening (7 p.m. to 2 a.m.), a Reggae Night in the Village with Jah Man, Ras Attitude, Kenya Eugene, and Beres Hammond.
The V.I. Taxicab Commission announces that Operation Safe Ride will be in effect from 8 a.m. to 2 p.m. on Thursday, April 28. Taxi operators will be located at the end of the J'ouvert route and revelers who are in need of a safe ride to their destinations are encouraged to take advantage of this free service. This free service will also be available at the Wet Fete event. For further information, contact 340-693–4211 or 340-626–8901.
April 29, 7 p.m.-2 a.m.: Big Band Night with Alex Bueno, VIO Int'l, VIBE, and Cool Session Brass
April 30, 11 a.m.: Adult and Children's Parades along Main Street
April 30, 7 p.m.-2 a.m.: Parade Night with Spectrum & Poizon Band, Preedy, Ricardo Drue, and Patrice Roberts backed by A-Team Band
May 1, 10 a.m.-5 p.m.: Boat Show at the St. Thomas Waterfront with performances from DJ Osocity, R. City, and Adam O
"We are thrilled that Carnival is returning, bringing back this age-old tradition that has marked the island for seven decades," Tourism Commissioner Joseph Boschulte said. "We're being careful. We're being safe as we bring locals and visitors together to celebrate the cultural identity of our islands."
The first Carnival in the US Virgin Islands took place on Feb. 14, 1912, while the islands were part of the Danish West Indies. After a hiatus, the event took place again in 1952 and became an annual staple, celebrating the unique traditions, culture, and cuisine of the island.
All events will be live-streamed on the USVI Festivals Facebook page. The parade will also be available on WTJX Channel 12 and WTJX.org.