The USVI's COVID-19 numbers remained higher than hoped for the last couple of weeks, Territorial Epidemiologist Dr. Esther Ellis said Tuesday at the weekly Government House press briefing and COVID-19 update.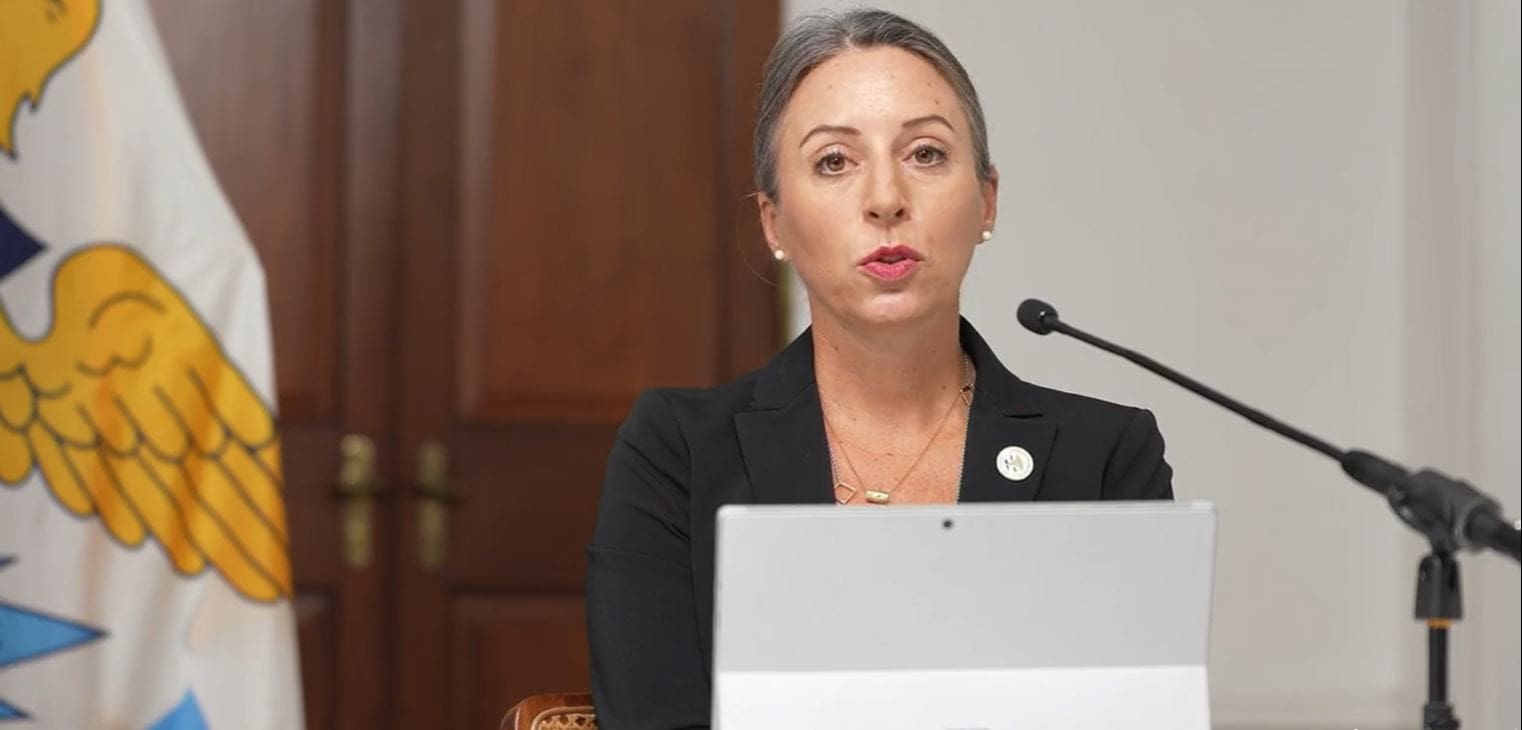 As of Tuesday, there are 135 active cases in the territory: 70 on St. Croix, 61 on St. Thomas, and four on St. John. This brings the positivity rate up to 5.67 percent. "This rate is double what we have seen a few weeks ago," said Ellis. No patients are hospitalized at the Schneider Regional Medical Center on St. Thomas or the Juan F. Luis Hospital on St. Croix.
Ellis said that as Carnival approaches on St. Thomas, it is imperative that everybody protects themselves and their loved ones. "During Carnival, the Department of Health will have both a van and a tent at the Village providing COVID-19 vaccines as well as COVID-19, STD, and HIV testing each evening from 7 p.m. to 10 p.m.," said Ellis.
The van will be parked alongside the Emergency Management System and V.I. Territorial Emergency Management booths.
Ellis also said that as a bonus, anyone who becomes fully vaccinated between April 19 and April 30, whether at the clinics, the Village, or the Food Fair will receive a $250 incentive card.
In total, 356,416 people have been tested for COVID-19 – this number includes individuals tested more than once – and 15,928 of those tests were positive. Appointments are encouraged on St. Croix due to a change in space. To schedule an appointment, you can call 340-777-8227 or visit www.covid19usvi.com/vaccines. Walk-ins are still available.
Pop-up Health clinics on St. John are held at the V.I. Port Authority Gravel Lot, where vaccines are given on Wednesdays from 1 p.m. to 4 p.m., and testing is available from noon to 3 p.m. Pre-register at: www.covid19.usvi.care/testing.
The V.I. youth $250 gift cards, given for completed vaccinations, can still be picked up at the Community Vaccine Center on St. Thomas, the Charles Harwood Clinic on St. Croix, or at the Morris DeCastro Clinic on St. John between 9 a.m. and 4 p.m. Visit www.covid19usvi.com for the latest COVID-19 health information or text "COVID19USVI" to 888777 to receive alerts.
Ellis also announced that the Health Department has two new projects it is working on. The "Dengue Day" event will be held at selected public and private schools across the territory. Children in the third through seventh grades will benefit from dengue information, games, and giveaways. Also, with parental consent, they will be tested for the dengue antigen.
Ellis said that the periods when dengue becomes problematic generally happen in 10-year cycles. The last outbreak was seen in 2012, which means we are due for another outbreak, she said. For more information about Dengue Day, contact Dr. Valerie Mac at the Epidemiology Division at Valerie.mac@doh.vi.gov or call 404-202-7203.
Richard Motta Jr., director of communications at the Office of the Governor, announced that the Bryan and Roach administration has been aggressively addressing the backlog in paying past-due income tax refunds as far back as 2016 and further back in some instances.
He said that the administration had budgeted the payment of tax refunds at $25 million per quarter and, as a result, has made significant headway in making good on those otherwise outstanding obligations.