High up among mango and palm trees and at the top of Crystal Gade and Synagogue Hill is a new boutique hotel in St. Thomas. It's called the Pink Palm Hotel and it brings visitors closer to experiencing the historic district of Charlotte Amalie. Prior to being a hotel, it was known as "Smith's Fancy" and was a residential property.
"I was inspired to build upon the legacy of Smith's Fancy. I was really excited to use the existing architecture. I love how its six buildings nestled into the hillside. I just really love how we're nestled into the heart of the historic district of Charlotte Amalie. I wanted to have a property with some creativity, fun and life. And personality. That's what we aim to do here," said the owner Brent Pelton, who also owns hotel properties in New York.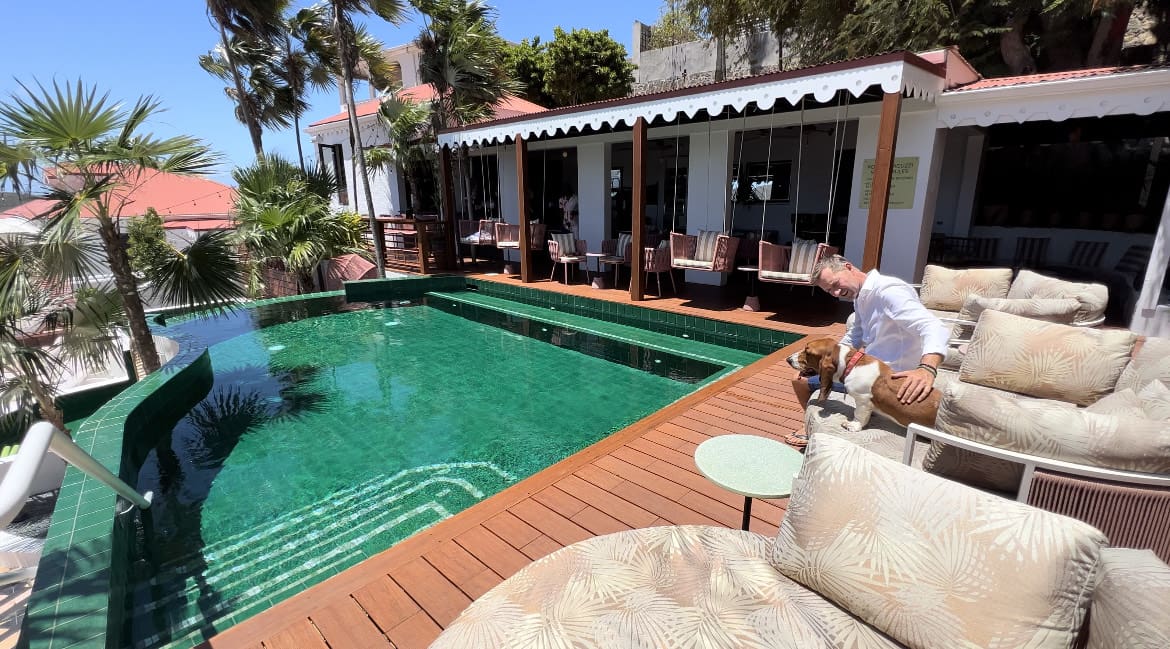 The personality of The Pink Palm Hotel meets you right at the front of the property. A pink palm tree is painted next to the front door, which maintains its original Danish design. Maintaining the history and design of the property was a big part of the project.
"We worked with our architect Kevin Qualls, who's president of the historic trust. We did what we could to make sure that we restored. We have an old historic Dutch oven that was somewhat in a ruined state, and we did some repair. We did the historic detailing on railings and such to give it the old Danish welcoming arms and welcoming look," said Pelton.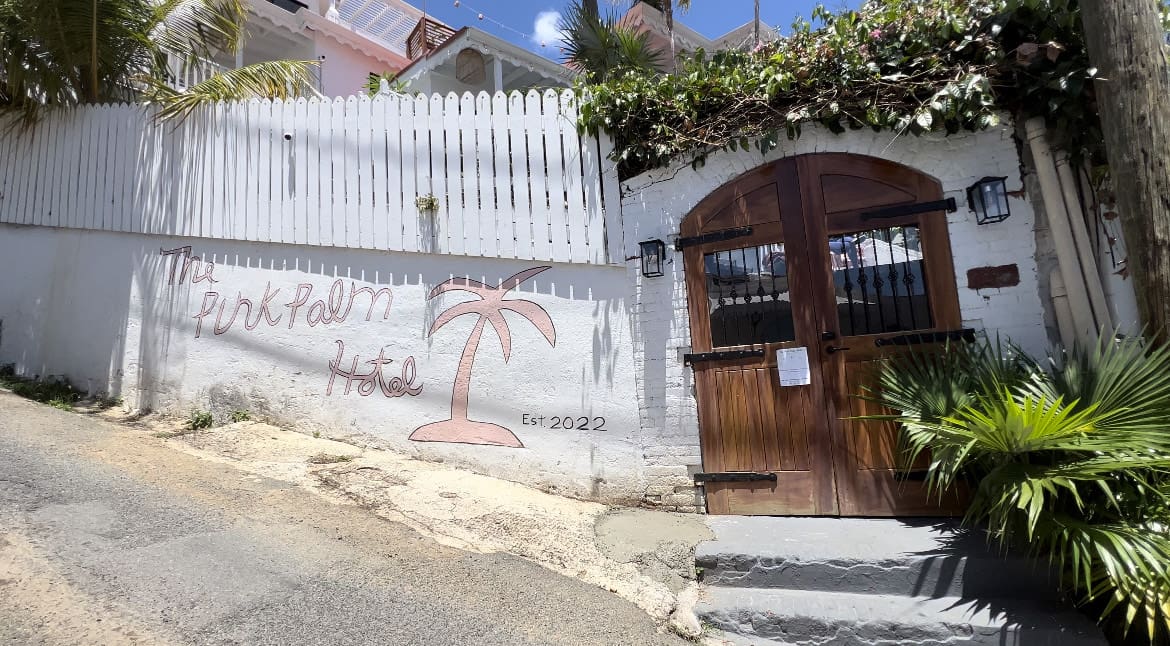 The large guest rooms were renovated to feature modern and cool luxurious finishes. They also include beautiful patio spaces with serene views of downtown. The pool and restaurant area offers an expansive, gorgeous setting that features the iconic view of the Charlotte Amalie Harbor.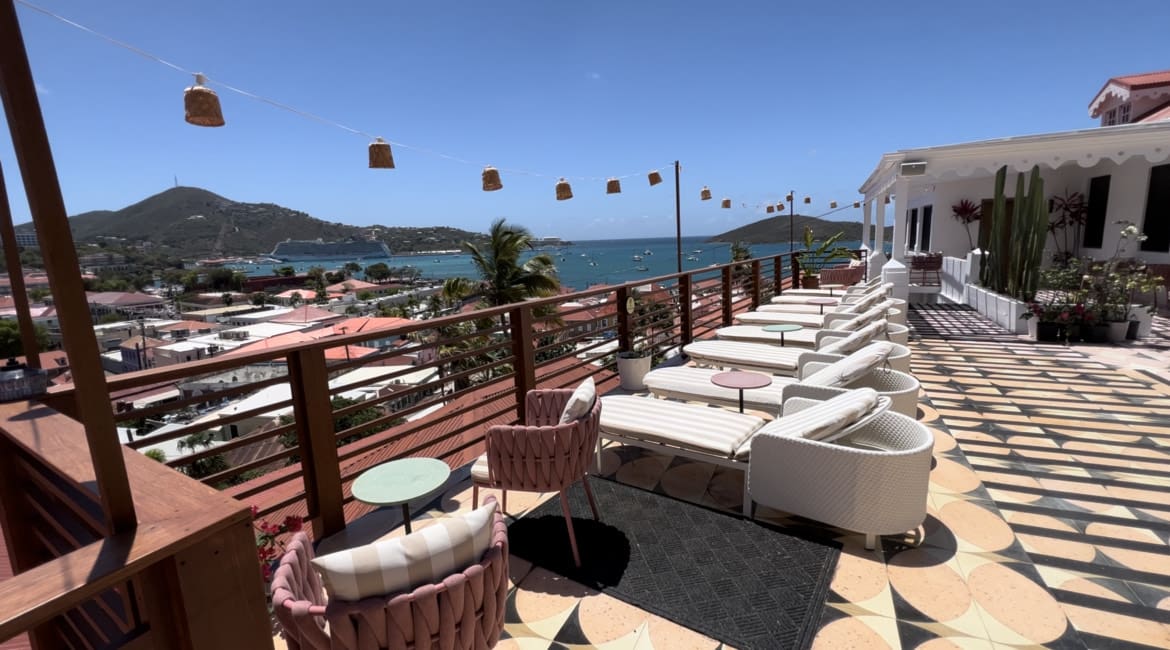 "I think the hotel offers a feeling of discovery. There are paths throughout and you discover the native plants, the plantings in the rooms, the pool, the hot tub. We want to offer guests a unique and personable experience in the Caribbean and St. Thomas." said Pelton.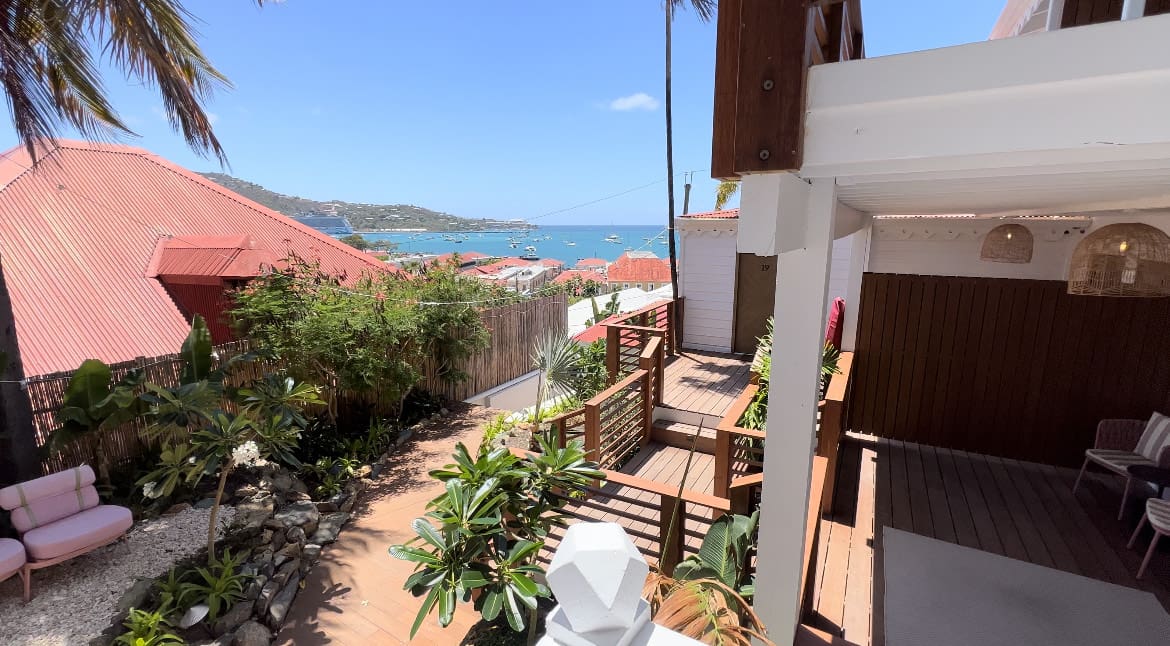 "It's a property with heart, soul and personality. It's a modern clean Caribbean take on what a hotel should be. We don't want to be too big. We want to get guests' personal experience. We want our guests to come together and mingle, speak with each other, share experiences, and share recommendations," said Pelton.
The hotel first opened to guests on February 10th, 2023 and features 28 rooms. Peloton says they receive a mix of business travelers and vacationers.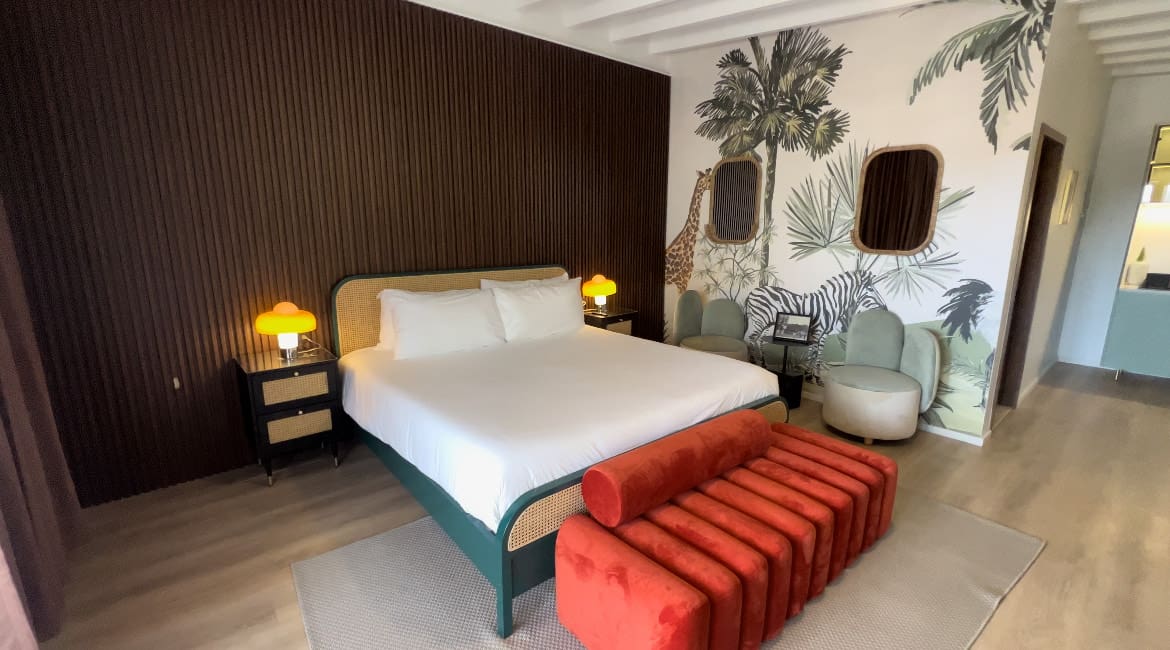 "We're fortunate to be overlooking the historic district of Charlotte Amalie. We routinely send guests out to some of the best restaurants on the island. There's a number of restaurants within walking distance. There's a daily ferry to St. John within walking distance. So it's really a great location to jump off to other destinations. And also to stay, and walk to dinner, walk to a restaurant and bar, and experience all that Charlotte Amalie has to offer," said Pelton.