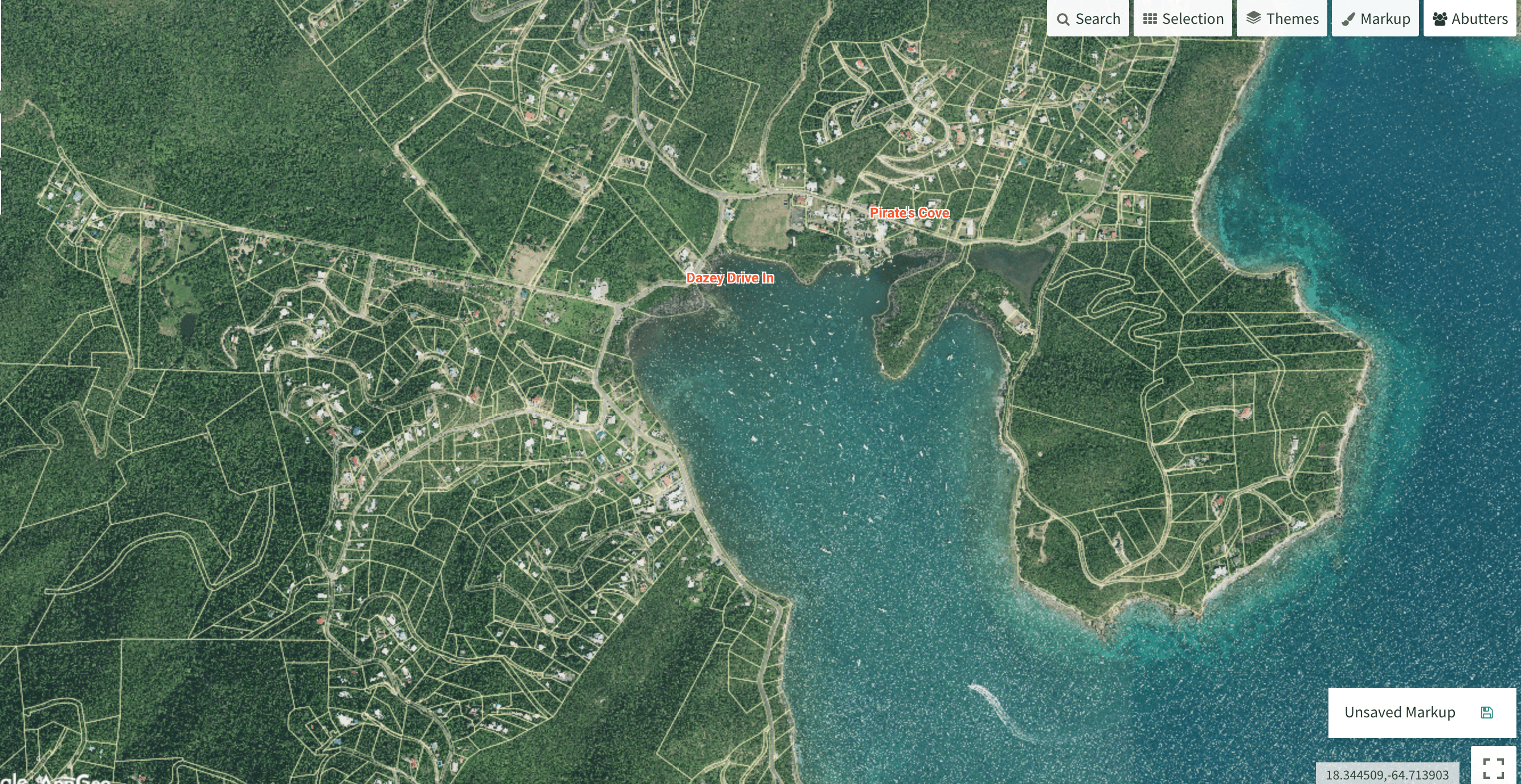 You might think running a successful day-charter business and raising a family might leave little room for additional entrepreneurial activities, but two women in Coral Bay have separately shown otherwise in the past couple of months.
Kate Nesbitt and Leah Randall Hanson have each decided to reach beyond their current business and family responsibilities to launch new retail operations that appeal to both residents and visitors.
In April, Kate Nesbitt, who co-owns Salty Daze Charters with her husband Justin, opened Dazey Drive In, a shave ice and smoothie spot.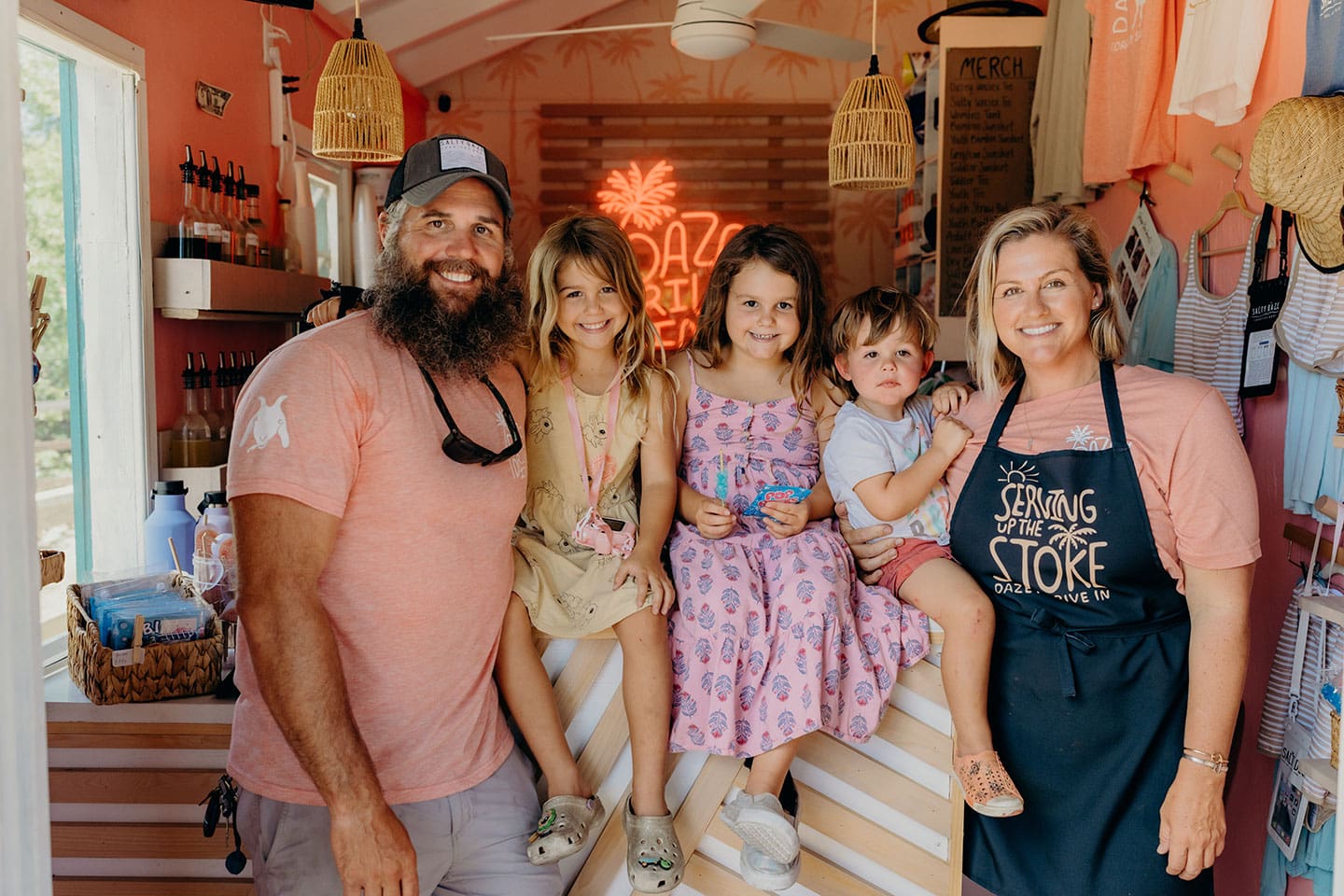 Also in April, Leah Randall Hanson, who co-owns Flyaway Charters with her husband Colin, celebrated the grand opening of Pirate's Cove, a shop that rents beach gear and sells everything from coins found in shipwrecks to clothing hangers made from recycled ocean-bound plastics.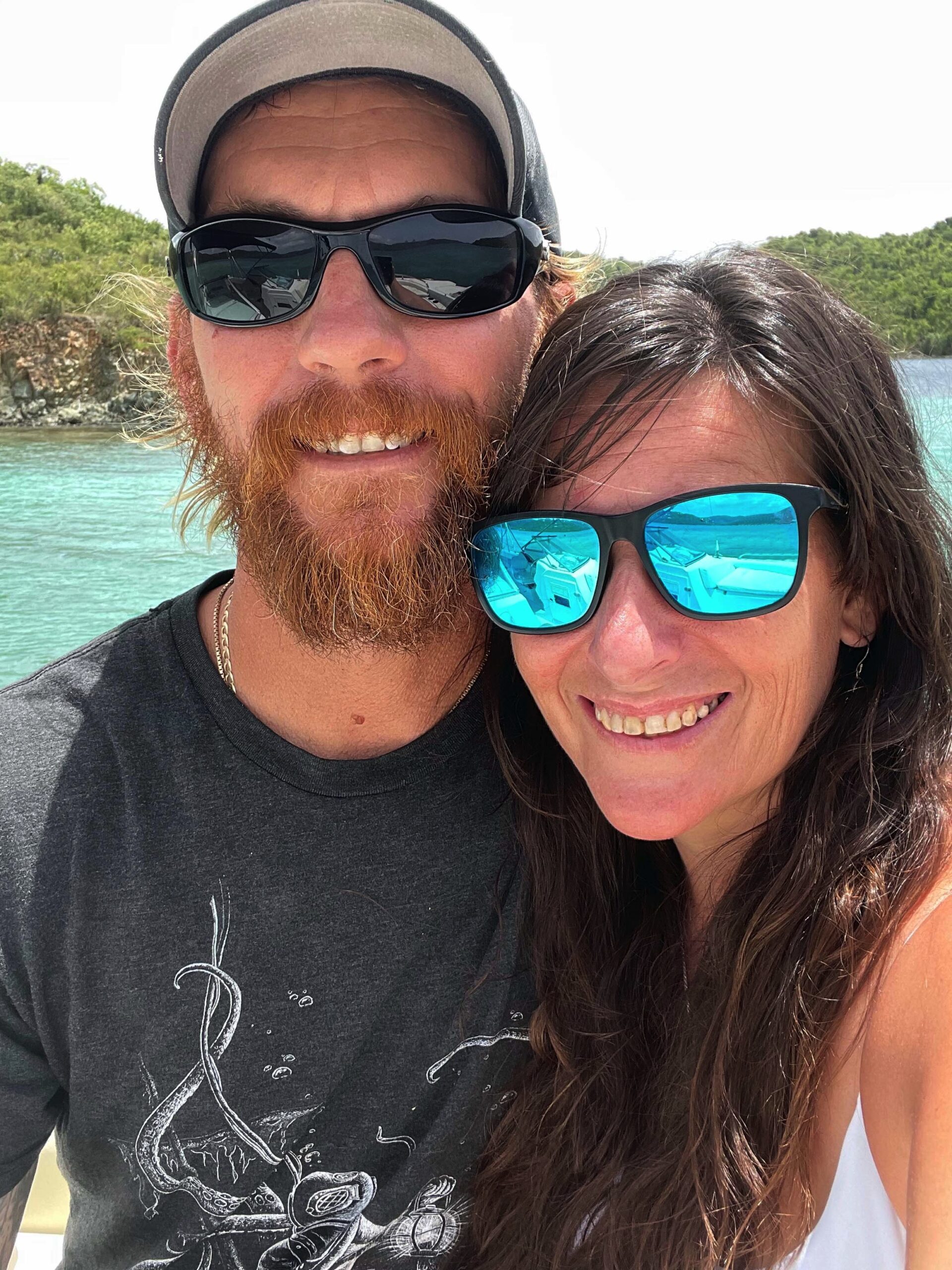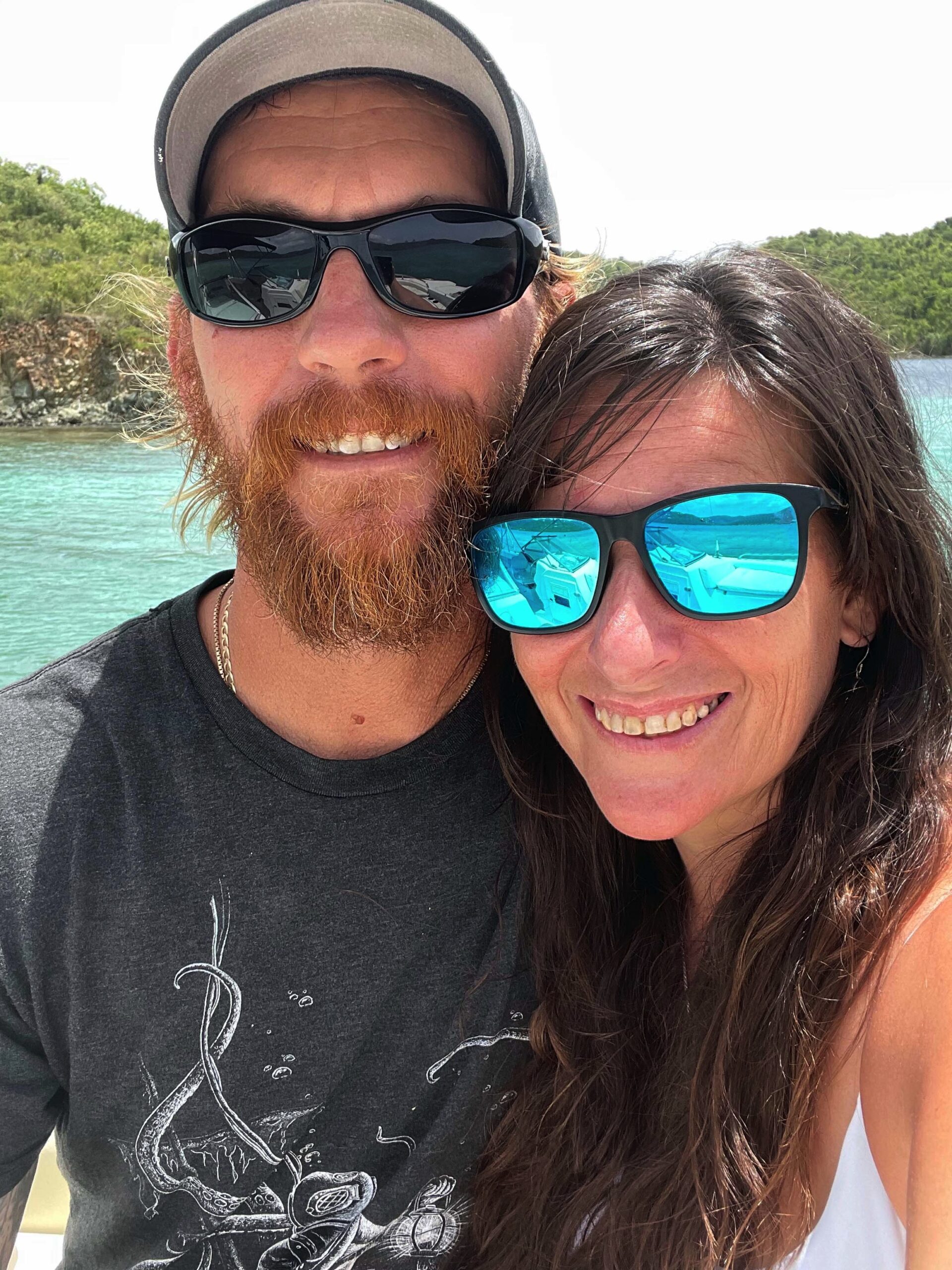 Dazey Drive In offers sweet treats
Kate Nesbitt, a mother of three young children, wanted to open a business that would appeal to families and provide refreshments to charter customers at the end of their excursions.
Since 2020, Salty Daze has offered day charters around St. John (and more recently, shuttle service out to the popular Lime Out floating taco bar). However, their special contribution to the day charter industry is the Salt Deck, a 34-foot pontoon boat that typically plies the calm waters of Coral Bay and Hurricane Hole. They now count three pontoon boats among their fleet.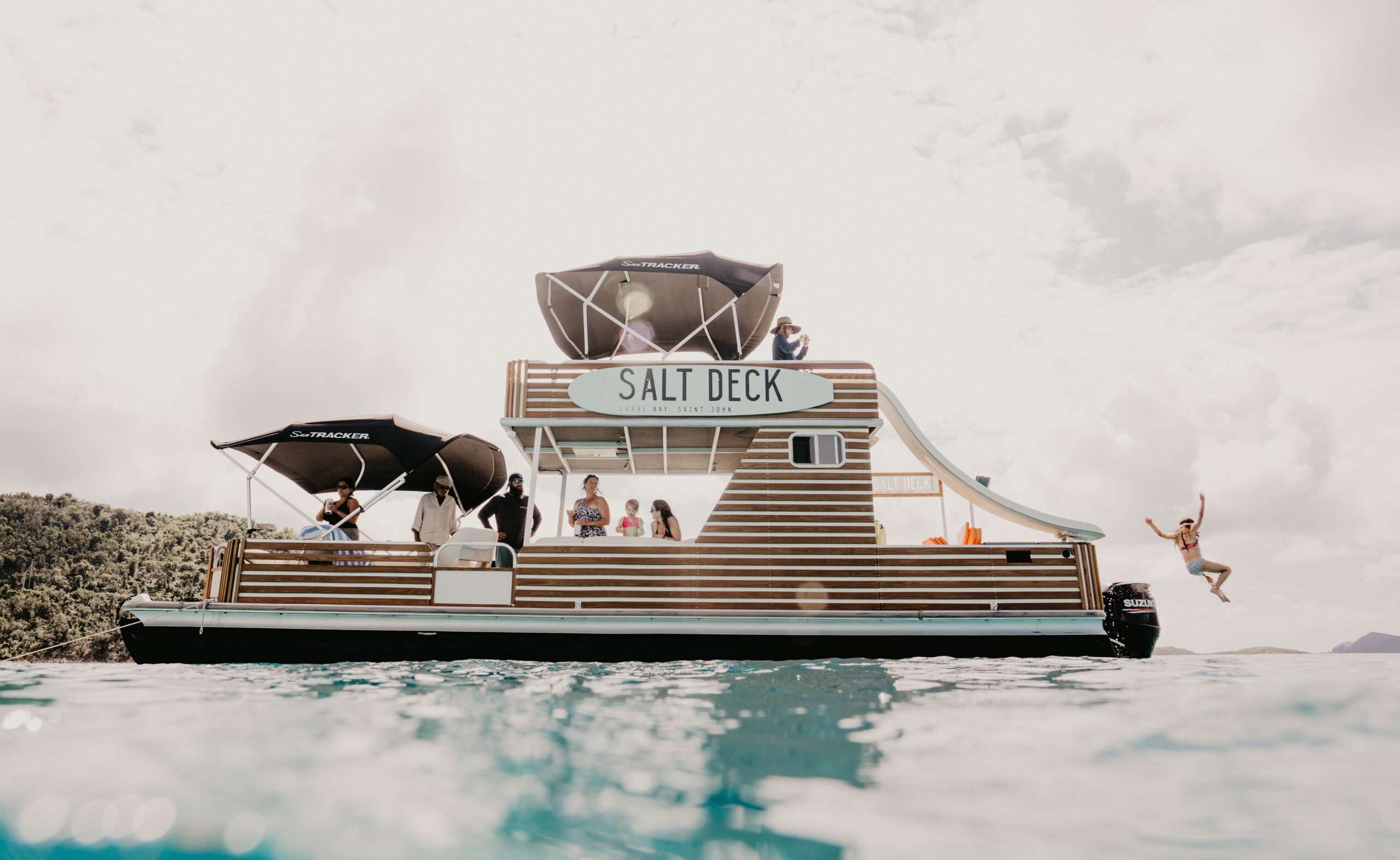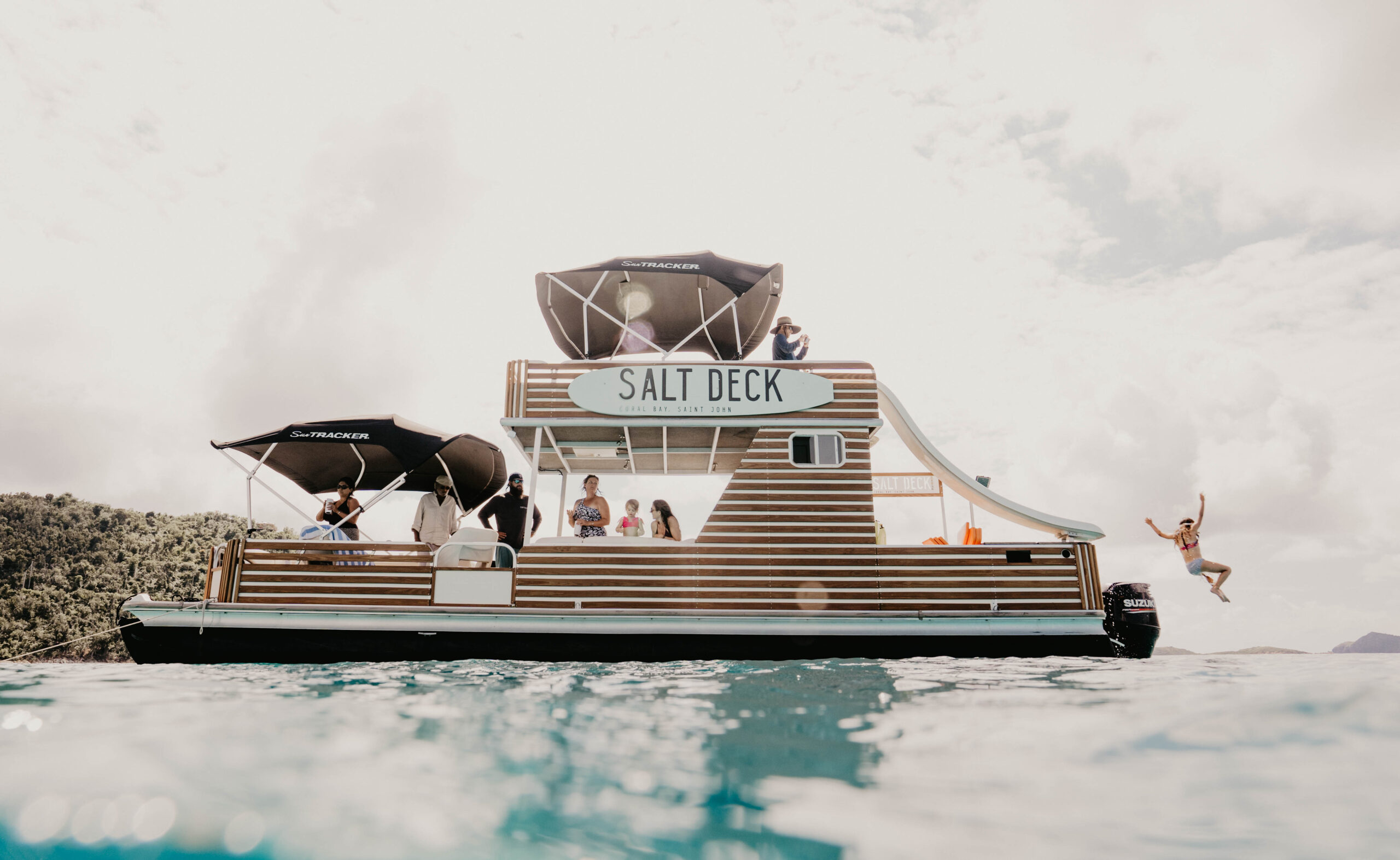 Nesbitt first visited St. John as a four-year-old and moved to the island and taught preschool at John's Folly in 2008. She left the island but returned with her family in 2015. Kate and Justin met in Hawaii, where "shave ice" (similar to snow cones or fracos) is popular.
When Nesbitt decided to branch out into a land-based sweet-treat business, she knew available retail spaces were scarce in Coral Bay, so she planned to buy a food truck. Figuring she would be mobile, she chose the name Dazey Drive In, but when chiropractor Bob DeBonis decided to retire, his tiny space on the far end of the former Pickles building became available.
Nesbitt now offers a dizzying array of smoothies and shave ice choices that are vegan and gluten-free, or she can add a scoop of ice cream and then top it with sweetened condensed milk or fresh pineapple, two additions that are popular in Hawaii. This being the Virgin Islands, rum is also an option.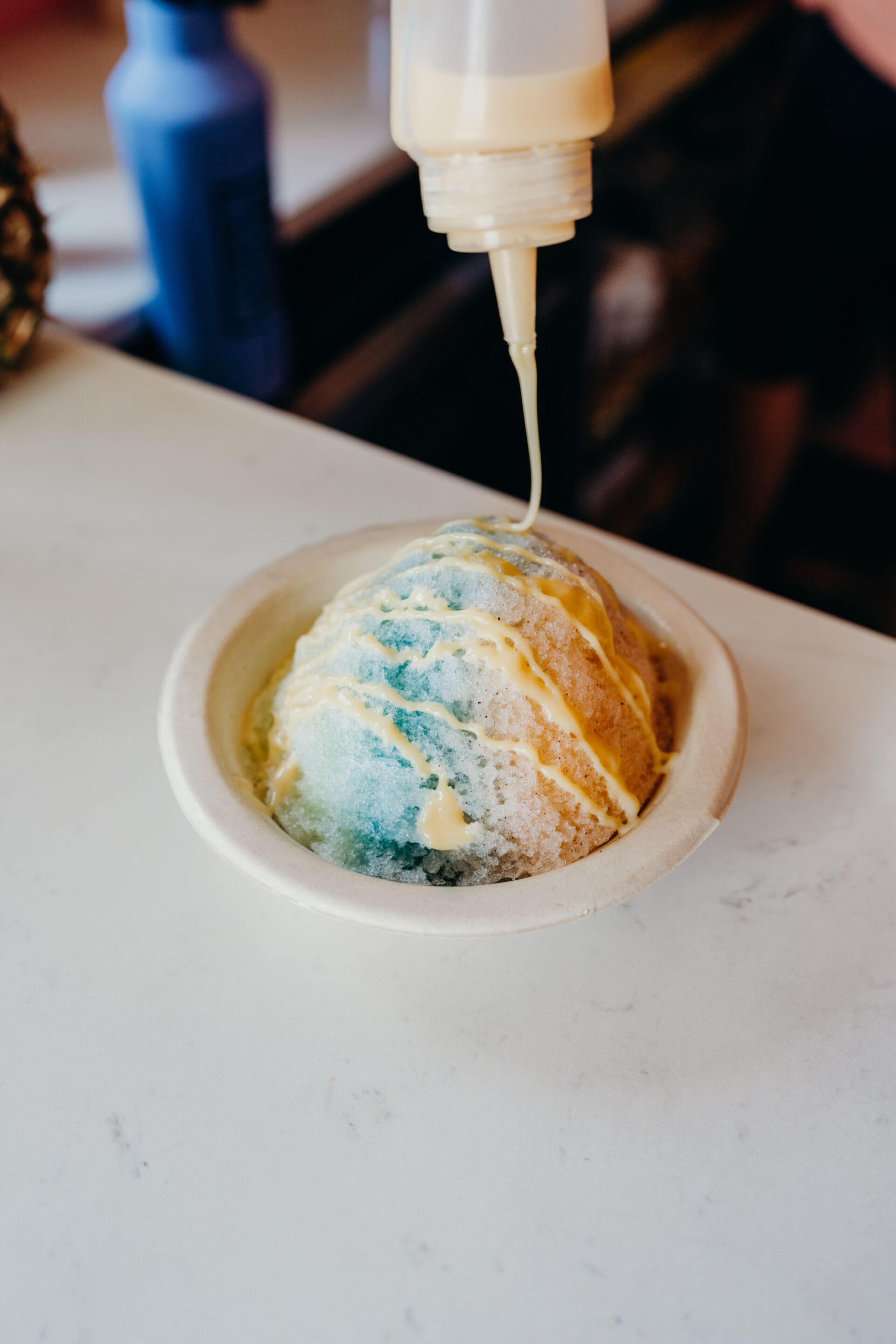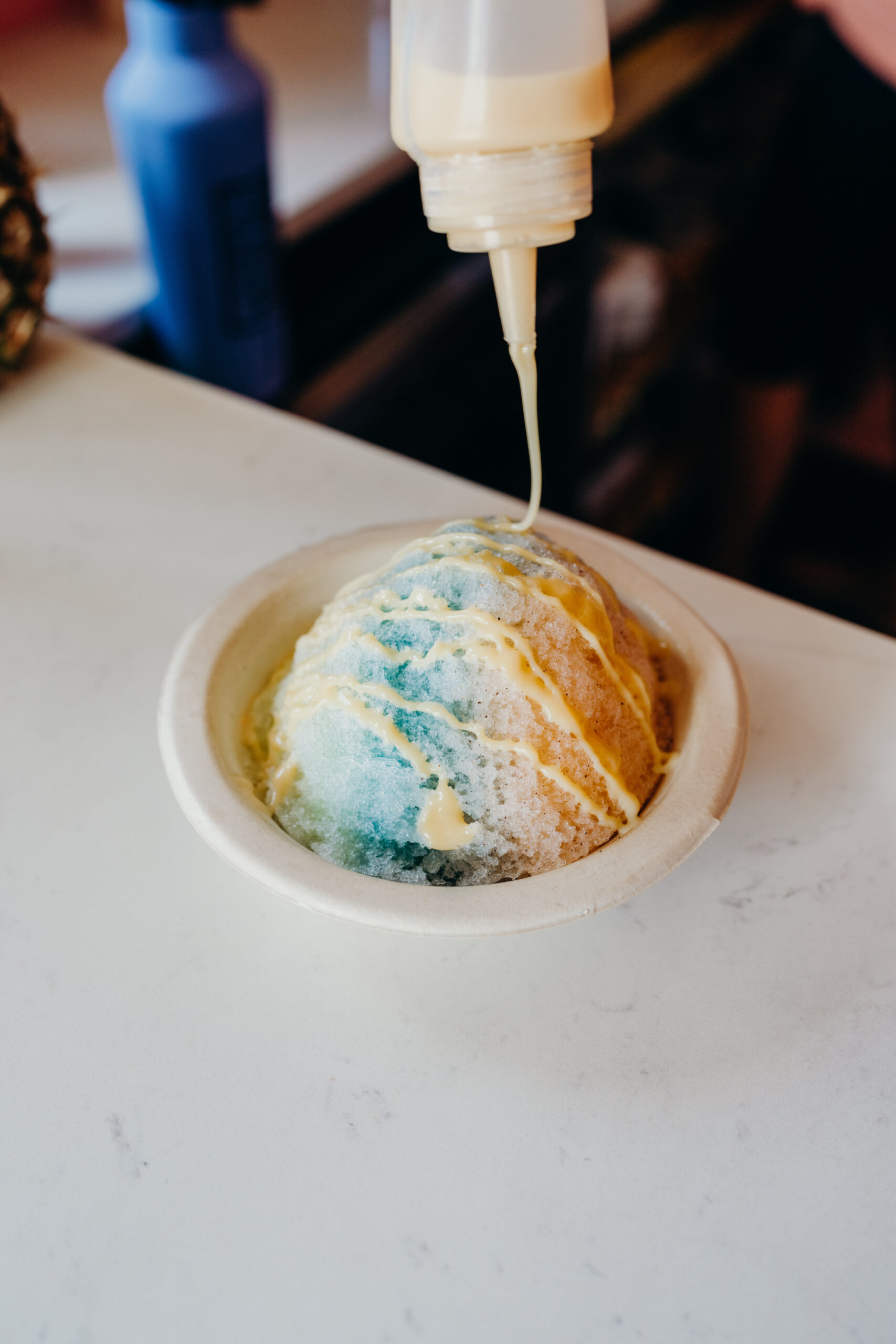 Nesbitt's syrups are all homemade using cane sugar and organic fruit whenever possible; she shuns artificial colors and flavors.
The Salt Deck pontoon boats, which are stable and feature slides, are very family-friendly, and Nesbitt wanted Dazey Drive Inn to be a welcoming spot for children as well. She now also sells merchandise that kids love – pop rocks, rock candy, gushers, yoyos – in addition to snorkel gear for children and a line of clothing that picks up on the Salty Daze Charters' boat design.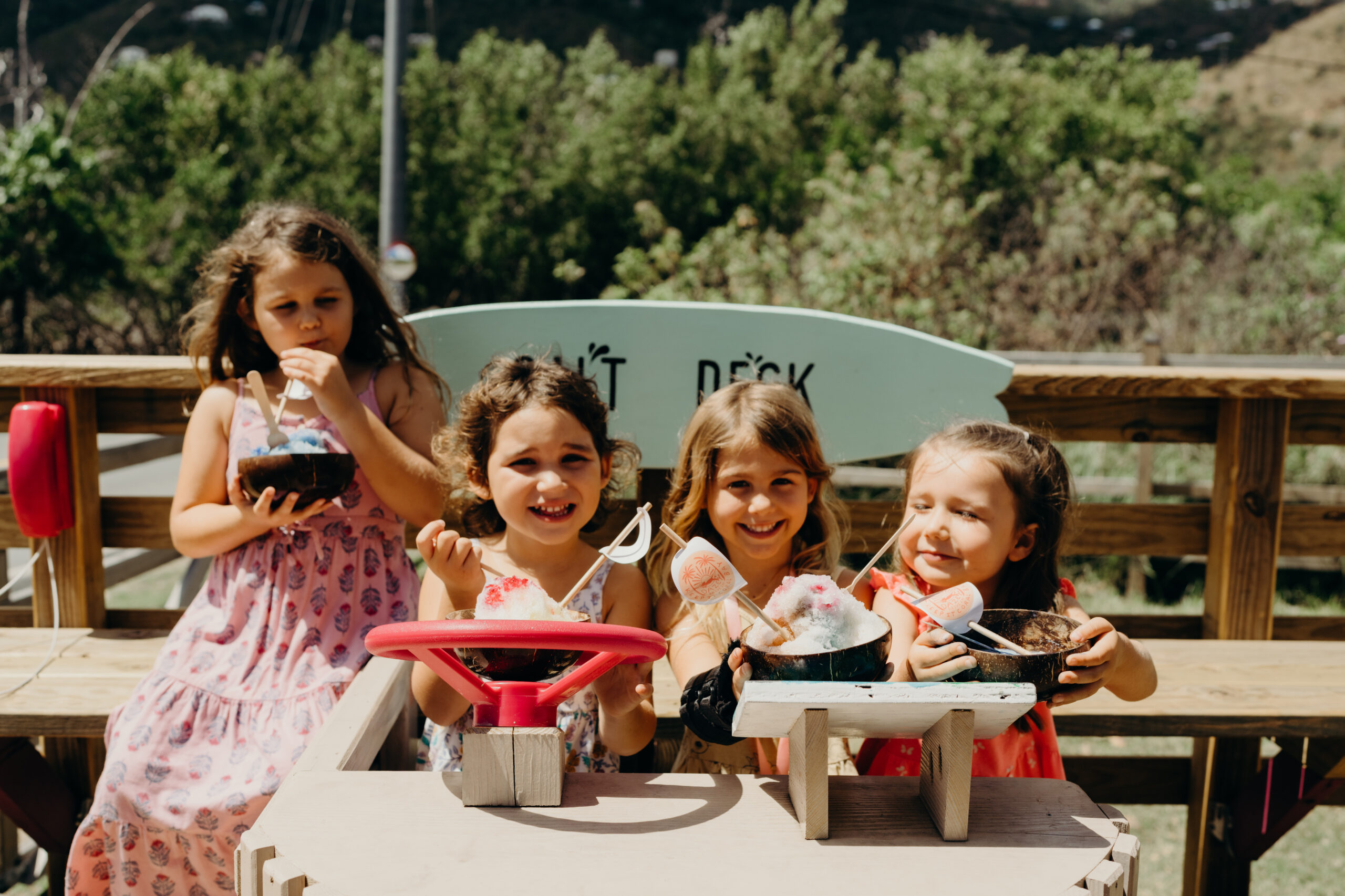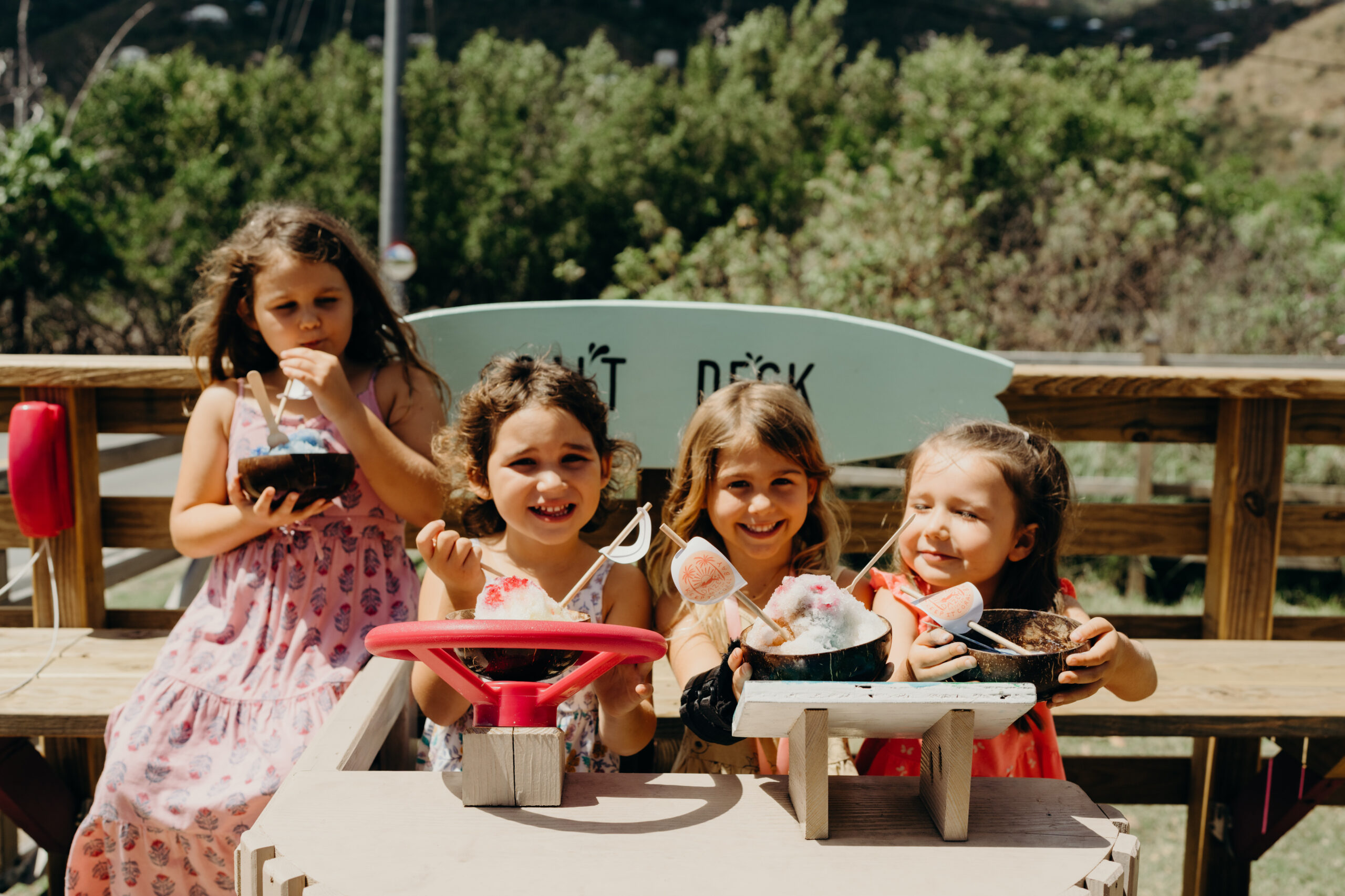 Dazey Drive In is open Tuesdays through Saturdays from 11:30 a.m. until 7:30 p.m. Please note that Dazey Drive In is not an ice cream parlor. The small shop simply does not have the space for keeping multiple flavors of ice cream cold, Nesbitt said.
Pirate's Cove features a range of treasures and practical items
Leah Randall Hanson hadn't planned on opening a retail shop, but when a space opened up in the green building (now known as Lime Lofts) across from Skinny Legs, it gave her the opportunity to move the Flyaway Charters office out of her home and into a space where she could greet their guests in person.
Both Leah and Colin are self-described "history nerds," and Flyaway Charters offers special half and full-day history tours. The shop now allows them to showcase their love of St. John's maritime tradition in fun ways, said Hanson.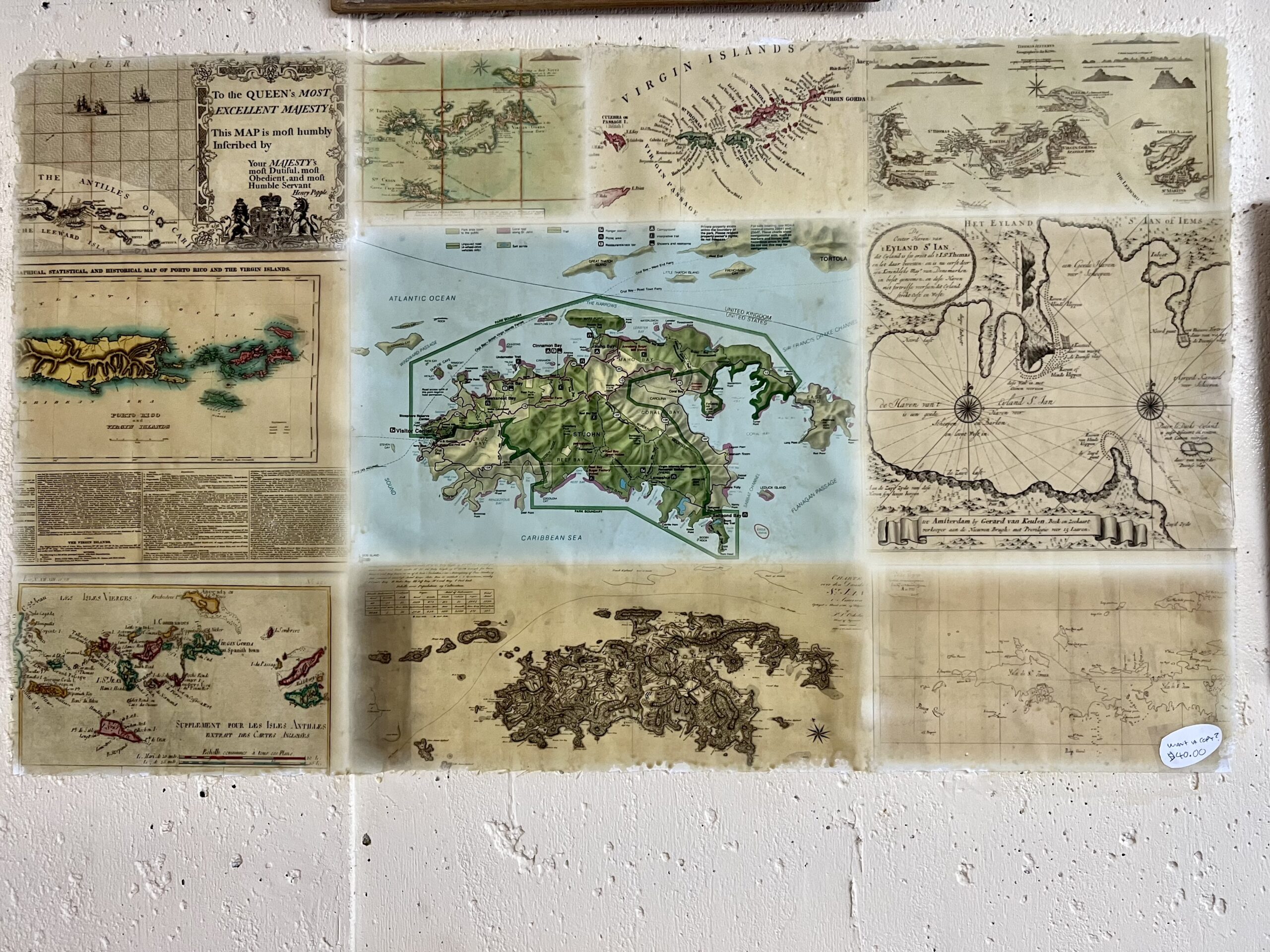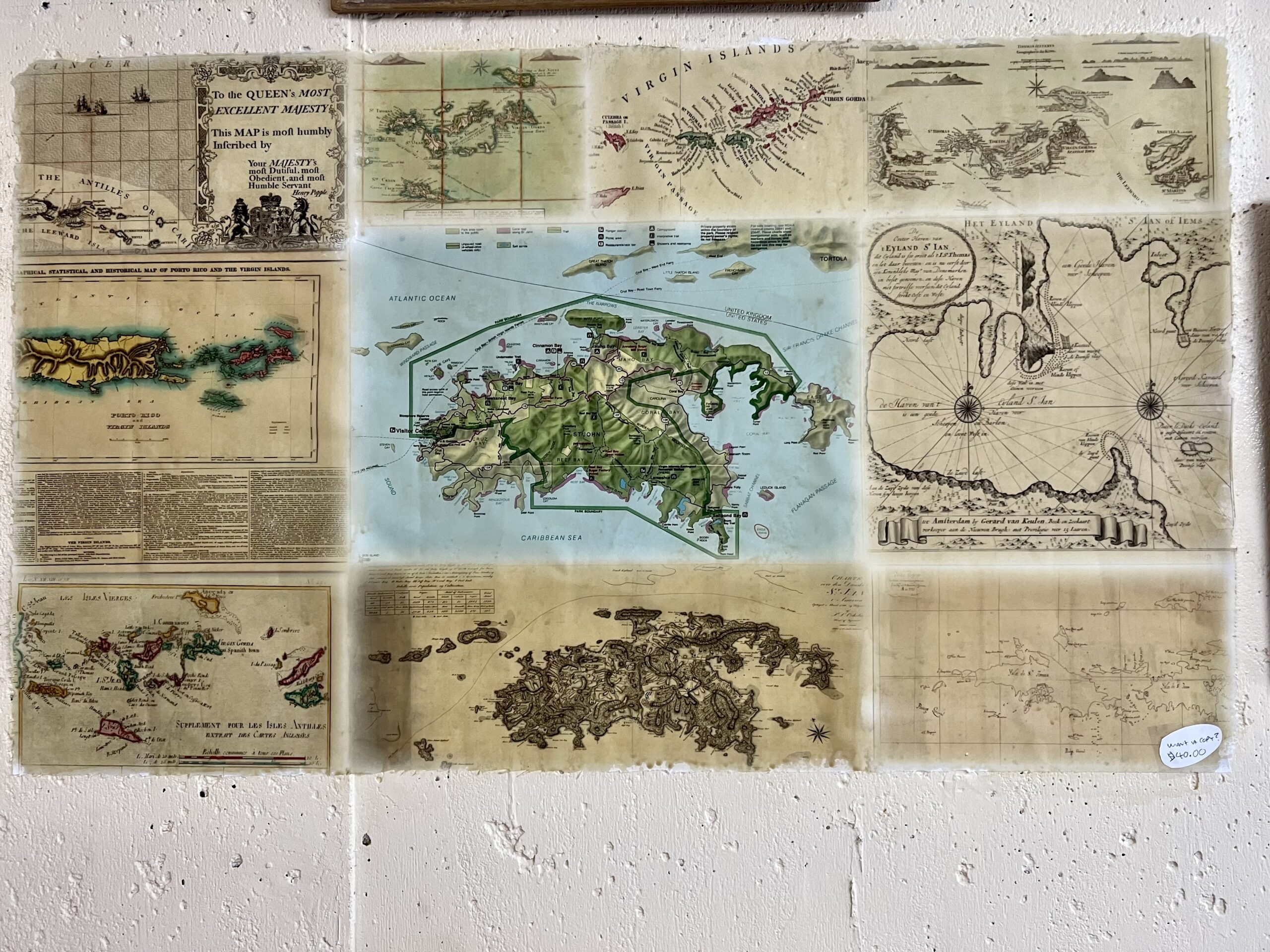 Customers at Pirate's Cove are invited to sit down at a low table at the center of the shop and browse through rare books about history, sailing, and St. John lore. Pirate's Cove also sells books about St. John; in April, the shop hosted book signings with Margie Smith Holt, who just wrote a memoir about Coral Bay, and Valerie Sims, who has published a new book about Norman Island.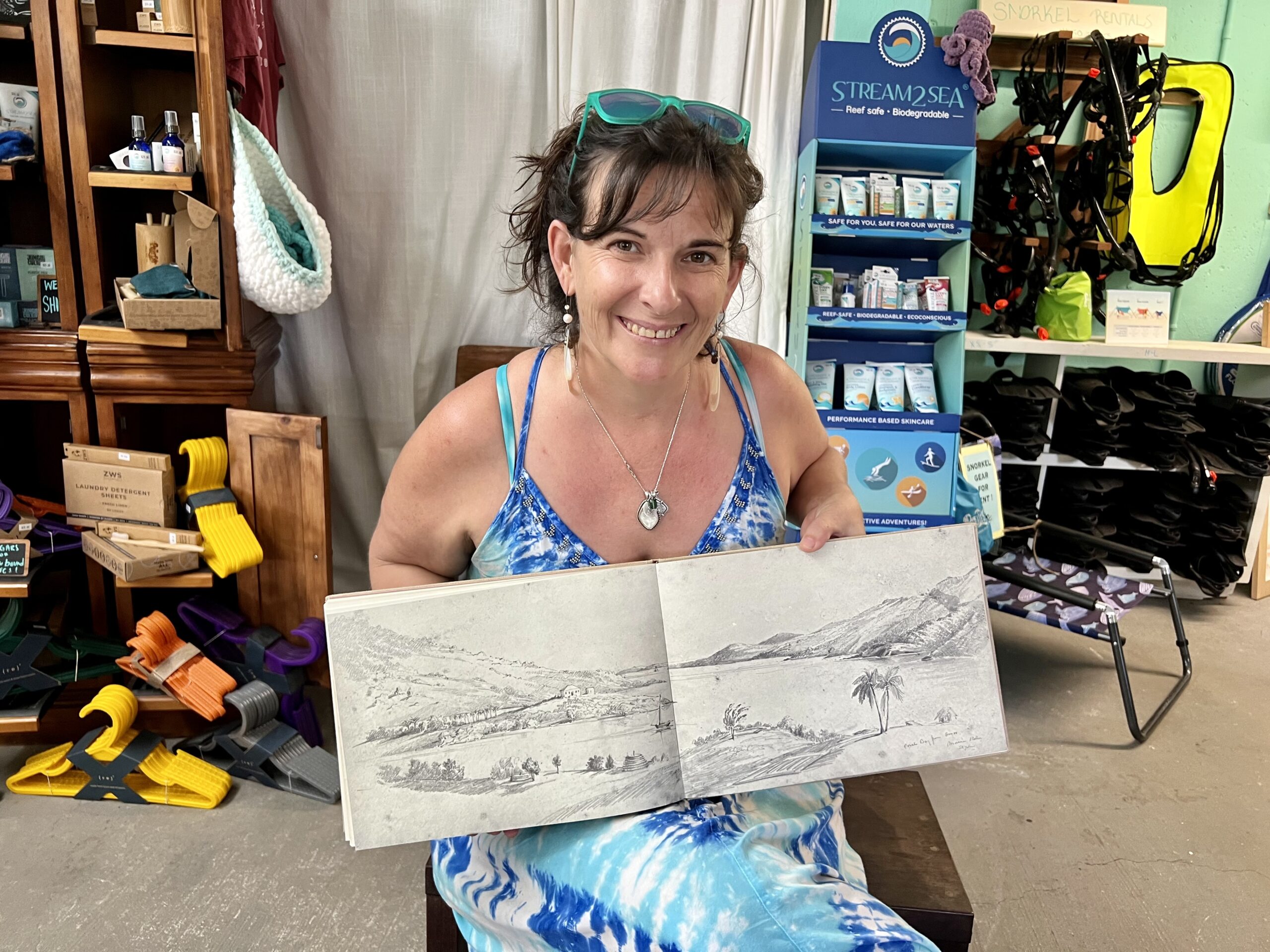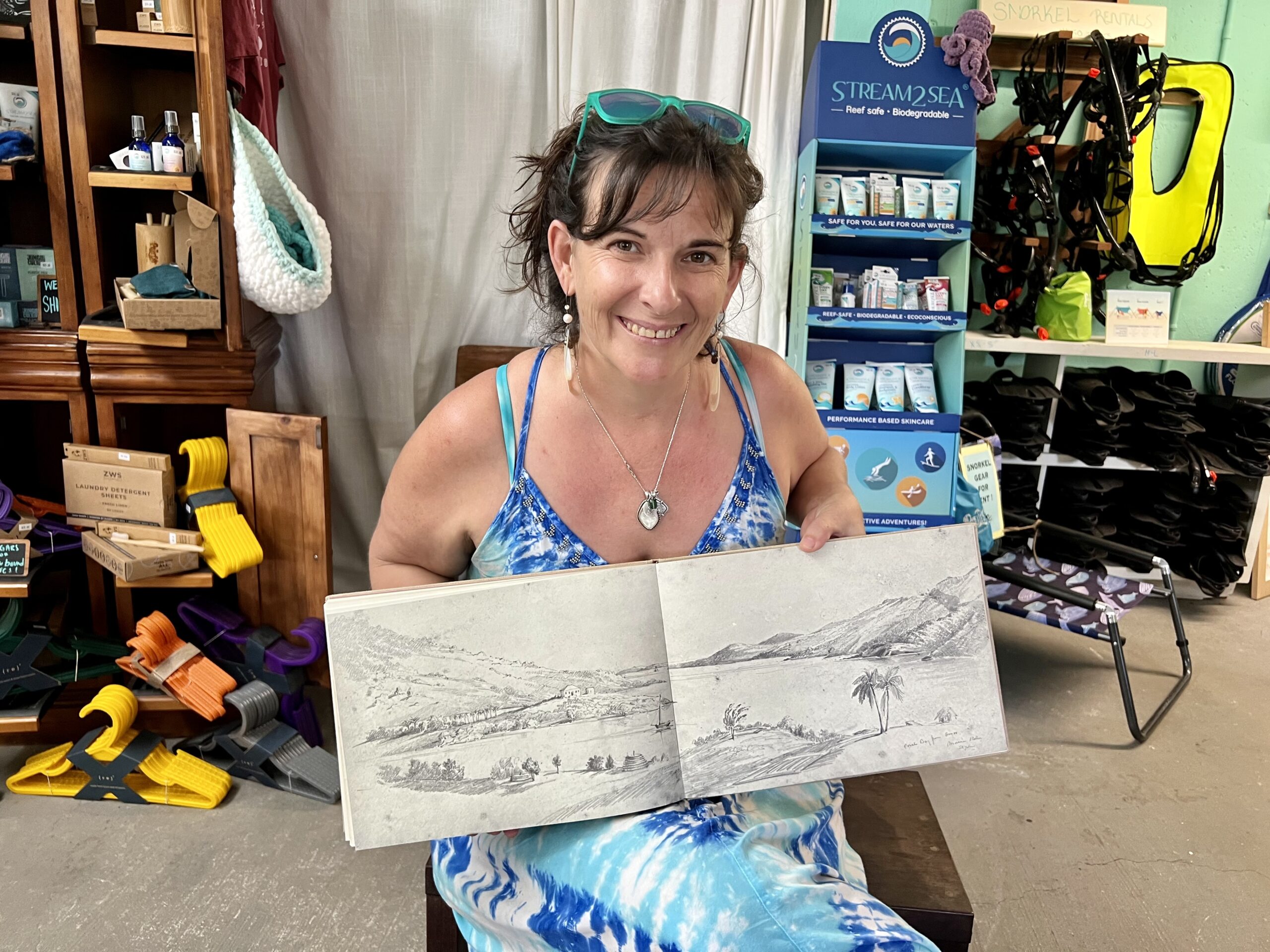 "We're trying to get history threaded into a newer St. John crowd," said Hanson. The shop walls and corners are filled with old maps and artifacts from sailing days gone by, including items from their 1938 gaff-rigged ketch "Buxom," which was torn apart by Hurricane Irma in 2017.
Hanson also wants to promote eco-friendly products, like laundry detergent sheets that eliminate plastic packaging, hats and toothbrushes made of recycled plastic, and sunscreens, in which all the ingredients have been proven safe for marine life.
On the practical side, Pirate's Cove rents out snorkel gear and tents, and on the artistic side, sells hand-made jewelry, candles, bags and ornaments by Lisa Quinn, Lena Greenstone, Dawn Patterson, Rani-Fly and Crystal D'Abbraccio. The shop is open weekdays from 9 a.m. to 3 p.m. and by appointment on weekends.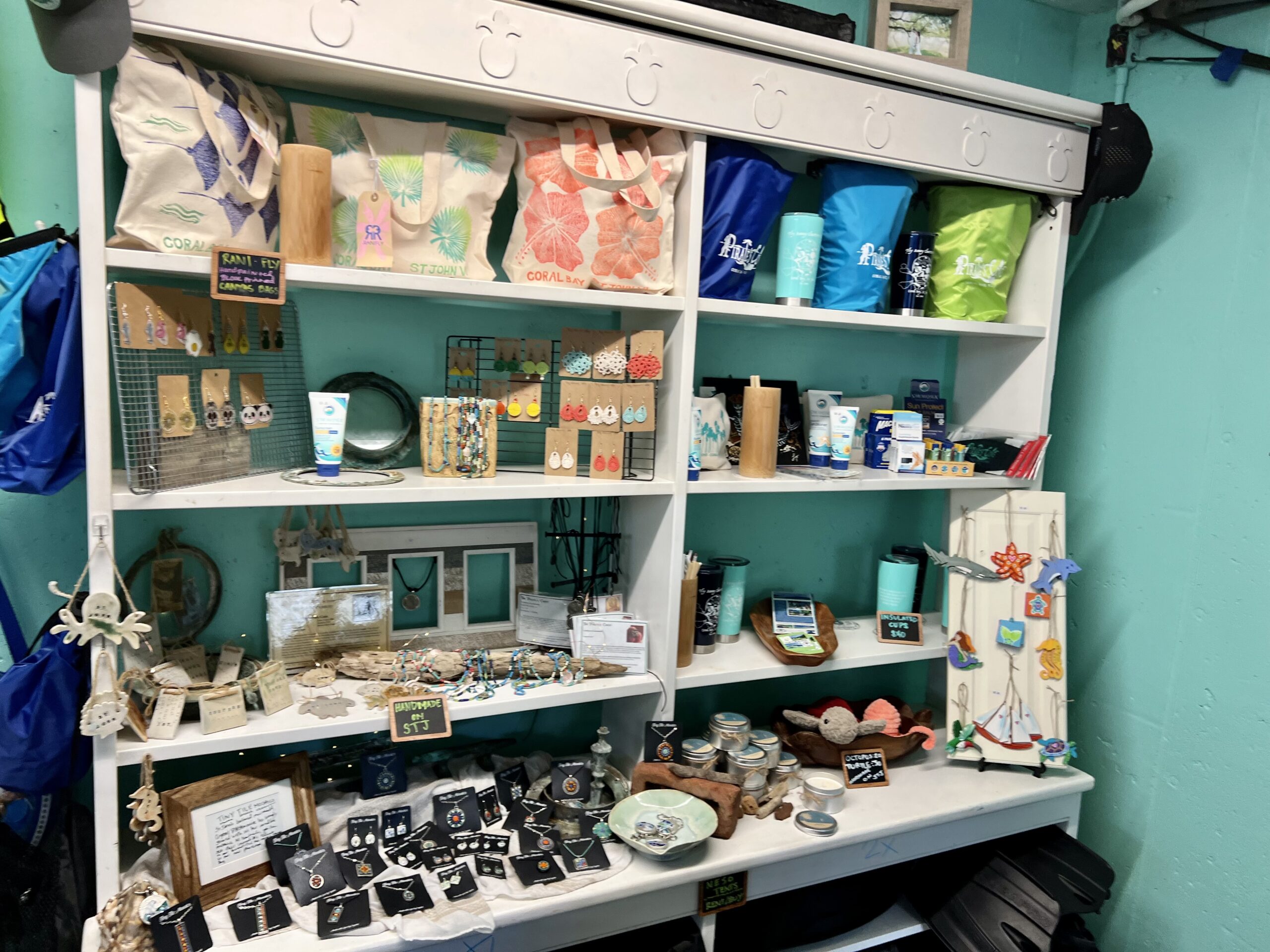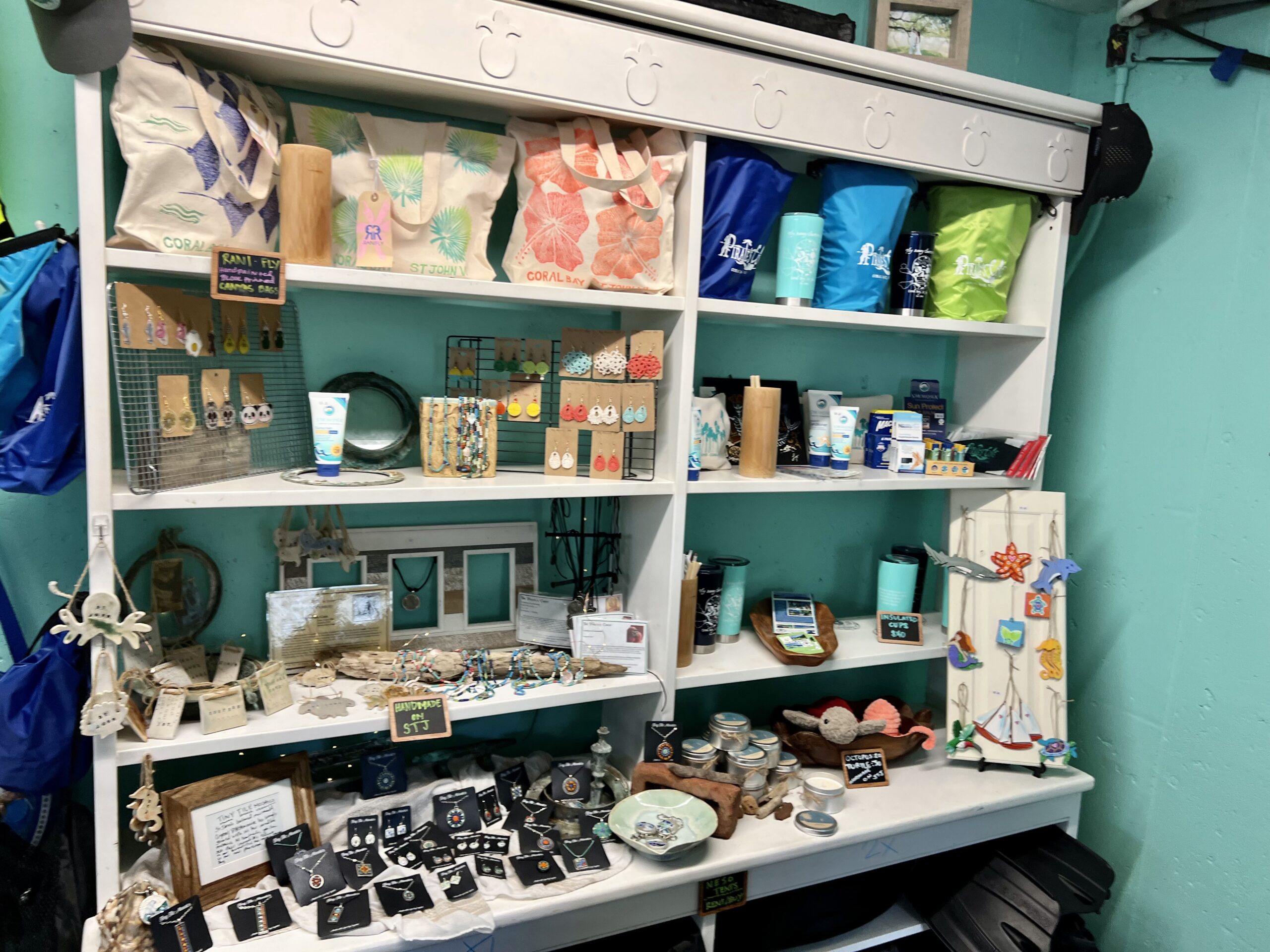 Both Colin and Leah are intrinsically connected with the marine community. Colin, who trained as a captain decades ago aboard the sailboat Breath with owner Peter Muilenburg, was one of the first people to discover a historic wreck in Coral Bay dating back to the 1700s.
He keeps FlyAway's fleet of five boats afloat, including two 27-foot Glacier Bay Powercats and Pepper, a 23-foot island sloop (based on an 1860s design) that was built on St. John. Flyaway Charters also provides shuttle service to Lime Out.
Together they are raising their three-year-old son Thatch, and Leah still finds the time to serve as commodore of the Coral Bay Yacht Club and chair the day charter committee of the Virgin Islands Professional Charter Association.
The old saying goes, "If you want to get something done, ask a busy woman." Kate Nesbitt and Leah Randall Hanson seem to prove that one true.