Cinnamon Bay Campground, the popular St. John campground within the Virgin Islands National Park that was devastated by Hurricane Irma in September, will not re-open for the 2018-19 tourist season, according to Steve Black, the newly named acting superintendent of the park.
Redwood Parks Co., which took over management of Cinnamon Bay Campground in 2016, has been awaiting a settlement with its insurance company, according to Black. Damage to some of the campground's facilities, as well as its most iconic historic structure, the old Danish Warehouse, has been extensive, and Black couldn't say when the campground might re-open.
"It's going to take a lot of work. Because some buildings were destroyed, the contract [between Redwood Parks and the National Parks Service] needs to be looked at again. It's gone to a higher level in the Park Service," Black said.
The beach at the Cinnamon Bay remains open, but facilities including a restaurant, snack wagon, snorkel rental shop, bathroom sand showers, are closed. There are port a-potties available for public use.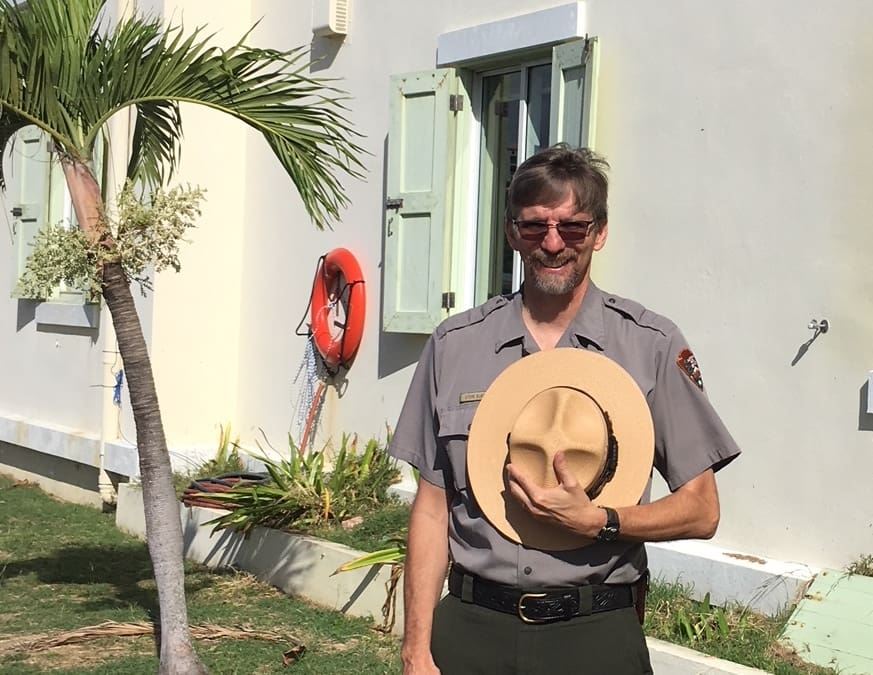 Black arrived on island in March to take over as the VINP's acting superintendent until July. Black came to the islands from northeast Alabama, where he was superintendent of Little River Canyon National Preserve.
Black was already familiar with many of the issues concerning the park. He spent time on St. John in October as part of the National Park Service's Incident Management Team that managed the emergency response to hurricane Irma for the Virgin Islands National Park.
Shared content for St. John Tradewinds and Virgin Islands Source.