In the Senate and on elected boards, candidates taste victory in Election 2016. Photo courtesy of www.vivote.gov. [hr gap="1″]
ST. THOMAS — Voters in the St. Thomas-St. John district reaffirmed their choice for Senator-At-Large in the General Election on Tuesday. They rejected a freshman lawmaker friendly to St. John but retained a longstanding member of the Board of Elections.
They also gave an impressive plurality to one Senator with historic St. John political roots. The same voters also chose a retired St. John educator to fill a seat on the Board of Education made vacant by the death of Oswin Sewer.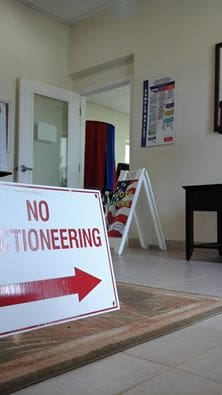 Still the voters decided to keep the leadership of the elections board in place.
[adrotate group="6"]
Here's how the preliminary numbers broke down, with 15 of 15 precincts reporting by 9:30 pm Tuesday night:
Marvin Blyden took the top rating with 6,186 votes (11.46 percent), followed by Janette Millin-Young with 5,030 votes (9.32 percent) in second place and Tregenza Roach with 4,813 votes (8.92 percent) in third.
Millin-Young is the granddaughter of Lucinda Millin, the first woman elected to the Legislature.
Blyden credited the support he received from voters who first knew him from his 20-year career at the VI Housing Authority. He also said he felt his first term in the Senate was productive and he managed to move bills onto passage, although he did not say which ones.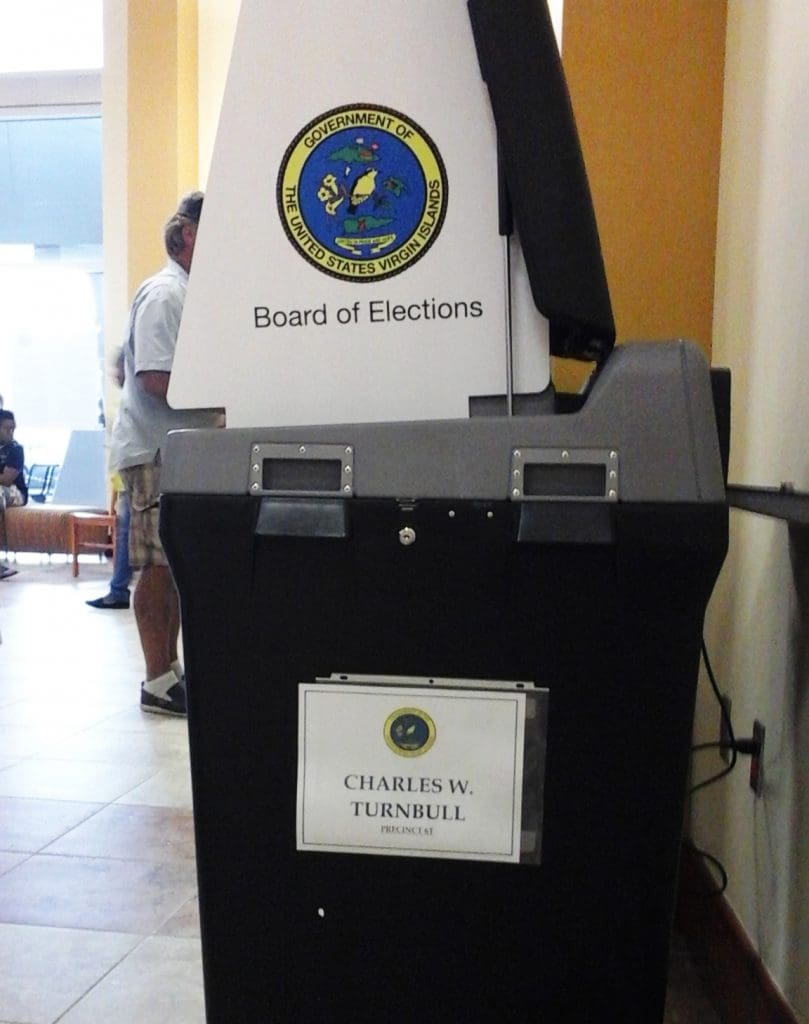 The freshman turned incumbent thanked his family, staffers and  the people of the territory, "for giving me a second opportunity and putting their faith and confidence in me also."
But Senator Justin Harrigan, who also came into the Senate for the first time in 2014 did not win re-election. Harrigan spent the evening on Election Day at his campaign headquarters, listening to the radio.
Harrigan — a lawmaker and champion of veterans who made a point of holding office hours at the Cruz Bay Legislature — said he would wait to see what the voters wanted to do. He was put out of the running with 3,360 votes (6.22 percent).
Senator Jean Forde was returned to the Legislature with a fifth place preliminary win; 4,023 votes put him in the fourth position (7.45 percent).
Newcomer Kevin Rodriguez campaigned for former Delegate to Congress Donna Christensen during her unsuccessful bid for governor against Kenneth Mapp. Twenty-sixteen brought him better fortune and a fifth place preliminary win with 3,929 votes (7.28 percent).
Myron Jackson won reelection in fourth place with 4,200 votes (7.78 percent).
The seventh highest vote getter was former District Police Deputy Chief Dwayne DeGraff with 3,631 votes (6.73 percent).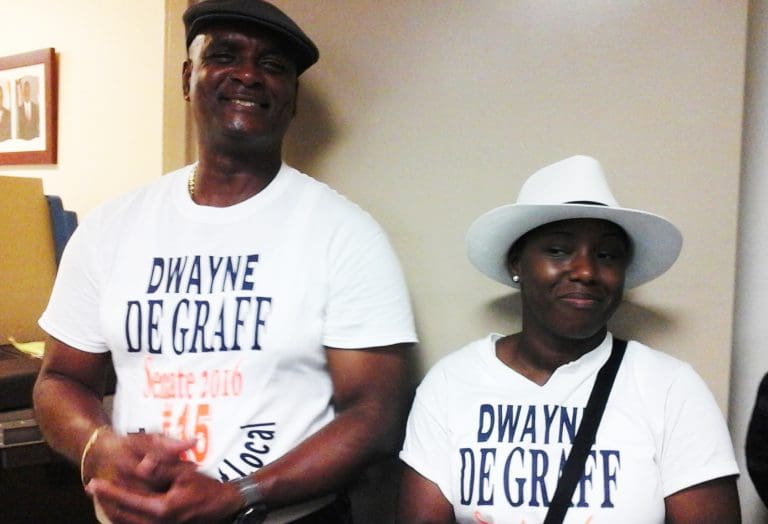 Businessman and retired federal probation officer Brian Smith won the Senator-At-Large seat with 3,034 votes, districtwide (66.99 percent). School safety officer Steven Payne, who ran a write-in campaign in Primary and the General Election garnered 1,495 votes (33.01 percent).
District Elections Board Chairman Arturo Watlington, Jr. survived a harsh spotlight in 2014 cycle after directing a nine-day long hand-count of ballots. He was returned to office with 3,200 votes.
St. John Board of Elections perennial, Alecia Wells, won reelection with 1,080 votes (96.95 percent). There were 36 write-in votes.
Retired Julius E. Sprauve School teacher James Provost won the St. John seat on the Board of Education with 732 votes. Speaking to stjohntradewinds.com in July, Provost said he was urged to pursue the seat by friends.
The Board of Education controls millions of dollars in scholarship funds and sets policies for public schools.