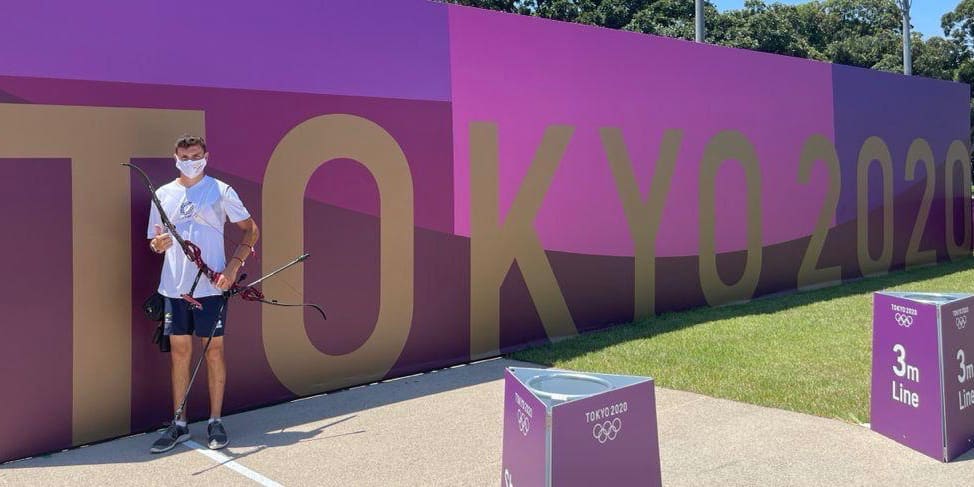 Nicholas D'Amour spent countless hours training for a chance to win a gold medal at the Olympics in Tokyo, Japan, and fulfill a goal he had since middle school. He left the 2020 Games without a medal but with more experience and the drive to win his upcoming international competitions.
D'Amour said his experience at the Olympics this year was not very different from other competitions he has taken part in.
"A lot of people will say the experience was something that was surreal, something that's so amazing, so crazy, so mindbending. But it really didn't feel so different from other competitions I've been to. For me, it was just about doing my job, and I think that I did my job really well," said D'amour.
The Virgin Islands archer competed in the men's individual 1/32 elimination event against Australia's Ryan Tyack on July 29. The archers ended their five sets tied with five points, and a shoot-off was held to determine the winner. D'Amour shot an 8, and Tyack scored 9, and that was the end of the line for the Virgin Islander.
"My opponent in my first match was a little bit more experienced than I was, in the conditions that were provided, in terms of the wind. And that's why he hit me out, " said D'Amour. "But it is what it is. I have more experience for the next Olympics, and I'm very excited for what the next Olympics has to bring."
D'amour said that for him, the most challenging part of the Olympics was dealing with the wind conditions on the field. According to him, when it was time to compete, both the windsocks and flags on the field were pointing in opposite directions. D'Amour also mentioned that the rules for the shoot-off were slightly changed this year.
"This year they changed it to shoot one arrow, and whoever has the arrow closest to the center wins," he said.
According to the Olympic Games website, if a match is tied at five sets (with a scoreline of 5-5), each athlete shoots a single arrow. The athlete whose arrow lands closest to the middle of the target wins the match — unless both athletes shoot a 10, whereby a second arrow is shot.
For D'Amour, the best part of his time at the Olympics was seeing his friend, Mete Gazoz, from Turkey win the gold medal.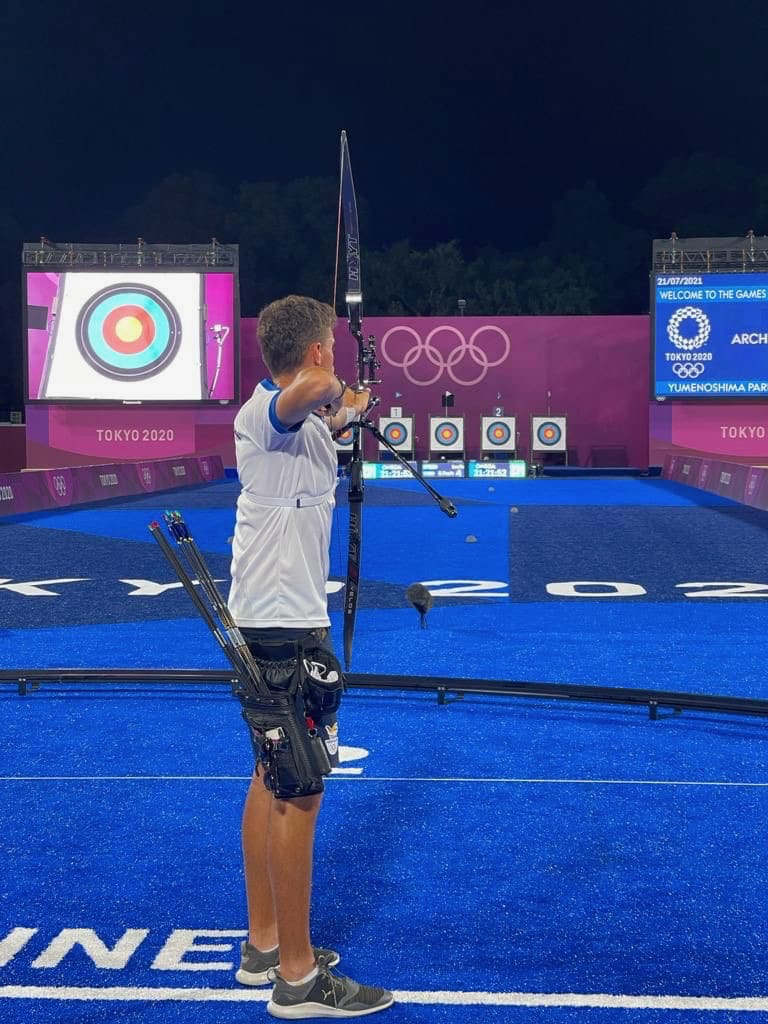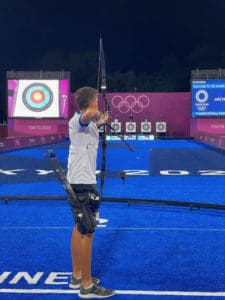 "I was in Turkey training with him and we've done several matches together … I was really happy for him. Even though I know that that could've been me up there … It makes me really proud to see my good friend win the Olympic gold medal. And I know that he really deserved it too," D'Amour said.
For now, his plate is full of upcoming competitions.
The young archer was in Poland Tuesday preparing for the World Archery Youth Championships. In September, D'Amour will compete at the World Championships in South Dakota as well as the Archery World Cup, followed by the South American Junior Championships in Ecuador this October. In November he will compete at the Pan American Junior Games in Colombia.
And while all that is going on, D'Amour makes time to take classes for his business management degree at the University of the Virgin Islands. Good time management and a lot of hard work help him to manage all his activities, he said.
"Right now my classes are online, so it's a little bit more easier to manage … It's been difficult, but it's manageable and doable. I'm not taking a full course load either, so it's easier to handle."
D'Amour ranked 23 out of 64 at the Olympic Games this year. Currently, he ranks fifth in the world for archery.
"I'm very proud to represent the Virgin Islands," said D'Amour. "It was a very smooth tournament, everything went really well. The delegation functioned really well. The manager of the delegation, Ansen Sliger, did a great job too, so everything was really easy in Tokyo for the most part."
Silver and bronze medals for the men's individual archery competition went to Mauro Nespoli of Italy, and Takaharu Furakawa of Japan, respectively.
More information about the USVI's Olympic delegation can be found on the Virgin Islands Olympic Committee website.