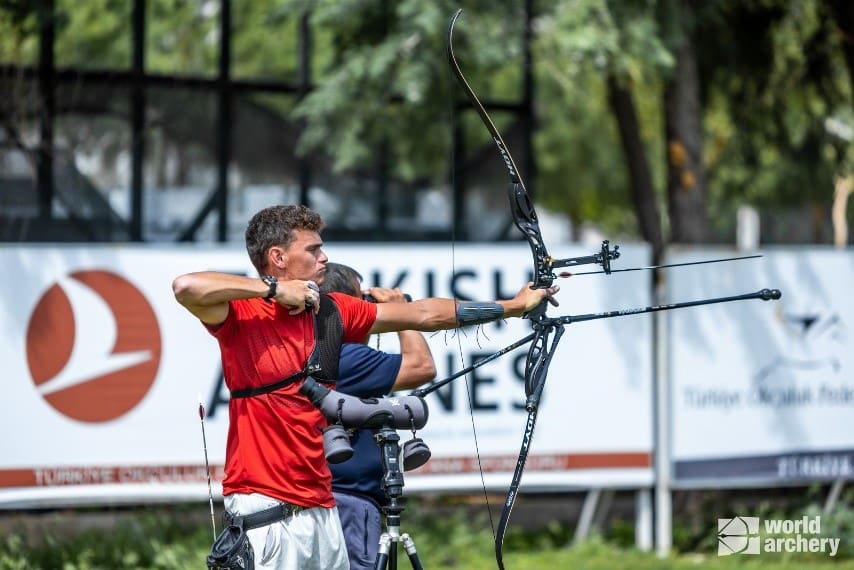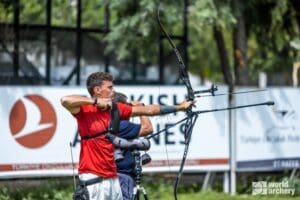 The Hyundai Archery World Cup returned in style for the first stage of 2023 in Antalya, with new teams, new champions and a new world record. More than 390 archers from 52 countries took to the targets for the first event of the 2023 international circuit.
The recurve individual competitions were claimed by first-time winners Dan Olaru and Penny Healey. Olaru became the first archer from Moldova to ever qualify for a Hyundai Archery World Cup Final, while the British teenager followed in the footsteps of teammate Bryony Pitman.
Nicholas D'Amour of the Virgin Islands qualified 38th out of 133 archers in the Men's Recurve Division, shooting a 657.  Of the 133 archers in the Men's Recurve Division, 128 qualified for the elimination round.  As the 38th seed, D'Amour faced 91st seed Kaj Sjoberg of Sweden in the 1/48 round.  In a four-set match, D'Amour advanced with a 6-2 win.  In the 1/32 round, D'Amour won a close five-set match, requiring a one-arrow shoot-off, against number 27 seed Nicolas Bernardi of France 6-5.  In the 1/16 round, against Dan Olaru of Moldova, Nicholas lost a close five-set match 6-5.  Olaru was the Gold medal winner in the Division.
With his 17th-place finish, D'Amour retained his number six ranking in the World. He has maintained his top-ten world ranking since June 2021.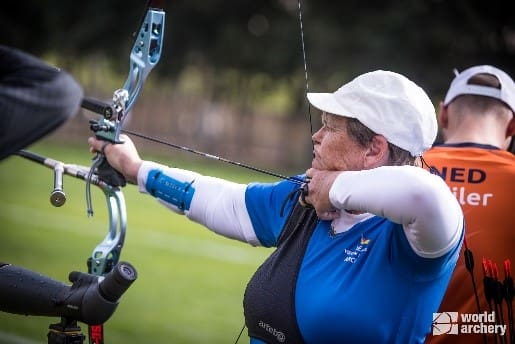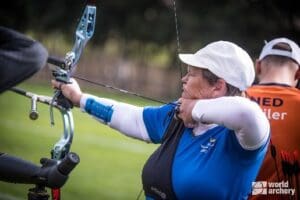 Anne Abernathy finished 105th in the qualification round, with a score of 529. Anne faced number 24 seed Penny Healey of Great Britain, losing in the 1/48 round 6-0.  Healey was the eventual gold medal winner in the Woman's Recurve Division.
Athletes representing 16 countries collected 30 medals across 10 events in Antalya. Next month will see athletes go head-to-head in stage two of the Hyundai Archery World Cup, as the tour visits Shanghai for the first time since before the pandemic.