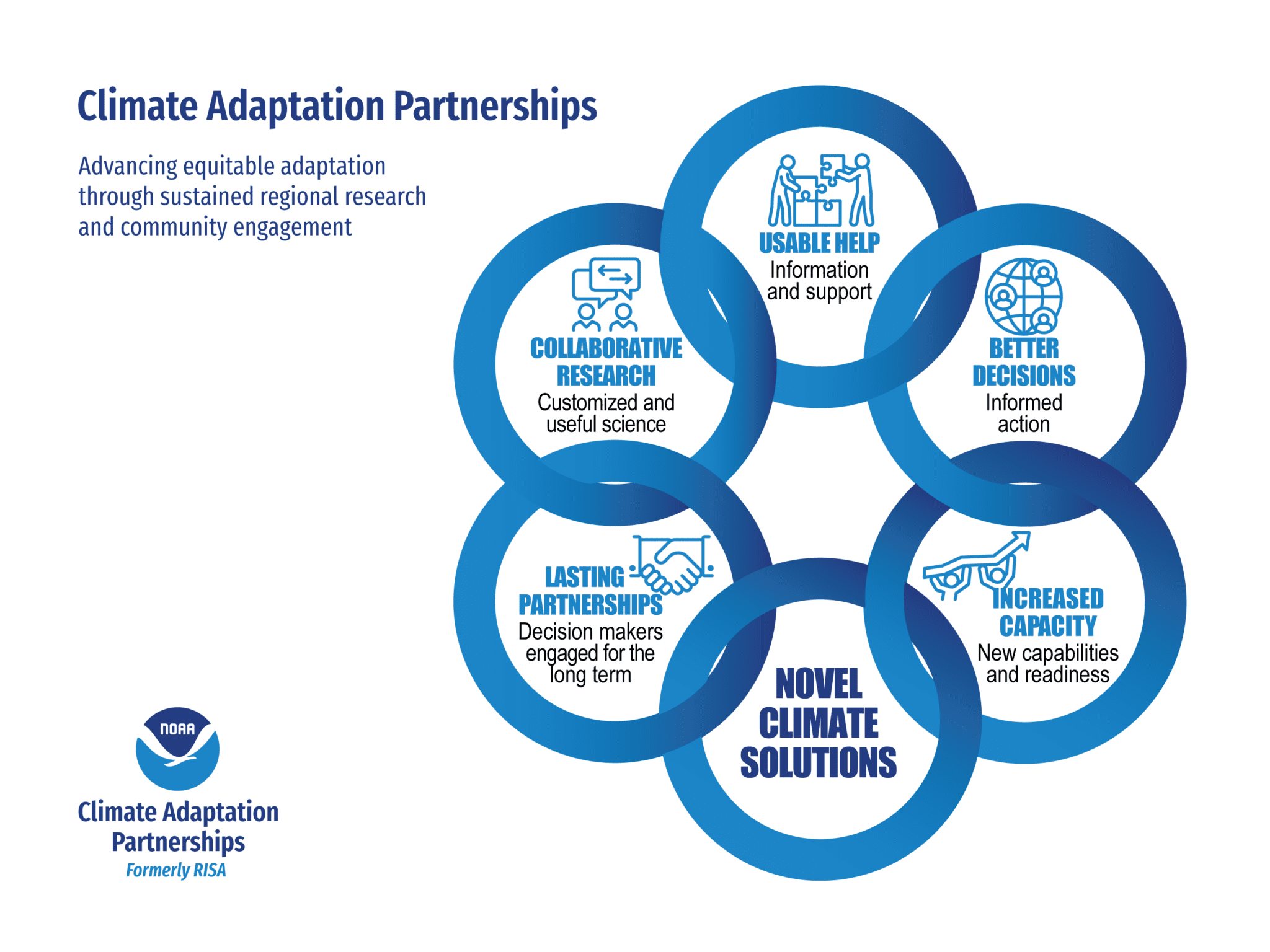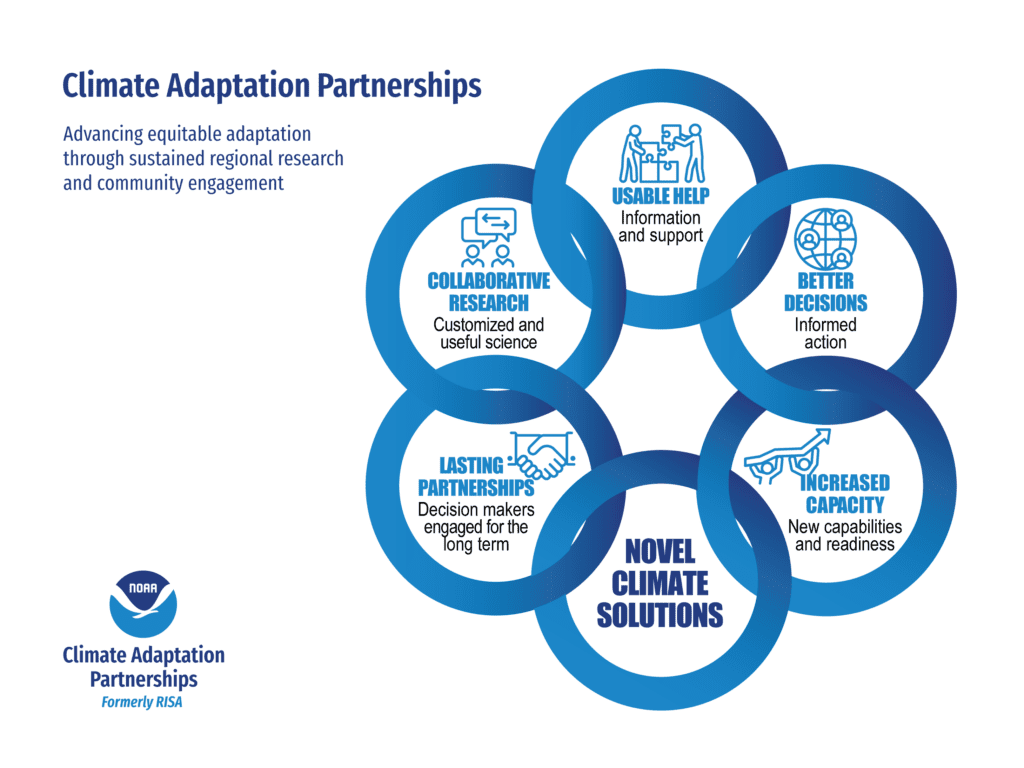 The U.S. Virgin Islands and Puerto Rico will significantly contribute to climate research and environmental sustainability projects for the Caribbean region as part of NOAA's Climate Adaptation Partnership Program.
Formerly the "Regional Integrated Sciences and Assessments Program" — the program is in partnership with the National Oceanic and Atmospheric Administration.
The Climate Adaptation Partnership program, part of NOAA's Climate Program Office, has added the U.S. Caribbean as a new area for conducting studies and tasks to prepare for and mitigate challenges associated with climate change.
The addition of this geographical region for climate education marks the first time CAP has provided the area with funding for a five-year commitment to research, made possible by a grant associated with the Biden-Harris administration's "Justice40 Initiative." With this initiative, "the federal government has made it a goal that 40 percent of the overall benefits of certain federal investments flow to disadvantaged communities that are marginalized, underserved, and overburdened by pollution," according to WhiteHouse.gov.
Chelsea Combest-Friedman, acting director of NOAA Climate Adaptation Partnerships, and Dr. Pablo Mendez-Lazaro, lead principal investigator for the NOAA CAP/RISA Research Project in the U.S. Caribbean region, spoke to the Source to share details about upcoming climate and weather analyses.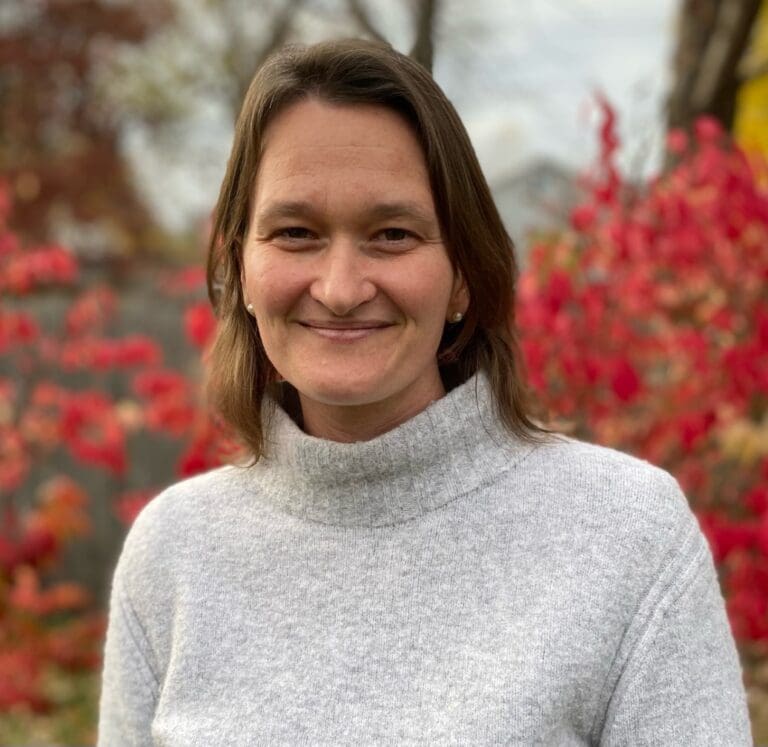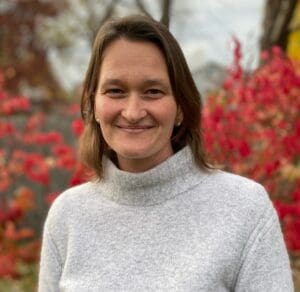 "NOAA Climate Adaptation Partnerships advances equitable adaptation through sustained regional research and community engagement," said Combest-Friedman. "Climate affects every part of society, and this is most visible to us when we see long-term changes in social and environmental conditions, increased unpredictability, and extreme weather events. We seek to help people plan for and adjust to a changing climate by supporting long-lasting partnerships among scientists, decision-makers, and communities," she said.
"It leads to a shared understanding of society's needs and the co-generation of credible and actionable knowledge to support community solutions. We work within regions composed of multiple U.S. state/territory jurisdictions because these geographies share similar climates and cultures," said Combest-Friedman.
Climate Research in the USVI and Puerto Rico
With the expansion of the U.S. Caribbean as a region that will be included with CAP, the Virgin Islands and Puerto Rico will work toward becoming more resilient in the face of climate and weather threats, the scientists said. The information gained through this program is expected to benefit underserved and underprivileged communities.
"The NOAA Climate Adaptation Partnerships program is designed to have a presence in every region of the United States. Puerto Rico and the U.S. Virgin Islands formed a previously uncovered region with significant impacts from hurricanes and other severe storms that disrupt essential services in the energy, water, health, and housing sectors. Both jurisdictions contend with high poverty rates since 2010," said Combest-Friedman, citing a rate of 18 percent in the USVI and 44 percent in Puerto Rico.
These conditions have contributed to extreme population declines in both jurisdictions — 18 percent in the USVI and 12 percent in Puerto Rico — which have added to social vulnerabilities, according to Combest-Friedman.
As billions of dollars of investments become available through the Bipartisan Infrastructure Law and the Inflation Reduction Act, there is a need to ensure they are climate-smart and appropriate for local communities, she said.
"We also noted a need to develop more relationships between Puerto Rico and the U.S. Virgin Islands so capacity could be developed jointly. This is why we initially funded a climate adaptation specialist in each territory to add capacity for building connectivity between climate research and policy/planning," said Combest-Friedman.
"We also invested in projects to develop an inventory of community-based organizations for climate adaptation efforts and to create a network of experts on climate and public health impacts in the broader Southeast U.S. and Caribbean region. Given these foundational efforts, the U.S. Caribbean was an ideal candidate to launch CAP's newest regional team. The Caribbean Climate Adaptation Network is a new team effort based at the University of Puerto Rico Medical Sciences Campus and led by Dr. Pablo Méndez-Lazaro. CCAN was selected through a competitive review process," explained Combest-Friedman.
Lead Principal Investigator Mendez-Lazaro hopes that climate research in Puerto Rico and the USVI will have lasting positive impacts on communities in both territories. Community member involvement will be a priority to address issues and solve problems related to climate change and reliable infrastructure to withstand severe weather — issues with which community members are already struggling, he said.
Understanding the Needs of Community Members
Mendez-Lazaro and his team hope their work will improve critical infrastructure across the territories, improve quality of life, and reduce the number of individuals living in poverty.
"We are using an approach called a 'human-centered design,'" said Mendez-Lazaro. "A human-centered design means that you begin working with the people most affected by the problem that needs to be solved. The community will be part of the solution, including community residents, community-based organization practitioners, and stakeholders."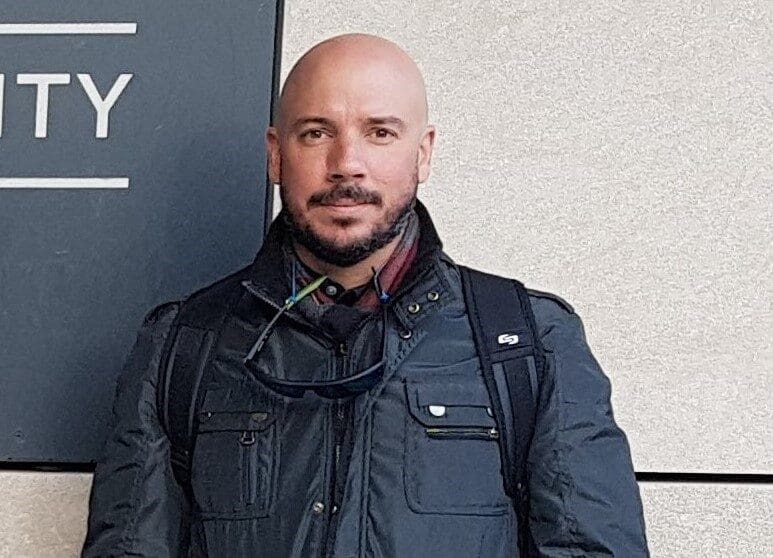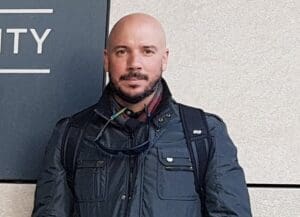 Mendez-Lazaro will lead a team of scientists who will expand upon available resources and work with innovative technology that will aid in disaster preparedness and disaster relief. Examples of projects that will be improved and expanded upon are warning systems for landslides and droughts as well as a warning system for Saharan dust in Puerto Rico.
"One of our team members has been developing an early-warning system for landslides in Puerto Rico. And that is very important because landslides are associated with infrastructure damage, not only to roads and bridges but also to essential infrastructure and services," explained Mendez-Lazaro.
"There is another tool for drought (alerts) that another colleague in our team is working on. So, we would like to improve our team's capacity and make it more available and accessible to the rest of the communities to use this kind of information for them to be [more] prepared," he said.
"A drought warning system is a tool that could be very useful for farmers because this can help with identifying the conditions that are most likely associated with future drought. And we have other systems that we have developed, such as an early-warning system for Saharan dust. Most of these tools are in an experimental phase. We're looking to improve what we already have and make [these tools] more widely available," noted Mendez-Lazaro.
"An early-warning system for Saharan dust was developed very recently by me and some other colleagues from other NASA research projects. It provides forecasting information about aerosols coming from the other side of the Atlantic. Saharan dust and aerosols that are associated with respiratory conditions among the population of the Caribbean," said Mendez-Lazaro.
Territorial Collaboration to Achieve Far-Reaching Benefits
The collaboration of climate studies in Puerto Rico and the USVI is expected to benefit other areas in the Caribbean and the United States.
"Other regions of the U.S. will learn from the findings and experiences of Puerto Rico and the USVI and, where relevant, apply lessons learned in their local to regional contexts," said Combest-Friedman. "If this effort can also inform future funding investments in the region, we may begin to see longer-term positive changes to help manage climate impacts in the U.S. Caribbean that bolster the vitality of essential services … enhance the resiliency of infrastructure, and involve the most climate vulnerable in designing and determining these actions."
Mendez-Lazaro echoed this sentiment and elaborated on the sense of urgency and necessity for a proactive and productive territorial collaboration.
"Climate change is a reality, and things will get worse," he said. "The only option we as islanders have is [to adapt to climate change]. The only way we can be better prepared is by increasing and improving our quality of life, well-being, and infrastructure. We need to act urgently. We want to enhance the existing collaboration between the two territories. We face similar climate hazards, have very limited resources, food insecurity, water resources, and management, and suffer from geographical isolation. [The objective is to] work together to be better prepared for those kinds of things both territories face," added Mendez-Lazaro.