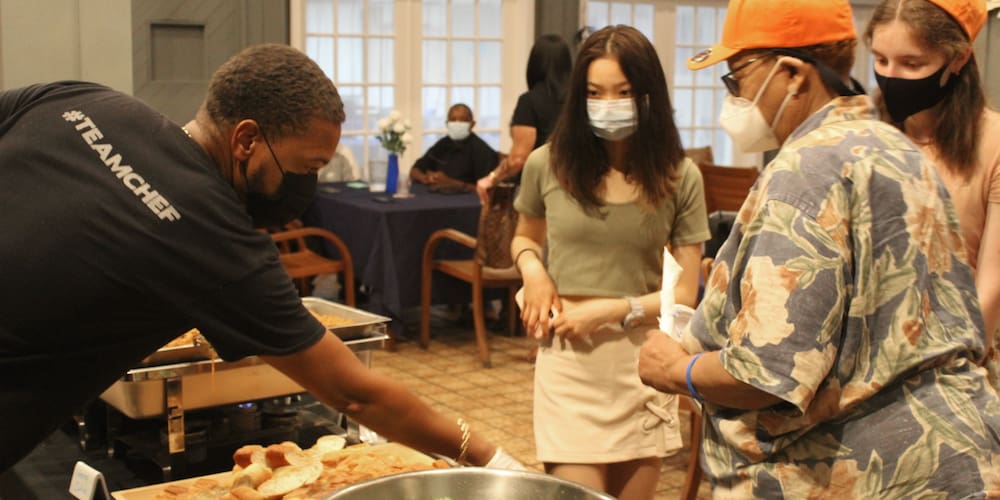 A non-profit group organized to teach entrepreneurship to youths in the U.S. hosted a weekend conference for young people in the U.S. Virgin Islands that kicked off Thursday at the Palms at Pelican Cove.
The mission of the non-profit Young Entrepreneurz Solutions is to teach entrepreneurship skills to children of color in grades six through 12, giving them the tools to become adult business owners.
Executive Director Ernest Ruffin Jr., an award-winning adjunct professor who teaches entrepreneurship at Rutgers University, said he began the program after realizing the need for young entrepreneurs of color.
"I said 'Let me get a program to reach younger people and let them get excited about entrepreneurship,'" said Ruffin.
He began in 2014 and visited St. Thomas in 2015, meeting with Joseph B. Boschulte, who was then working for the West Indian Co. Ltd. and is now commissioner of Tourism.
"Our first YES Business Plan Challenge in the Virgin Island was in 2015 in St. Thomas. Commissioner Boschulte supported the program allowing us to host it at his WICO offices," Ruffin said.
The group honored seven executive professors and community leaders, including Boschulte, for their support of the organization on Friday. One of the winners was Chuck Creekmur, founder of AllHiphop.com, a source of information in the hip-hop industry.
"If you really want to be successful, you have to start and grow a business," he said. "Entrepreneurship changes your economic situation, it can create jobs in your community, it can change your neighborhood, and it can change your whole dynamic."
The organization continues to grow. During the height of COVID, Ruffin said, the organization's participation doubled because of his ability to reach more youths virtually. The organization has reached teams from the U.S. Virgin Islands, California, Michigan, Florida, Arizona, Pennsylvania and other states. The goal next year is to have 15 teams participate.
The organization also holds a competition that gives six teams – including one from the territory – a chance to win $1,000 for each team member.
This weekend's conference saw a strong presence from St. Thomas, but Ruffin hopes that a team from St. Croix and from St. John will participate in the future.
The next event for Young Entrepreneurz is expected to take place from Dec. 29 to Jan. 2. when it will host a "Division Two Basketball Classic," on St. Thomas. The event will be sponsored by the Department of Tourism and other supporters.
More information about Young Entrepreneurz Solutions is online at the group's website.