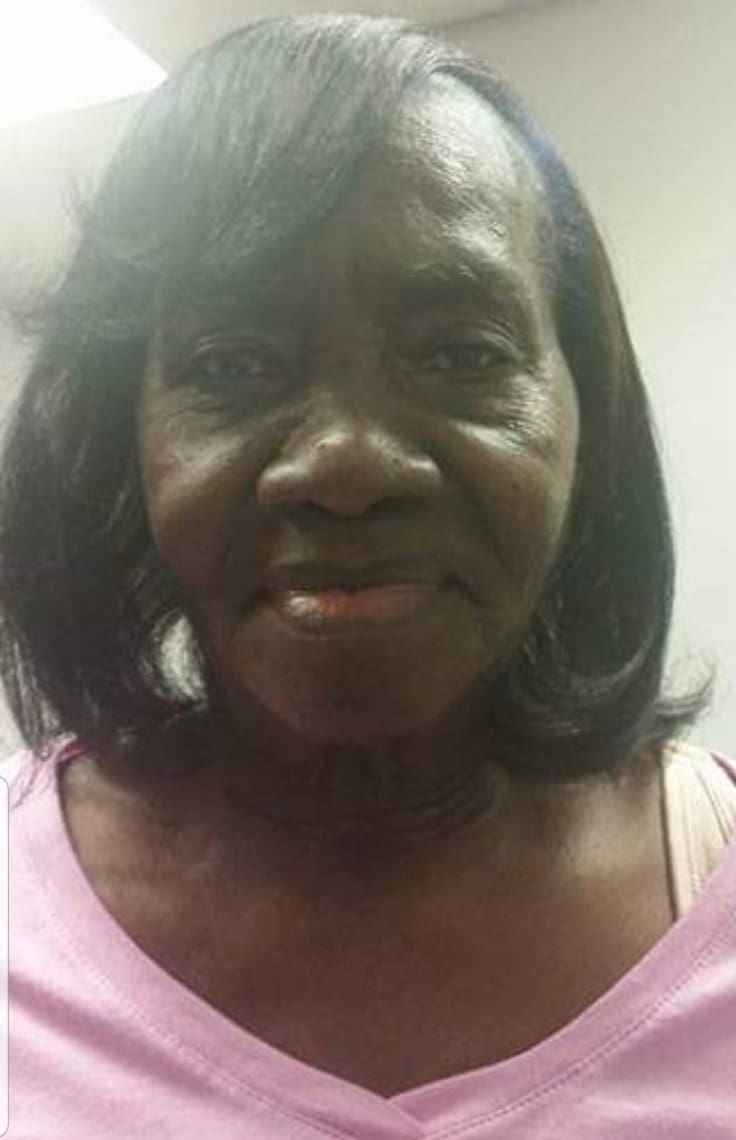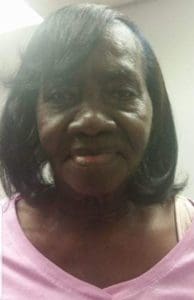 The Testamark family sadly announces the passing of its matriarch Olive R. Testamark, beloved mother, grandmother, great-grandmother and aunt. She was the last child born to the late Barthold and Consuelo Sprauve-Testamark.
Olive R. Testamark of Hospital Ground, St. Thomas, left this earthly realm on Jan 10. She was 91 years old.
She is survived by her children: Kenneth Testamark, Marcia "Neema" Esdaille and Robert Stevens Jr.
Her siblings: Una Testamark-Thompson, Freda Hoheb-Martinez, Conrad Testmark Sr., Joseph Testamark Sr., Lesmore Testamark preceded her in death.
She is survived by her children: Quirt "Black Pete" Keith, Esquerdo "Turdy" Thurgood "Skidoo/Fellow."  Jomo "Hyba" Stevens, Calvin Testamark Sr., Michele "Mesha" Esdaille, Zerene "Zee" Testamark and Rodney Arthurton;
Grandchildren: Kanema, Kanika, Kashka, Kamilah Stevens(Ga.), Renisha, Ebonie, Ghoumbo, Aswad, Taiwo, Sonisha Stevens, Parshen Stevens (Ga.), Kishan Stevens, Latoya, Kyla Thomas, Shenell Testamark (N.Y.), Ayana and Calvin Jr. Testamark, Kareema Stevens (Md.), Kahilia (Ga.), Shukura Stevens, Roberta, Shamoi Stevens, Tyrone, Darnell, Thuryon, Tasheem, Jamie, Nakita Stevens, Tresha Stevens, Nashawn Bridges, Bomani Stevens (deceased), (adopted) Kenya Morton-Jackson, Shenasia Arnold, Takimo and Modibo Frorup, Makiijah, Ilejah, Naj-jah, Jabaljah, Sheanejah, Dejah Crabbe, Nyema Pitman and Taquoi Blyden (Ga.);
Great-grandchildren: Lesida and Leana Ayala, Tre'shell Abraham, A'sijah Evelyn, Jahsani George, K'mani Frett, Ebonique Stevens, E'nique Fahie, E'Zhanique Simeon, Kirlani Magras, Jahnalia, Jahmaria, Jahshua, Jahnezasia Stevens; Jenisha Stevens, Jasmine, Amalia and Trus' Stevens, Te'Naija, Taijah, Te'khai, Jahshani, Nyell and Nyjah Stevens, Anina of Israel, Aanayah of Macon, Ga., Nehemiah (Ga.), (Turdy) Anthony Hoyt, Shakwanda Joseph, Shakwan Dolphin, Kahirah Stevens (Atlanta), Kahrieq Cordy (Atlanta), (Jomo) Chelseya Stevens (Florida), Jahmekl Lettsome, Tashima Scatliffe, Shenya Stevens, Ashawana Stevens, Isaiah J Bridges, (Mesha) Reyna Samuel, Osei Crabbe, Takeem Frorup and A'nylah Frorup;
Great-great-grandchildren: Ishe Rivera, Kael Smith, J'nique Arthur, La'Mya Olive and Kristiana Washington;
Nieces: Eudacia Testamark, Elfreda "Girlie" Rivera, Altagracia Bennett, Etla Hoheb-Gaskin, Carmen Skinner and Angela Martinez- Mohammad (Penn.), Rita Testamark, Dr. Judith Hodge, Wynnie Testamark and Dora Testamark;
Nephews: George Hoheb, Eldred "Edgie" Christian of St. Croix, Glen Thompson Sr., Christian "Obango" Thompson Jr, Gilmore "Sonny" Thompson Sr. (Md.), Orthniel Thompson, Sigismund (Abede) Thompson, Joseph "Blackie" Testamark Sr., Melvin Testamark Sr, Julien, Wayne, Lionel, Edwin "Shibu" Testamark, Wilford "Fuddy" Dawson, Conrad Jr., Shawn and Richard Testamark; and
Daughters-in-law: Leona Stevens (N.C.), Coretta Testamark (Ga.) and son-in-law, Eric Calhoun (Ga.).
Relatives and friends are respectfully invited to attend the funeral service on Friday, Feb. 11, at Frederick Lutheran Church. the viewing will begin at 10 a.m. with the service to follow immediately at 11 a.m. Interment will be at Western Cemetery No. 3.
Arrangements are under the care of Dan Hurley Home for Funerals and Cremation Center of St. Thomas, St. John and St. Croix
Family and friends may offer their support by sharing a special memory or message by going to www.hurleydavisfuneralhome.com