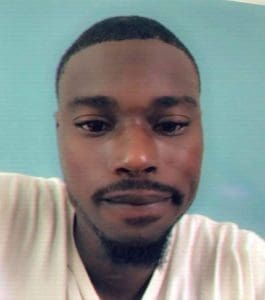 Olson Lorenzer Tyson Jr., also known as "Junior," of Estate Mt. Pleasant died on Oct. 16. He was 28 years old
He is survived by his companion, Tiniqua Knowles; mother, Jo-Ann Osborne; father, Alson Tyson Sr.; grandmother, Florine Osborne; daughters: Alyssa Tyson and Annisha Tyson; sons: Akimmani Tyson and Amead Williams Knowles; sisters: Alexine Tyson, J'Shamma Tyson and Kateria Tyson; brothers: Lorenzer Tyson and Chike Tyson; nieces: Samara Vernon,  Tahshia Tyson, Jahlika Lavl, Tahirah Horsford, Tishyla Adams Tyson, Zahirah and  Ahirah Felix, Yanilsa Brodhurst and Kelvin Brodhurst; and nephew, Ephramin Skepples.
He is also survived by aunts: Jacqueline Charles, Donna Hector, Martha Osborne and Corine Aska; uncles: Raymond Osborne, Micheal Osborne, Anthony Osborne, Leroy Osborne Jr. and Levi Jeffers; special friends: Ajeeb Prince, Wilburt Pierre Jr., Jahbari Giddings and Elston Adams; cousins and other relatives: Althea Tyson, Karen Tyson, Valarie Tyson, Jonathon Tyson, Charlene Bristol, Patrick Phillips, the Durant family, Valene Tyson and Althea Tyson; as well as other relatives and friends too numerous to mention.
The viewing will be held at 9:30 a.m., followed by a funeral service at 10 a.m., Thursday, Nov. 5, at Central SDA Church. Interment will be at Kingshill Cemetery.
The family respectfully requests that attendees wear a face mask and adhere to the social distancing requirements.