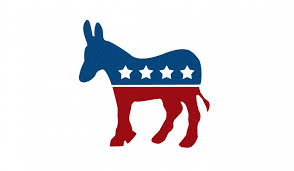 Governor Albert Bryan Jr.'s State of the Territory was rightfully strong and confident in delivery and steeped in facts that reported the Bryan/Roach Administration's accomplishments and "promises made, promises kept."
The Democratic Party of the Virgin Islands is particularly proud to help the Bryan/Roach Administration and put people first. Bryan and Roach came on board with a promise and commitment to change course, and so they did. Their guidance rebounded the Virgin Islands tourism product and made it the envy of competitors across the globe.
The Bryan/Roach Administration's balanced and successful management of the pandemic; countless capital projects underway, in the planning or completed stage; the unprecedented collaboration that fostered many successes with Delegate to Congress Stacey Plaskett and the Legislature of the Virgin Islands; WAPA's transformation; making good on monies owed to government workers; the plan developed to stabilize GERS and protect workers and retiree benefits; the housing repairs and the first-ever program to provide $250K grants to homeowners who need major repairs; the new gun violence prevention office and other support for law enforcement; and so much more that invests in our young people, our seniors and those in between—all in alignment with the Democratic Party of the Virgin Islands' agenda and platform.
Undoubtedly, the State of the Territory demonstrated something the Virgin Islands has not often seen in previous administrations: careful planning, trust, transparency and the execution of those plans.
In sum, it was a message that said to Virgin Islanders: while there is still much work to do, we are on our way to a better day. Indeed, it was a message of faith in the resilience of the people of the Virgin Islands and one of hope.
Editor's note: Cecil R. Benjamin is the state chair of the Democratic Party of the Virgin Islands.