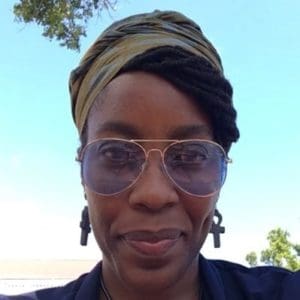 Anxieties are rising high as local parents, students, teachers and administrators prepare for the new school year. With so many challenges looming, from COVID-19 to lack of technology or digital literacy, everyone has questions, but only a few have real answers. It's time to slow down the thinking to process the situation, be authentically realistic, then innovate with possible solutions.
For parents, this is true whether they are sending their children back to school or intending to homeschool for the first time. The struggle with concerns of either safety or effectiveness is an unstable scale of uncertainty.
Is sending their child back to school an open-eyed Russian roulette simply because they don't have the resources to keep them home effectively? How will they survive the steep learning curve to help their child stay focused academically?
Students, too, are anxious and ready to be around their peers again, although many do enjoy being online more. Their biggest concern is that they will be bored with teachers who aren't used to engaging with them virtually and many who aren't comfortable with the technology.
Teachers' anxieties mirror that of their students in not feeling confident about their ability to effectively transfer their physical teaching presence and skills over the internet. Whether it's the need for relearning how to keep students attention, limited knowledge and comfort with technology, feeling lost with how to maintain effective classroom management, or simply feeling the pressure of needing to get it right the first time because of pressure from above, the fear is tangible and grows as the start of school nears.
And the administrators, well, some would argue they have it the most challenging of all because they need everyone to succeed for them to be effective. The support has to be in place for parents, especially those in the learn from home program. In addition to textbooks, which could once be shared, now equipment and internet access, has to be available for many students to level the playing field. Effective training, re-training, and technical support must be available to all teachers so that they can both keep students engaged and maneuver the technology simultaneously.
With everything and just about everyone wondering how things will go, there is a smaller pool of experts who have a few suggestions. The first one is that everyone needs to take a step back and recognize that the ideal problem-solvers in this situation are the Creatives who have both technical skills and experience educating, especially in non-traditional settings. No one skillset alone will do the trick.
While those in person will mainly have the distancing and sanitization practices to keep in mind, they are already familiar with functioning in person. This virtual learning situation has placed the adults at a disadvantage of no longer being in a comfortable environment. The students are now in their world, leaps and bounds ahead of those responsible for teaching them. While previously more of a leader and follower system, one thought is that the best solution involves partnership.
Those with experience and insight see the situation as an opportunity to empower students with leadership responsibilities that will trickle over to their peers in following suit. The opportunity can only be realized with an intentional mindset shift, similar to dealing with social distancing and deliberate increase in personal cleanliness.
There needs to be clear and direct humble communication, letting students know that their cooperation is necessary and collaborative leadership is expected.
Educators, familiar with the process of placing responsibilities in the hands and minds of students, understand the psychological and social impact such a declaration has on a group of students. It tends to encourage students to hold each other accountable while also empowers them to feel useful in being recognized as valuable to the teacher and process. The seemingly invisible magic of multiplying the teachers and leaders in the room also increases student engagement as they pay attention to each other for productive reasons rather than distractive ones.
Before you know it, you can let them lead certain parts of the class and just sit back to guide as needed, thus encouraging them to take their education into their own hands. This arrangement gives teachers breaks and discourages lecture-style teaching, which is highly ineffective in a virtual platform.
Teamwork and fun, competitive learning is another useful method, making use of Zoom breakout rooms, games like Kahoot, simultaneously participatory activities and other tools that keep students attentive and entertained.
Students also are best to help come up with creative and innovative ideas that greatly facilitate the transition and adjustments. Who else is best to help teach teachers show how their peers will learn more effectively?
Between the students, creative problem solvers, and everyone else involved, there are workable solutions to our current challenges waiting to be found. Everyone just needs to be willing to put their heads together with their ears open to really listen to each other, all involved from students to adults. Authentic and open communication is needed. But to achieve that, we must slow down for a moment, to a crawl. It doesn't have to take very long, but the pushing of the pause button can exponentially speed up the solution making process.
Who are the Creatives? Of all ages and skillsets. The people you think to call on whenever some new problem comes up. Call on them now and just watch the magic unfold. But be willing to be still and really listen without questioning their ideas. Our situation is a new problem; hence new solutions may not look like the old ones. Focus on the overall goals—effective education using technology.
Editor's note: DaraMonifah® Cooper is a communications, PR, technology and distance/online specialist at the University of the Virgin Islands as well as an educational consultant with Conch Shell Media (LLC). She is a Ph.D. student studying educational/academic leadership for change and organizational development.