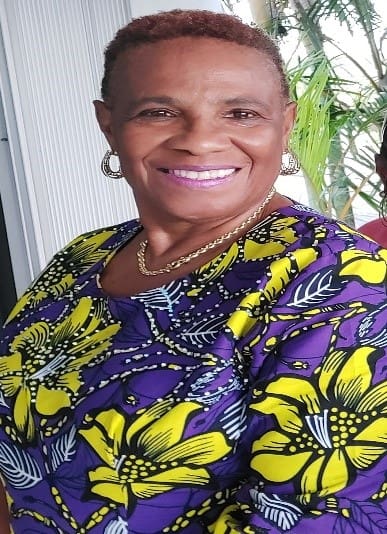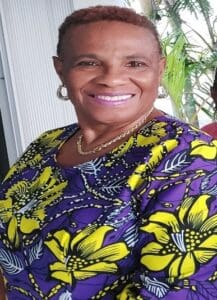 In recognition of Teacher Appreciation Week 2022, I extend immense gratitude to all VI educators who continue to serve faithfully in the greatest and noblest of all professions, the one that makes all others possible.  Thank you for your dedication and your accomplishments despite the daily challenges. I add my voice in advocating for greater support of your efforts to improve education in this territory.
The quality of education we offer our children today must visibly rise higher on the list of priorities in our community.  Importantly, this means more advocates are necessary.  Generally, persons in our community are vocal on issues related to our roads, WAPA, GERS — even horseracing — but there is so much silence and passivity from our community when it comes to student achievement, the quality of teaching and learning taking place in our public schools, and to the often less than satisfactory conditions at our schools.
Who's really paying close attention to what's happening in our schools, besides those in our schools? Each of us must examine the role we can play in advocating for improved quality of education.  Parents are our children's first teachers and must be important partners, but Parent Teacher Associations (PTAs) don't seem to exist anymore in our schools to help parents build better relationships, lend support to the schools their children attend, and advocate meaningfully for improvements.  Adopt-a-School and School Volunteer Programs are now seemingly nonexistent. Our teachers' and administrators' unions have been so passive until just recently.  And I will not fail to add that under the current makeup and structure of the Board of Education, on which I sit, that entity has not been as impactful as it needs to be either.
There is little concern expressed at the near nonexistence of functioning school libraries (with no digital replacements), classroom libraries, public libraries, bookstores and community programs that support literacy.  But, whenever there is a fight or other unfortunate incident occurring on our campuses, the outcries, blame and social media images abound.  We seem not to realize that our schools are a microcosm of our community and will reflect the values of our community.
It's time for a reckoning in public education here in the VI, and all of us in this community must bear responsibility.  This is not about who the governor or commissioner is, for the pace of improvements in education has been concerning for several years. Our Department of Education is also currently engaged in meaningful work, but our community must focus on how important education really is in every home and at every level of government, and what role each person will play in improving schools and enhancing achievement of all students now.
Because a quality education is the most precious gift we can give our children, their education must become the focus of our efforts to build and sustain a better society for all of us now and in the future.  When we consider the catastrophic events that have beset us in the past five years and the fact that the Education Department is the only one that touches every student (our future) every day, every family and community entity should be engaged in making sure we do the best we can to prepare for the kind of future we envision.  More advocacy, greater collaboration and more direct interventions are necessary.
We are fortunate at this time to have millions of dollars that can be used to improve teaching and develop data driven programs designed to improve student outcomes, given the amount of learning loss suffered.  Adequate funds allocated to schools for greater autonomy through site-based management with clear accountability measures, and effective school improvement teams that include school, parent and community stakeholders working together can facilitate greater success for all students.
We cannot deny that in spite of all we've been through, there have been key accomplishments, but enormous challenges still remain. And even with available funding, there may not be quick answers to some problems, as in the severe shortage of applicants for teachers, nurses, counselors, monitors and other critical positions.  Are there qualified professionals out there? Can we develop more school and community training programs in critical areas with obligations to serve in our schools upon completion?  Our schools need more persons to join in efforts that will yield bigger improvements and give attention to the needs of each school.
The Board of Education is an important entity that deserves greater attention, especially now in this election cycle.  There will be at least four seats to be filled on the Board of Education this year.  Serious-minded, committed individuals who will have the time and earnest desire to serve are really needed on this governing board, which is tasked with setting policy, overseeing education in the territory, and advocating for improvements. Our community must pay attention.  Candidates for the V.I. Board of Education don't need degrees in education, but my experience on the board has shown me that members should have some meaningful perspective on what should happen in schools and must be not just willing, but able, to dedicate time and talent to the real work of the board.
This requires preparing for meetings, reading, staying focused on student achievement, and collaborating with educational professionals on best practices, while seriously committing to accomplishing the work in fulfillment of the statutory mandates of law as outlined in Title 17 of the VI Code. Having served from 2019 as an elected member of the VI Board of Education, I am thankful for the experience, which for the most part has been meaningful and for which I have no regrets.  I have chosen not to seek re-election, for personal and other reasons, but I feel strongly that there are individuals in our community who are as prepared and passionate about the education of our children, who can lend much to the Board of Education, and who should seek to serve.
At this critical time in education, we must elect candidates, not based on name recognition or even tenure on the board, but after a deliberate review of each candidate's preparation, ability, quality of previous service and availability. Fortunately, there is currently a competent executive director, as well as staff, handling daily board operations, including but not limited to, the important tasks related to scholarships, certification and finances, but it is the elected members of the board that must take charge of the policies and oversight responsibilities and advocate for quality education. With only nine members on the Board of Education, every member is essential.  Our V.I. Board of Education needs more members, including parents, retired educators and community activists, who will earnestly commit to doing the work required. The deadline for filing petitions with the Board of Elections is May 17, 2022.
Whether as a member of the Board of Education, a parent or guardian, educator, volunteer, adopter, government entity or private citizen, we must make education a bigger priority.  It is everyone's business, for an educated populace is our only hope for a bright future.
Jeanette Smith-Barry
Editor's note: Jeanette Smith-Barry is an educator, former principal and district superintendent, and a present member of the 20th V.I. Board of Education.