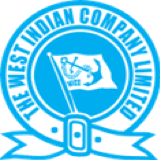 The West Indian Company Ltd. (WICO) is cooperating fully with the Virgin Islands Police Department to provide evidence relevant to the investigation of last weekend's shooting incident that resulted in the loss of life.
We extend our deepest condolences to the family, friends and loved ones of Cursim Hansen.
WICO maintains a strong security network utilizing lighting, technology and experienced personnel to ensure a safe and secure environment for those visiting our property for business or pleasure, and those who work on the property.
We have the utmost confidence in our security division and the measures we and our tenants have in place.
We encourage anyone with information that can assist in the arrest and conviction of the person or persons responsible to call 1-800-TIPS to report the information confidentially.
Anthony A. Ottley, president and CEO of WICO