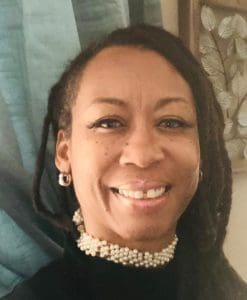 As the newly elected senators tackle their first days in the 34th Legislature of the U.S. Virgin Islands, the New Horizon Women's Democratic Club extends congratulations to all Virgin Islands duly elected leaders. The focus of the New Horizon Women's Democratic Club is to educate, empower and inspire women to greater community leadership, as such, we especially salute and congratulate our female Democratic elected leaders; Senate President Donna Frett-Gregory; Committee on Education and Workforce Development Chairwoman, Senator Genevieve Whitaker and Committee on Government Operations and Consumer Protection Chairwoman, Senator Carla Joseph.
The Virgin Islands boasts of a long, rich and distinctive history of Democratic female senators. These trailblazers and "glass-ceiling shatterers," including Senator Ruby M. Rouss, Senator Lorraine M. Berry and Senator Cleone Creque-Maynard, to name just a few, are the shoulders on which these modern Virgin Islands female senators stand.
Women bring meaningful participation to the table of government. Critical thinking, a focus on the family, an emphasis on core values and genuine caring and empathy are characteristics female senators weave into their proposed legislation for the betterment of the entire community.
As you face the trials and challenges these next two years will bring, we, the women of the New Horizon Democratic Club offer our support and encouragement.  We are prepared to be your sounding board and urge you utilize the collective knowledge of the club in all your endeavors.
The words of the late, great Shirley Anita Chisolm still ring true today. "At present, our country needs women's idealism and determination, perhaps more in politics than anywhere else."
Abbelle Bakr, president of New Horizon Women's Democratic Club USVI