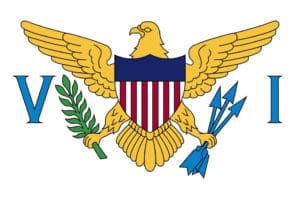 Earlier this month, Virgin Island residents were invited to provide comments and feedback on a document entitled "United States Virgin Islands' Comprehensive Economic Development Strategy (CEDS)."
This 116-page document was prepared by UVI CELL (the University of the Virgin Islands Center for Excellence in Leadership and Learning) under a contract from the Virgin Islands Office of Management and Budget. It is a planning document for economic development over the period from 2020 through 2025.
Many of us are aware that over the past 20 years, and particularly during the post-Irma period, affordable living in the USVI has become almost unattainable for many native Virgin Islanders. One of the most common and painful laments often heard is that the next generation of Virgin Islanders, the sons and daughters of families who have lived here for centuries, are not able to afford a piece of property, not able to afford a starter home, not able to find the well-paying jobs that would allow them to stay on the land of their forebears.
The resulting drain of talented youth and the exodus of ancestral Virgin Islanders seeking opportunity elsewhere has become a painful theme repeated in family after family.  At the same time the displacement of native Virgin Island culture by something foreign has become all too apparent in many places, particularly St. John.
So, I approached the "Comprehensive Economic Development Strategy" with some apprehension but with much hope.  Inasmuch as it was written by professional staff at UVI, many of whom are themselves Virgin Islanders, it was my expectation that the themes of gentrification, economic diversification, the impacts of mass tourism and cultural displacement would all figure prominently in this economic development strategy.
That was my hope.  The reality was something far different.
The opening sentence of the CEDS report is telling.  It begins "The United States Virgin Islands' Comprehensive Economic Development Strategy (CEDS) is a continuum report that builds on the past findings of previous economic development reports within the United States Virgin Islands."
That one sentence essentially summarizes the next 115 pages:  this is a report that is inherently a continuation of the past projected into the future based on current social and economic conditions. Unfortunately, that type of model does not facilitate structural change, and my personal belief is that structural change is essential if the U.S. Virgin Islands is to continue to be a homeland for native Virgin Islanders in years to come.
My concern is that the "default" economic development plan, which builds on the current trends in the USVI economy, would be to enhance mass tourism across the territory. This, in some respects, is the "easiest" and "most likely to succeed" glide path. However, as we have already seen, particularly on St. John, along with mass tourism we see rapidly accelerating gentrification, cultural displacement and disproportionately smaller economic opportunities for native Virgin Islanders.
A quick search through the CEDS document does not reveal a single mention of "gentrification" or "cultural displacement." New opportunities such as agritourism or cannabis industry find no discussion in this economic strategy document. However, the "old economic model" of tourism, government employment and the rum industry figure prominently throughout.
The purpose of any strategy is to achieve well defined goals. As such, it is my strong opinion that the goals of the economic development strategy must be clearly articulated prior to getting too far into strategic alternatives. To this end, these are some examples of the strategic objectives which I believe could be and should be explicitly stated as the foundational goals of the plan:
To define practical strategies for the development of the USVI economy which maximize the economic opportunities available to native Virgin Islanders as group.
To minimize to the greatest extent possible the adverse impacts of economic development on native Virgin Islanders, including the impacts of gentrification, of cultural displacement, and of inadequate preparation for the future employment market.
To set as a top priority the elevation of Virgin Island history and culture as a strategic goal of any economic development plan.
To emphasize economic diversification which is cognizant of the impacts of climate change on traditional economic drivers and which creates opportunities for native Virgin Islanders.
If we identify strategic objectives first and then look at tactical alternatives as an output, we can have greater comfort that the final plan will be centered on the needs of ancestral Virgin Islanders. The current plan, unfortunately, feels like "more of the same" and this will not create substantial opportunities for Virgin Islanders, but it will very likely enhance the appeal of the USVI as a destination playground for wealthy Americans.
Several people have told me that my expectations for this plan were misplaced, and I should look elsewhere for more game-changing economic strategy. I will take their advice and keep looking.
— David Silverman, Coral Bay, St. John