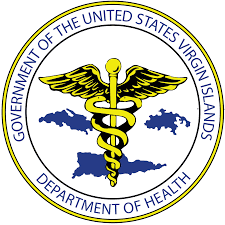 Political ineptitude, a lack of economic foresight, coupled with deeply rooted systemic failures within the healthcare sector of this territory have led to dire challenges. Ultimately, they have resulted in $50-$60 million leaving our territory's coffers yearly due to our healthcare systems inability to provide a level of care for physical as well as mental health patients.
As an eternal optimist, it is not my intended goal to denigrate our health care systems or the hardworking men and women who are employed by them. However, acting outside of the capacity of one's legal competence, in order to thoroughly understand the true dynamics of what is actually taking place, one must take into consideration and carefully measure both the quantitative and qualitative models of health care provided within the territory.
Oversight without insight is quite frankly nothing more than equivocation. It is imperative that the 34th legislatures committee on Health Hospitals and Human Services, chaired by Senator Novelle E. Francis Jr., engage not only the [Governing] Board of Juan F. Luis Hospital but specifically its chairman as to a reasonable timeline relating to the opening of the modular hospital on St. Croix.
A February 2021 VI Source news article quoted then ICEO Dyma Williams of a projected opening date of fall 2021. Fall 2021 progressed to March, then April and most recently we were told July 2022 by Juan F. Luis's current CEO Doug Koch. The most recent delay has been charged to the construction of a Concrete Masonry Unit (CMU) designed to house the utility, sewer and medical gas lines at the facility after both the centers of Medicare and Medicaid services as well as the joint commission that confers hospital accreditations failed to certify the current unit at JFL.
More recently, an April 8, 2022, VI Source Article stated the territory's hospital board has approved additional funding to the tune of $180,417 as it now claims additional work is required on the CMU, bringing the contract total to $9,323,006.
We the people have had enough! We are tired of the excuses! A functioning hospital with the ability to provide level 1 trauma care is not a huge ask but a basic requirement. We can no longer sit idly by while lives practically hang in the balance.
I am calling on our elected officials and those tasked with moving the territory's needle forward to view this obstacle from a humanitarian, lifesaving and compassionate perspective.
The development and implementation of forward- thinking policies and programs as well as effective project management expertise designed to fast-track construction and infrastructural improvement projects within this territory are now crucial.
Virgin Islands history is replete with instances and enduring examples of how, as a territory, we have triumphed through adversities; we have somehow lost that. Grotesque negligence and a lack of follow-through are anachronisms that have somehow in recent years infiltrated this territory; and … we can no longer afford to carry them. We the people demand the fairness that we value, the accountability that is required and the transparency that is necessary.
Jelani L. Ritter of St. Croix