The island's only pre-kindergarten through 12th grade school, the private Gifft Hill School will be featured in an upcoming PBS documentary series. Read Andrea Milam's engaging story about this exciting happening.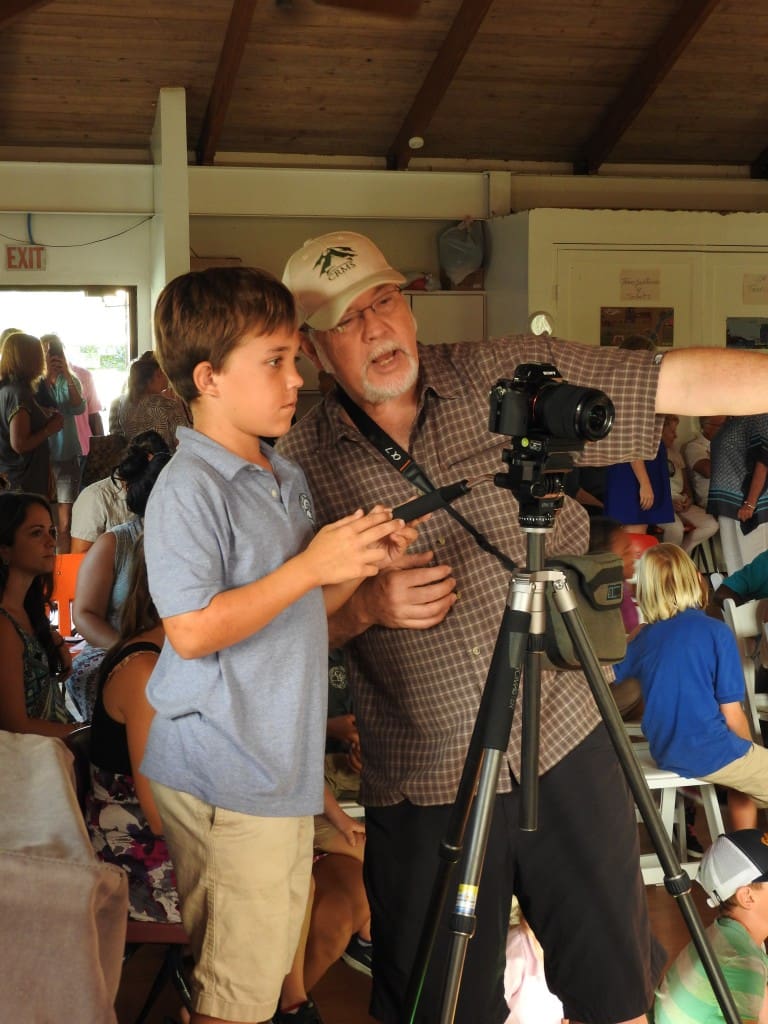 By Andrea Milam
St. John Tradewinds
Excitement buzzed at an elevated level at Gifft Hill School's annual student of the month ceremony on Friday, Feb. 26. This ceremony was unlike the others; it will soon be broadcast across the nation via the PBS documentary, Visionaries.
A three-person crew, assisted by local videographer and photographer Imran Stephen, spent three days over the end of February filming students, faculty, parents, and community members in preparation for GHS to be highlighted in a 12-15-minute segment on the program, which will air on more than 100 public television stations nationwide.

The documentary series, now in its 21st season, aims to highlight nonprofits around the world that are making a positive difference in their communities. Visionaries is hosted by former Law & Order actor Sam Waterson and is produced by Bill Mosher, who also founded the series. This season's focus is on sustainability. The show's producers discovered GHS with the help of student interns, who came across the school's Education and Resiliency Through Horticulture program.
"We saw that the school was strong on sustainability at multiple levels," said Mosher. "The school itself was a component of a sustainable community. We spoke to businesspeople in Cruz Bay who said they wouldn't be here if it wasn't for the school, because it plays such an important part in their families."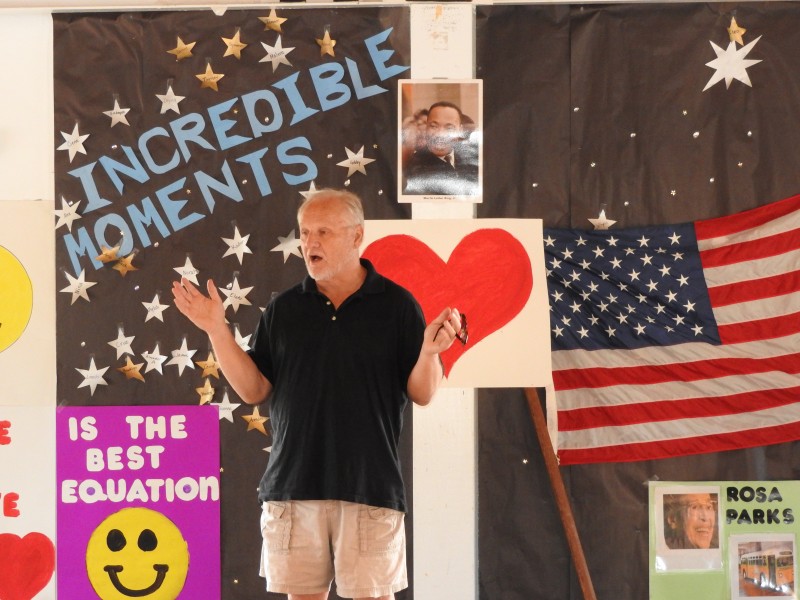 Mosher briefly took the stage during the Feb. 26 student of the month ceremony to share the impact the school made on him during his short time on island.
"You guys have the coolest school in the whole world," he said before the lower campus's preschool through fifth grade students, who responded with big smiles and enthusiastic applause. "Visionaries has done 200 films in 50 countries across the world, and this is one of the most extraordinary places I've ever been. What a gem you have here."
Like Gifft Hill School, the Visionaries documentary series is also a non-profit. The GHS episode will likely air in the fall, though a rough director's cut is expected to be available for local viewing by summer. In addition to featuring the school in a Visionaries episode, the footage taken by the documentary crew will be available in an interactive app format that the school can continually change and update.
Head of School Dr. Laurie Bottiger hopes the documentary will inspire further support for the school, where 70 percent of the student body receives financial aid.
"I love that we're getting the word out, and I'm grateful they found us," said Bottiger. "It's a great thing for people to support the kids and families who make this island special."
"To be recognized on a national level for what we're doing could potentially have a tremendous impact for us," GHS Director of Advancement Beth Jones said.
Underwriters for the episode are Ruth Doan, Fred and Aimee Trayser, V.I. Lottery, Harith Wickrema/Eco Serendib, Three Palms Villa/Jon and Nancy Schutt, and Jim and Carol Furneaux. Underwriters will be credited on the show, in the app, and in press releases. To be an underwriter, contact Visionaries Executive Director Elizabeth Turner at litt@visionaries.org or 617-947-3239.
To learn more about the Visionaries series, visit www.visionaries.org, and to learn more about Gifft Hill School, visit www.giffthillschool.org.