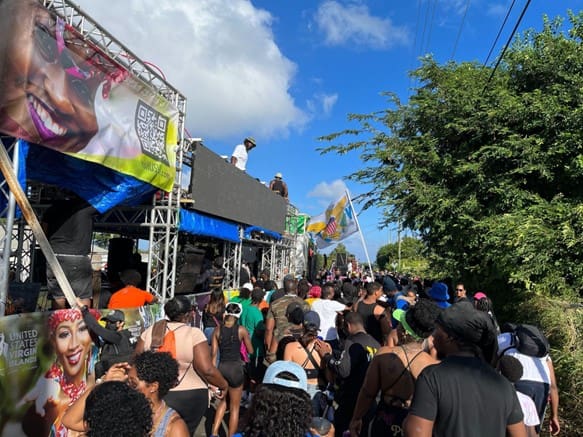 Pronounced "Jou-vay," J'ouvert is French creole, a compound of the French words `jour' and `ouvert' meaning daybreak. Across the Caribbean originating as it is celebrated today in Trinidad traces back to the 18th century.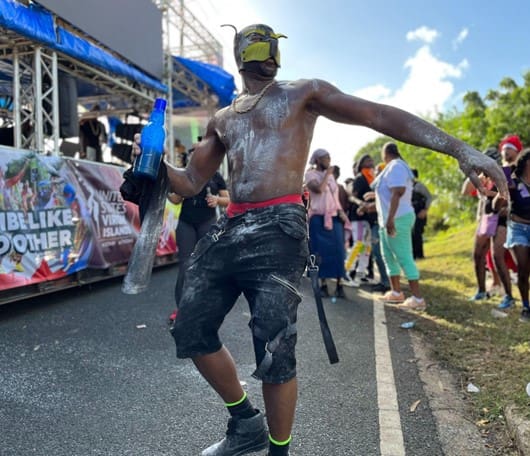 Many culture bearers agree that the use of brightly dyed powders, paint, and water is an aspect of keeping African culture alive despite its European influences as a pre-Lenten tradition.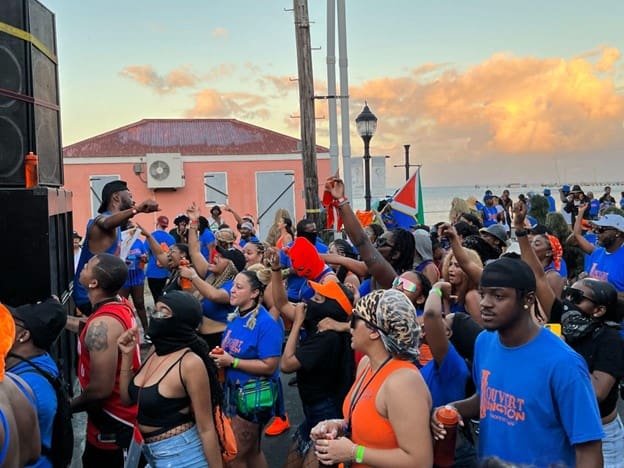 Historically in the Caribbean, J'ouvert brought masses of people together to dance, to whine, and to wuk-up in the wee hours before the sun came up with libations in hand to soca/calypso and other rhythmic beats. St. Croix's J'ouvert began at 6 a.m. while many began to gather in Frederiksted as early as 4 a.m., among troupes providing breakfast to soak up some of those libations.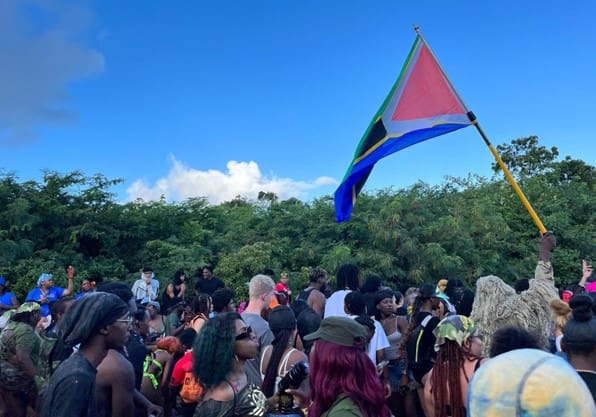 Others skipped the matching t-shirts provided by troupe passes and adorned themselves in rhinestones, fishnets, and neon-colored bikinis behind any loudspeaker that matched their vibe.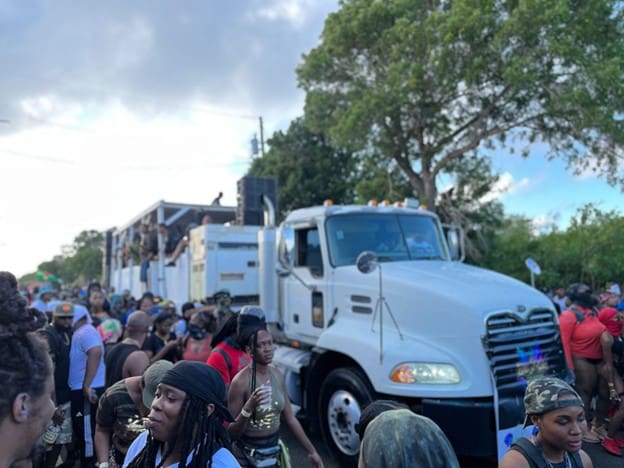 Not only a sight to see, but all of one's senses were ignited as every man, woman and child lost their class, race, and social status and chipped, tramped, and fete down the streets of downtown Frederiksted, St. Croix on Thursday morning.