Easter is still a week away, but the youth of St. John were ready to celebrate the season Sunday at the Battery in Cruz Bay. First Lady Yolanda Bryan played host to a festive crowd of infants, toddlers, children, preteens and teens, parents, grandparents and families.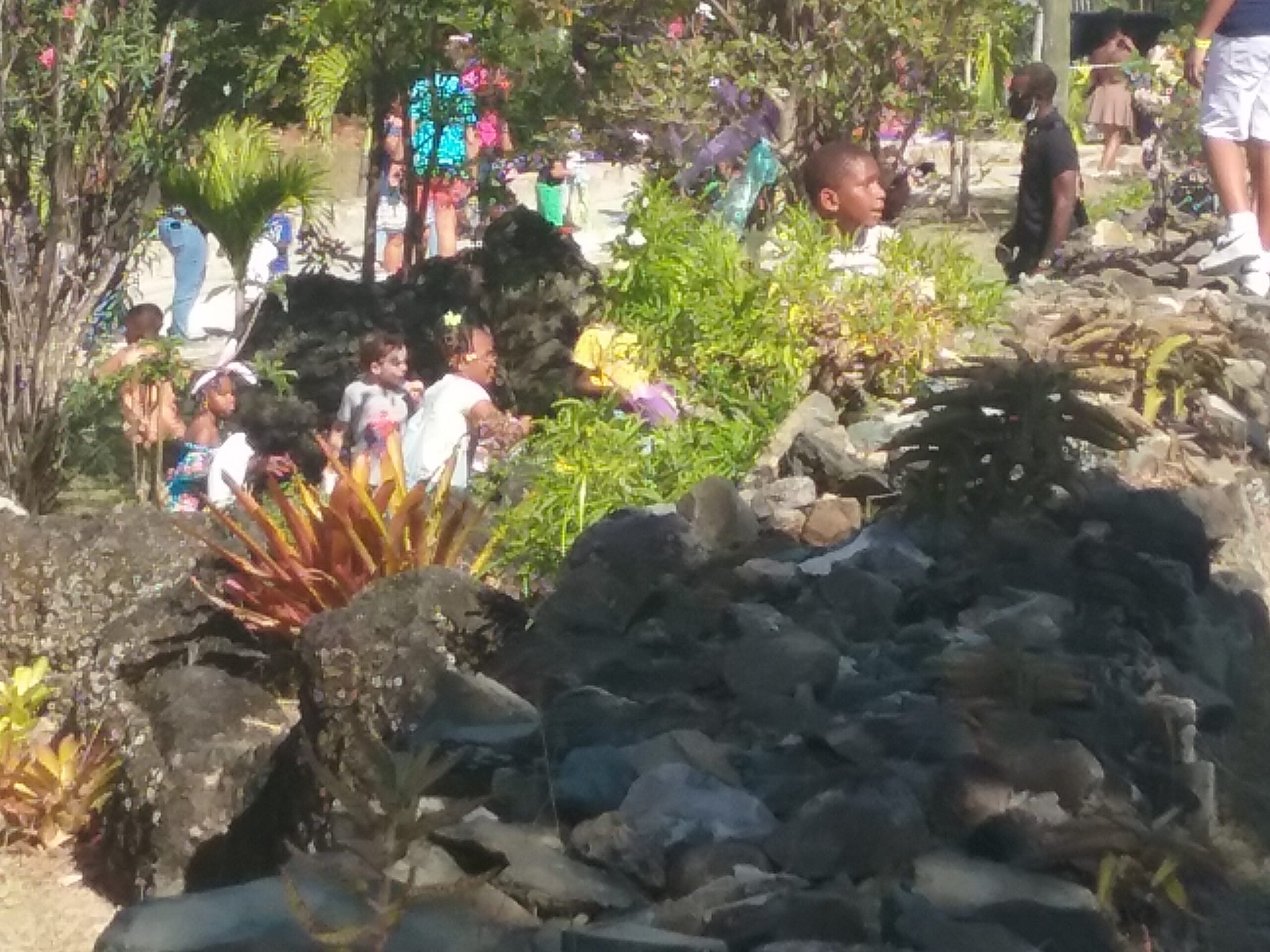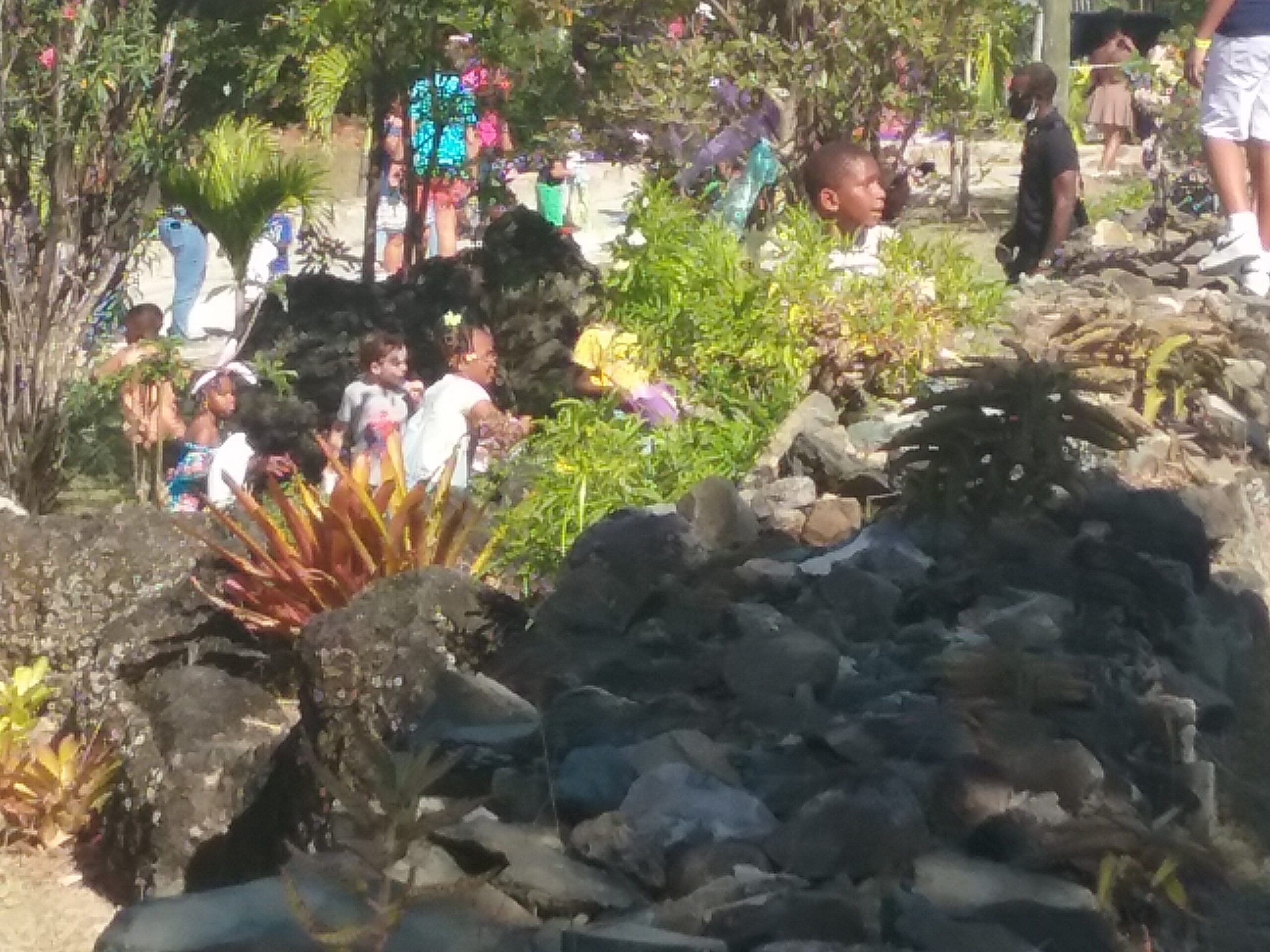 All those who joined the event enjoyed mild spring sunshine and gentle breezes flowing in from Cruz Bay Harbor. Minutes after visitors streamed through the Battery gate, the Easter egg hunt was on. Bag- and basket-toting youth scoured the property, collecting eggs and prizes as they went.
A mini-parade, games, prizes and face painting kept holiday spirits high throughout the afternoon.
[adrotate group="6"]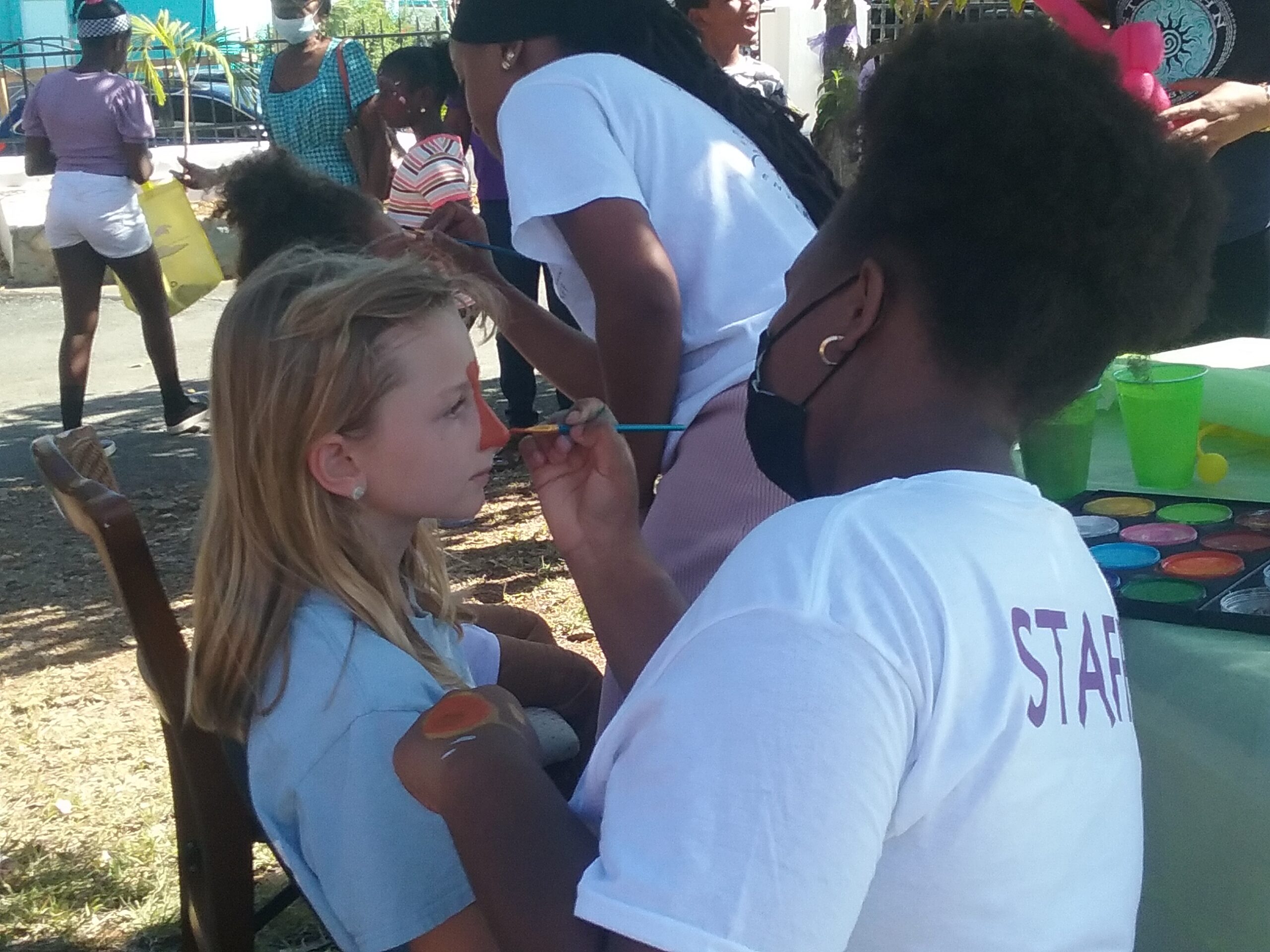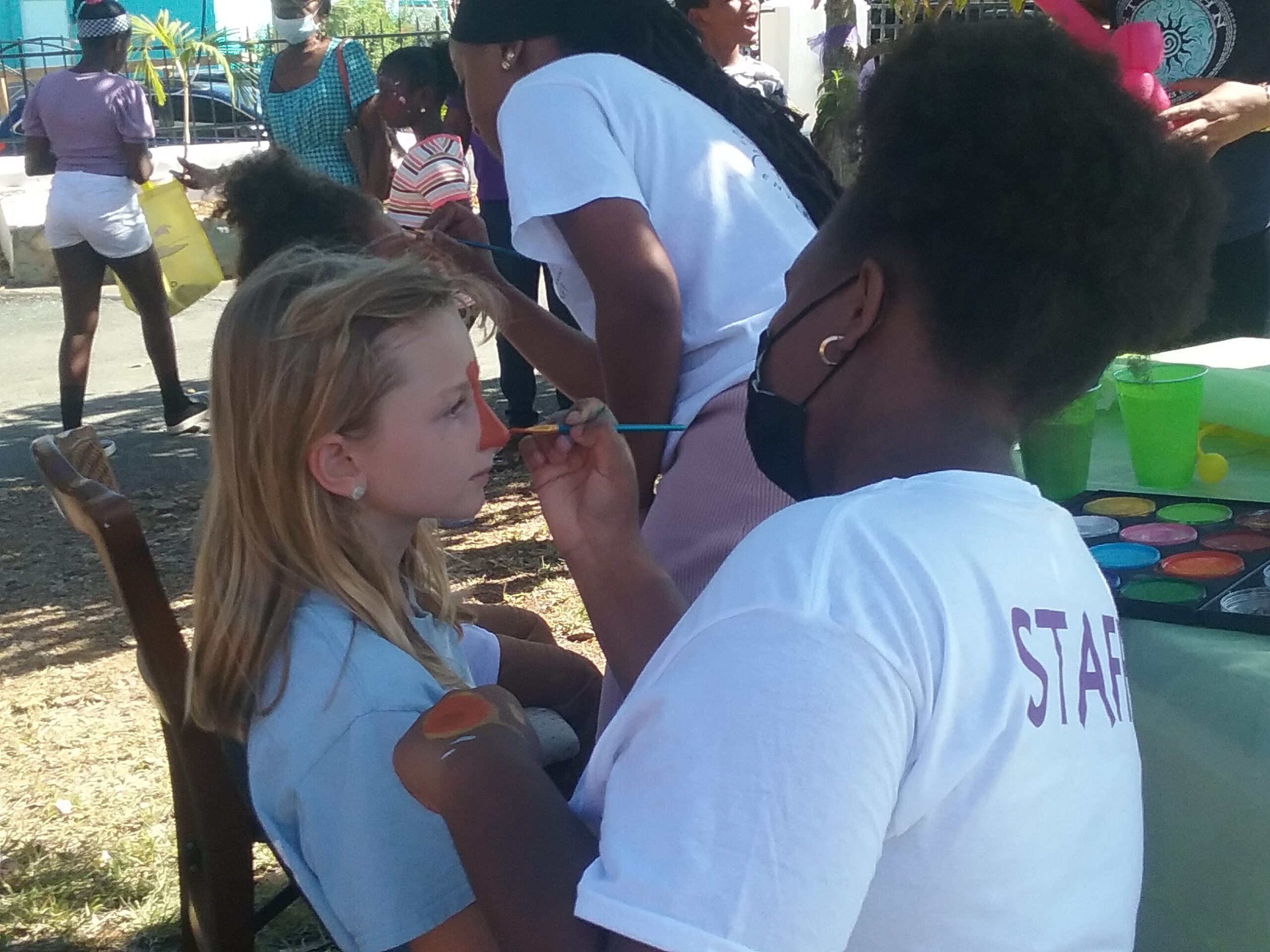 Sunday's fete on St. John was the first of four scheduled events hosted by Bryan, territory-wide. On St. Croix, the Easter Egg Hunt will be at 2 p.m. on Thursday, April 14 at the Rudolph Schulterbrandt Agriculture Fairgrounds. On St. Thomas, on Saturday, April 16, toddlers are invited to an Easter Egg Hunt in the First Lady's Garden from 11 a.m. to 1 p.m. on Government Hill.
Children ages 3 to 13, are invited to enjoy free Carnival rides later that day from 2 to 5 p.m. at the Fort Christian Parking Lot, St. Thomas, compliments of the First Lady.