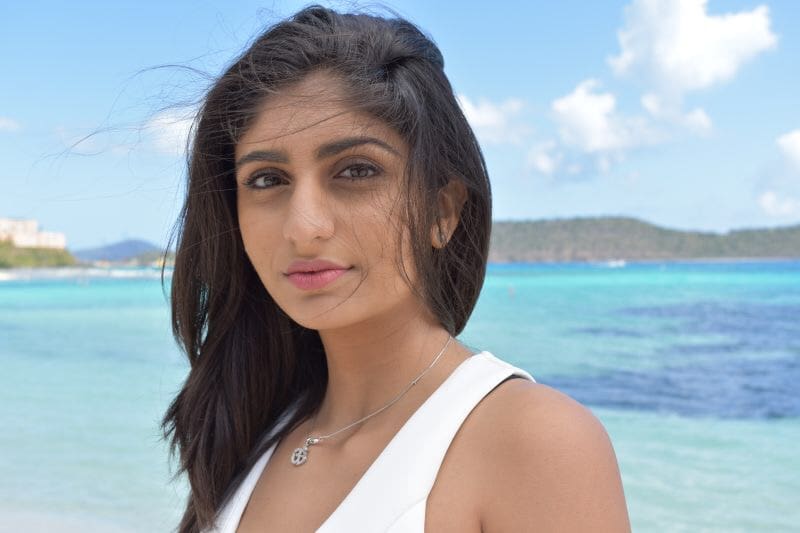 Mansi Totwani flew home to St. Thomas this week, loaded down with awards and accolades she received at Princeton University and anxious to start work and the search for a graduate school where she can earn a medical degree.
Her major was molecular biology, with a certificate in global health and health policy.
Totwani received the W. Sanderson Detwiler 1903 Prize – an award presented to the university's senior who has done the most for the graduating class. The selection is determined by the person's classmates.
She said she was also highly honored to be able to speak at the Asian Pacific Islander Desi American affiliation graduation – a program that highlights diversity at Princeton – and to be invested in the university's Phi Beta Kappa Chapter, a mark that she was among the highest 10 percent of the class academically.
Her success at Princeton is not a surprise to those who knew her during her high school years. She graduated from Antilles School four years ago as a presidential scholar. She was active in athletics and class activities.
Her parents are Ramoo and Sunita Totwani. Her brother, Ronit, is a junior at Antilles.
Totwani said she was drawn to Princeton partly because of its emphasis not only on academics but on community.
"Being from St. Thomas, I really wanted a sense of a small community," she said.
Of course, the numbers were different. The 2018 class at Antilles had 27 students. The 2022 class at Princeton was more like 1,300.
Totwani said she found her first few months at Princeton "a little bit overwhelming" in general. "I got a D on the midterm" and quickly realized that in college, "you can't do everything anymore. … I had to narrow it down."
She got organized. "I had to plan my days," she said. She scheduled her study time, but she didn't eliminate social activity because "it brings me the energy I need" – she just made sure to schedule it too and to stick with the program.
It was a full schedule. She served as class treasurer all four years. That meant she oversaw a budget upwards of $100,000. She also worked with other class officers to plan a wide variety of events, from an artistic painting class to panel discussions on current topics, to guest speakers, including Rochelle Walensky, the director of the Centers for Disease Control and Prevention.
"We got lucky on that one," Totwani said. Someone knew someone who knew someone – it was the power of networking.
She also served as a peer academic advisor, helping younger students maneuver the college system.
For more than two years she volunteered as an emergency medical technician. She started as an observer, going out with the EMT team on calls, while she took the necessary training to become an EMT herself.
"It was an awesome experience," she said. "It really helped confirm that this is what I wanted to do."
It was also eye-opening for her.
"I just noticed a really large disparity" in the health care available to the residents of the "really wealthy college town" as compared with the less affluent people in the outskirts. There was a police escort for the security of the EMTs when they went on calls in the upscale neighborhoods, but not for the poorer ones. The response time was different too.
On one call, a man who was clearly suffering in the cold refused to get into the warm ambulance so the EMTs could make an assessment. A "little bit of tension" was building. It wasn't until Totwani made use of her knowledge of Spanish that it became clear the man was concerned he would be charged money that he didn't have if he stepped into the ambulance.
Such experiences have deepened Totwani's belief that there is a need to reform health policy systems. Part of her wants to do that. But part of her wants to be a traditional physician.
"I really do want to be a doctor because I love seeing patients," she said. It would be difficult to do both, and she knows at some point, she may have to make a choice between the two aspects of a medical career.
For now, she is concentrating on getting into medical school. She said she will probably apply to 20 of them in hopes she can start in 2023.
"I'm taking a year off," she said.
That's a year off from school. But in mid-June, she'll be heading back up to the States to start working in a medical lab at Cornell University.