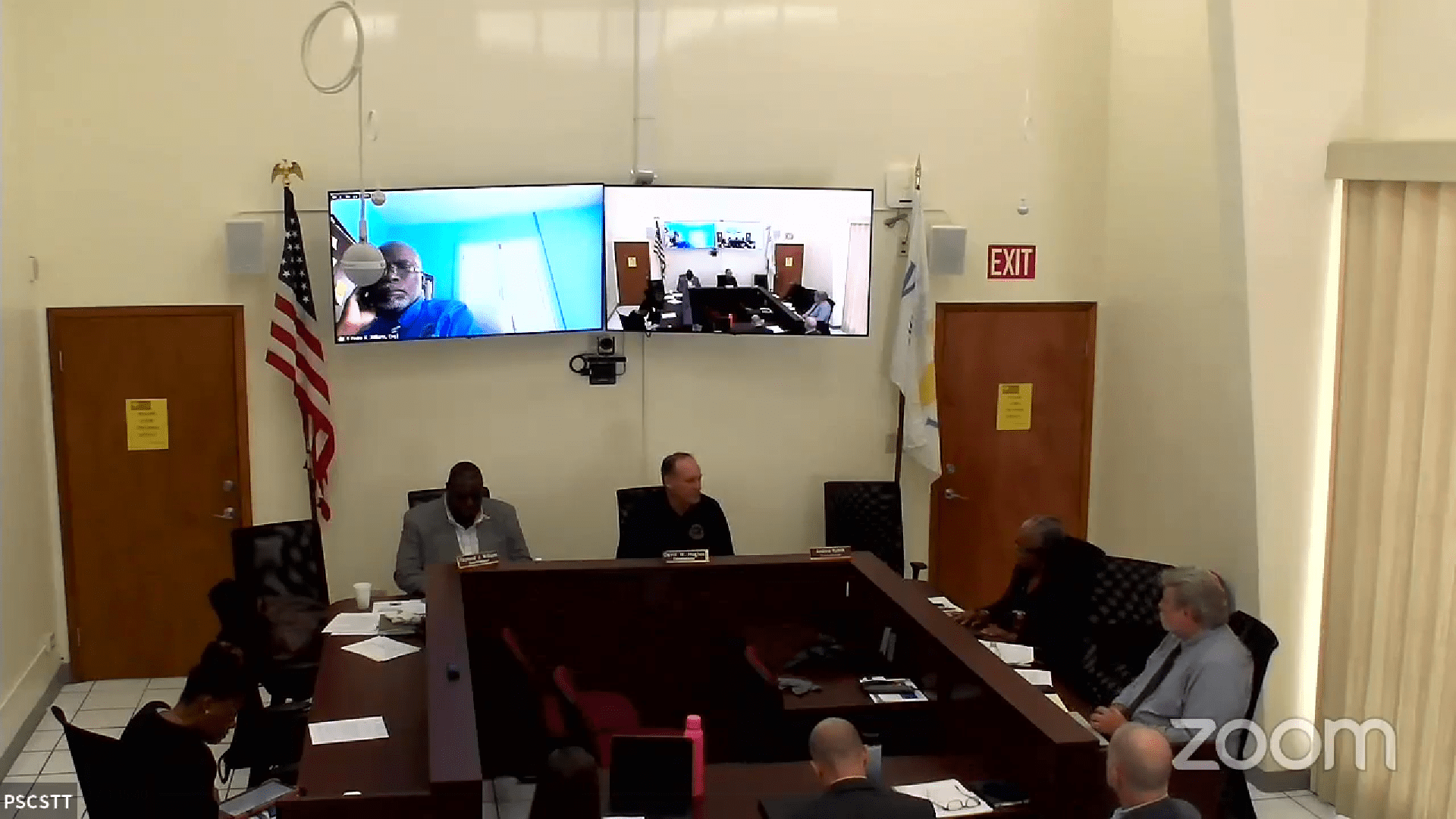 On Tuesday, the Public Services Commission held a regular meeting to discuss several matters pertaining to energy and water, with plans to move forward with renewable energy underway for the territory.
The Water and Power Authority plans to institute 20-megawatt solar projects on St. Thomas and St. Croix, and an 18-megawatt solar project on St. John to accommodate approximately 15 percent of the territory's annual electricity consumption. According to the PSC, Advance Power, the entity that is in a power purchase agreement with WAPA for the wind project, will be in the territory next week doing site work.
WAPA CEO Andrew Smith spoke of the solicitation process and how agreement terms came to be for the projects.
"In solicitation there was a price discovery," said Smith. "We had cost escalation, whereby some of the proposals … we would be getting renewable energy at a price equal to or higher than what we generate fossil for today. That is not a good outcome for the territory."
After negotiation, fixed-price contracts were developed for 25 years for wind and solar power. For solar contracts, there is a fixed price of 10.9 cents for 25 years. Today, at the most efficient rate, Smith said electricity is generated at 13 cents per kilowatt hour. With the anticipated renewable energy resources, Smith said the territory will be "well under our cost of efficient generation."
PSC Board Chairman David Hughes took time to address the public with respect to the power purchase agreements for wind and solar power.
"I get really tired of reading, frankly in Consortium, of ignorant comments of 'Oh my God, WAPA is never going to be able to maintain a wind turbine,'" said Hughes. "I want to be very clear about what a power purchase agreement is. Our purchase agreement is a facility owned by a private third party. It is paid for entirely by a private third party. It's an investment that someone's making in our community, a substantial investment. They're making that completely at risk. There is no guarantee of anything other than payment for the power if and when it is produced. There is no maintenance obligation on part of the utility to maintain this facility. WAPA is not really involved in this at all other than to provide interconnection and a mechanism for payment for the power if it's delivered."
He went on to add that WAPA will buy the generated power and ratepayers will reimburse WAPA for the power.
Members Pedro Williams, Andrew Rodney, Raymond Williams, and David Hughes were present and voted to approve the power purchase agreements.