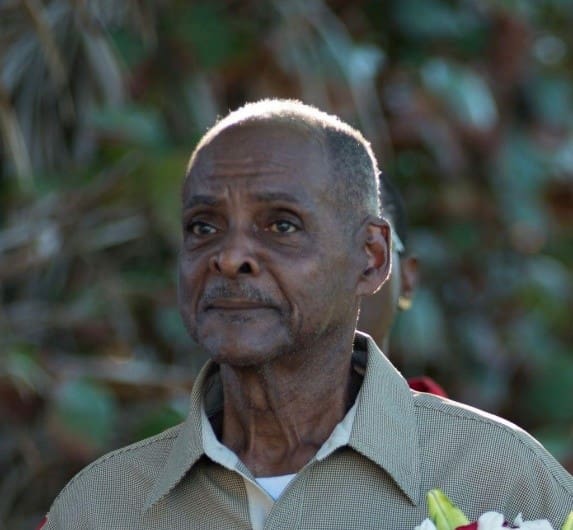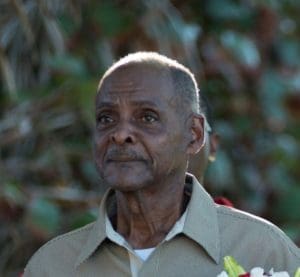 Rafael Austin Johnson died on Aug. 2. He was 79 years old.
He was preceded in death by his parents: Elaine Baumann and Walter Johnson; sons: Walter and Carl Johnson; grandson Raheem Johnson; sister, Emelda Jackson; brothers: Roland, Warren Johnson and Edsil Wilson; aunts: Esther Baumann, Agnes Holdipp and Beryl Baumann Adams; and uncles: William Johnson and Harold Johnson.
Rafael Johnson leaves behind a big loving family, including his wife, Gweneth Johnson; daughters: Phyllis Johnson, Luci Johnson-Ferdinand, Fay Johnson, Sandra Johnson, Raphaelia Johnson-Phillips, Macouba Johnson and Marlene Johnson; sons: Tyrone Johnson Sr., Brian Johnson, Raphael Johnson Jr., Rawl Johnson and Ralph Johnson; sons-in-law: Leo Ferdinand and Joseph Phillips; brother, Elroy Harrison; and sister, Unita Georges.
He is survived by grandchildren: Tyler, Dana and CJ Johnson, Matthew, Omar and Kaleb Johnson, Latoya, Shinique and Melissa Huggins, Craig Johnson and Samantha Cave, Miracle Broderick, Tamarley Pogson, Raphael Johnson III, Rahkeem Johnson, Da'Jah Armstrong, Terrance Christopher Jr., Crystal Jeffrey, Shaquon Johnson, Da'Nequa and De'Jahni Jarvis, Makeel Honore, Terrell, Samory and Tyrone Johnson Jr., Jafari, Jahsai and Jazarel Johnson, and Taiyra Melon.
He is also survived by great-grandchildren: O'mani Lewis, Khalissa and Khaneem Daly, Kyvan Taylor, MaJai and Malik Joseph Jr., Makayla Johnson, Demajahnea, Layla, Deonna, Tyren, Caiden, Neveah, Traie, Rachel, Amirah, Joshua and Raheem Johnson Jr., Josiah and Jazion Johnson, Emerlise Johnson, Kimora Jeffrey, Jadora Burke and Savannah Fredericks; and nieces: Rhea, Renee, Rhonda, Renise, Rhisa Johnson, Elise Georges, Tiffany Gaskill, Lucy Jackson, Monifa Bastian and Shermaine Harrison.
Other survivors include nephews: Rodell, Rodney and Randall Johnson, Gerard and Leo Jackson, and Cleon, Jermaine and Ameen Harrison; special goddaughter, Melissa Abramson; close family and friends: Lindsay Finch, Lawrence Encarnacion, Linda Phillip-Prentice, Christelin Johnson, Elvina Derrick, Diane Ventura, Ivy Ash,, Lloyd Joseph, Kathleen Tonge Family, Brenda Ferdinand Family, Adelita Frett Family, Johnson Family, Baumann Family, Adams Family, Edney Family, Benjamin Family, Christian and James Family, the Trinity Wesleyan Holiness Family, the Virgin Island Police Department Family, the Work and Rest Family, The Horsemen's Association; as well as other relatives and friends too numerous to mention.
A public viewing will be held from 5-7 p.m., Thursday, Sept. 9, at James Memorial Funeral Home Chapel.
The funeral service will be held at 9:30 a.m., Friday, Sept. 10, at Kingshill Cemetery.  Interment will be at Kingshill Cemetery.
Due to the COVID-19 pandemic and public health regulations, all attendees must wear a mask and adhere to social distancing guidelines.