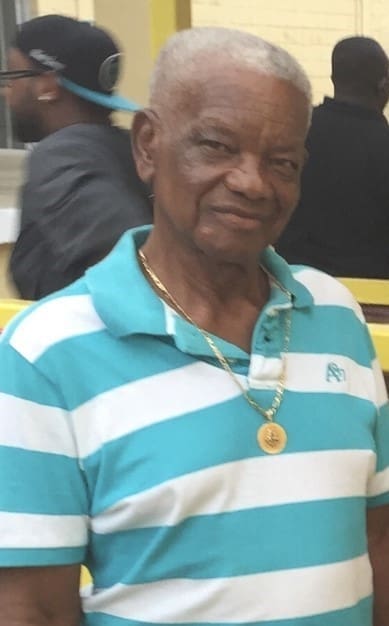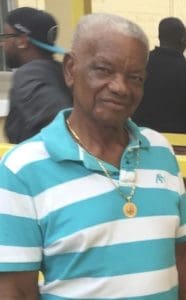 Raphael S. Plaskett, also known as "Bucky," of La Grange died on July 23. He was 76 years old.
He was preceded in death by his mother, Mary Larcus; father, Verne Plaskett; sister, Euladine Plaskett; brothers: Elmo Plaskett Sr., Lawrence Plaskett and Reginald Plaskett.
He is survived by his daughter, Kathleen Plaskett; stepdaughter, Debra Anduze; adopted son, Dane Maduro Sr.; stepson, Alan Anduze; grandson, Dré Maduro; and sisters: Seline Plaskett (N.Y.), Marcelline Plaskett-Joseph (Fla.), Alma Plaskett Christensen (St. Croix), Laverne Plaskett-Roberts (St. John), Maxine Plaskett (St. John), Marcia Plaskett-Dalmida (Wash.), Janine Plaskett-Fleming (St. Thomas), Germaine Plaskett (St. Thomas) and Julene Plaskett (Atlanta).
He is also survived by brothers: Terrance Plaskett (St. Thomas) and Livinski Plaskett (N.Y.); special friends: Mrs. Olivia Henry and family, Department of Agriculture family (past and present), Warren Allick, Francisco Davila, Lloyd O'Bryan, Wayne Payne and Victor McBean; cousins and other relatives: the Plaskett family, Richards family, Clarke family, Abramson family and Brotus family; as well as other relatives and friends too numerous to mention.
A viewing for family and friends will take place from 3-5 p.m., Monday, Aug. 9, at James Memorial Funeral Home.
Tributes will take place at 10 a.m. followed by a funeral service at 10:30 a.m., Tuesday, Aug. 10, at St. Patrick's Catholic Church. Interment will follow at Frederiksted Cemetery.