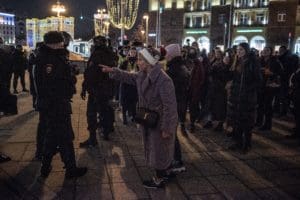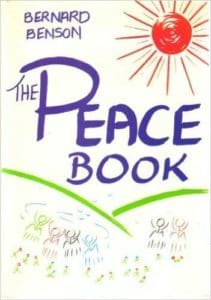 In summer 1989, going into his senior year of high school, my older son was privileged to travel to Ukraine to participate in a unique musical production called The Peace Child Play.
Peace Child, first performed in the Royal Albert Hall around 1981 or '82, was the brainchild of an Englishman by the name of David Woollcomb, a playwright for the British Broadcasting Corporation in London. It was based upon a children's book by Bernard Benson, called "The Peace Book."
Jason first performed in the play's New York State debut in Rochester in 1987.
Peace Child Musical in its original form was the story of two children of diplomats: one a Russian the other an American who come together in a plea – in fact, a demand – to their parents for peace. The way the movement was designed provided for each cast or group to have a loose script that they could reconstruct for themselves following the general storyline.
Communities across the globe including Rochester came to believe in this youth-based production as a means of sending a message "from the mouths of babes." So, when the Rochester organization decided they wanted to take the play to the Soviet Union in the summer of 1989, Jason was determined to go. We easily raised the $2,700 required to participate by asking 100 people for $27. Needless to say, many gave more than that which we donated. So, armed only with a dozen or so cassette tapes of American Rock and Roll artists singing a message of peace, that we had made for the Russian children he was about to meet, and dragging a huge make-shift roller suitcase retro-fit with the wheels from his skates, which fell apart in the Moscow subway, my son left for Russia.
After spending a few days in the Soviet capital, the group traveled to the Ukraine where they spent the summer working and performing for thousands of people across the then-Soviet republic alongside their Ukrainian counterparts.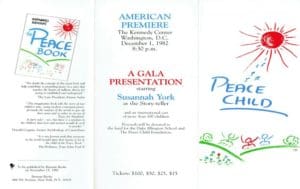 The reason that I have titled this "Movements Matter" is that on November 9, 1989, just a few months after the Peace Children met in Lviv and sang their Peace plea to audiences across the Ukraine, the Berlin Wall came down. It is hard to imagine the seven or eight years the Peace Child movement had been growing didn't have something to do with it. I personally believe the ripple effect is real.
What's happening before our very eyes on social media and television, unlike anything since the Vietnam War, is proof positive for me that a few determined human beings can change a course that seems much bigger than they. The Ukrainians have determinedly taken up arms and art and faith to beat back the maniac who would kill everything and everyone in his path for some nanosecond of perceived power. This, on a planet where every living thing ends in the same way.
Jason wonders daily if his comrades from the Ukraine are among the protesters, the fighters and the Tik-Tok artists who refuse to be cowed by these threats and bombs and missiles.
Last week when this whole horrific nightmare began, I turned to the artists that I grew up with. I put on Sting's album "Dream of the Blue Turtle" specifically to listen to one of the cuts on it, "Russians," which I always thought was titled, "I Hope the Russians Love Their Children Too."
This morning, when scanning the New York Times, I came across a photograph of a Russian mother in Moscow protesting Putin's invasion. She is wagging her finger in the face of an armed Russian soldier, while dozens of women and men watch, snapping photos and recording live videos.
When during the Cold War I sent my teenage son off to be part of the Peace Child experiment, there were no cell phones, no internet, just faith that if we did the right thing for the planet and for the people of this planet – if nothing else – it could keep hope alive for us.
To put it mildly, what is happening in the Ukraine is surreal for someone my age. We already did this!
But the reality is that as long as there are insane, power-hungry men in the world willing to kill everything in their path in order to feed their addiction for more it will be up to us individually and collectively to beat them back. In my 72 years, I have never seen a better example of what that looks like. Ordinary citizens taking up arms, people traveling across the globe to join them, and even some of the superpowers willing, to say "no" to the bullies.
It is gut wrenching to think of the sons who are dying and the mothers who are grieving in order to set this example for the future of the world. Just when I was feeling hopeless, good people have risen up to defend their home, their planet, their children. And it's being live-streamed as a playbook for all those across the planet willing to take up arms – literally and figuratively – against the greed and madness that threatens deadly consequences every single day that we waste as onlookers.
This is a movement of historic proportions. It might just save us.
"We share the same biology
Regardless of ideology
And what might save us, me and you
Is that the Russians love their children too."
– Sting 1985