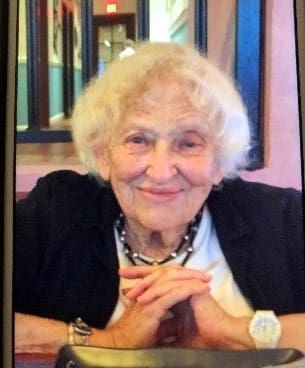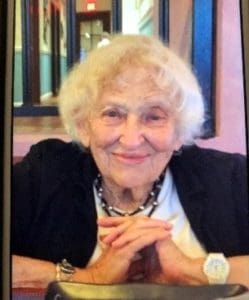 Anne Proctor Powell Mathews, 89, of Wall Township, N.J., died at home on Tuesday, Nov. 30, 2021. She was born on July 17, 1932, in Akron, Ohio, the solo child of the late Marguerite Bryant Shannon Powell and the late Charles Skrine Powell Jr., formerly of Morristown, N.J, and St. Croix, U.S.V.I. She was the recent widow (July 2021) of the late Richard Arnon Mathews after 67 years of marriage.
Anne was educated at Beard School in Orange, N.J., and was graduated by Smith College with a B.A. in history.
After her 1954 marriage with brief stops in Ithaca, N.Y.; Shaftesbury, England, and New York, Anne lived in Ridgewood, N.J., for 31 years; Avon-By-The-Sea, N.J., for 22 years and Wall Township for 6 years. She wintered with her husband on St. Croix, the U.S. Virgin Islands for 25 years. During her years in Bergen County, Anne was active in the College Club, the Smith Club, the Upper Ridgewood Tennis Club and the TicToc organization that introduced live performances to school children.
Anne was predeceased by her husband, Richard Mathews; and their son, Charles Powell Mathews (Wendy Graham).
Anne is survived by her children: Dr. Gustave Xavier Mathews III (Judith Washer) and Julia Mathews Meneghin (Brian Meneghin); eight grandchildren: James Mathews, William Mathews (Emily Williams), Hillary Mathews Warren (Adam Warren), Charles Meneghin, Susanna Mathews, Elizabeth Meneghin, Charlotte Mathews and Charles Graham Mathews; three great-grandchildren: Elliot Mathews, Eleanor Warren and Harrison Warren — all cherished.
A Memorial Service will be held in July 2022 at St. John's Episcopal Church, Avon-by-the-Sea, N.J., followed by interment alongside her husband at Brigadier General William C. Doyle Veterans Memorial Cemetery.