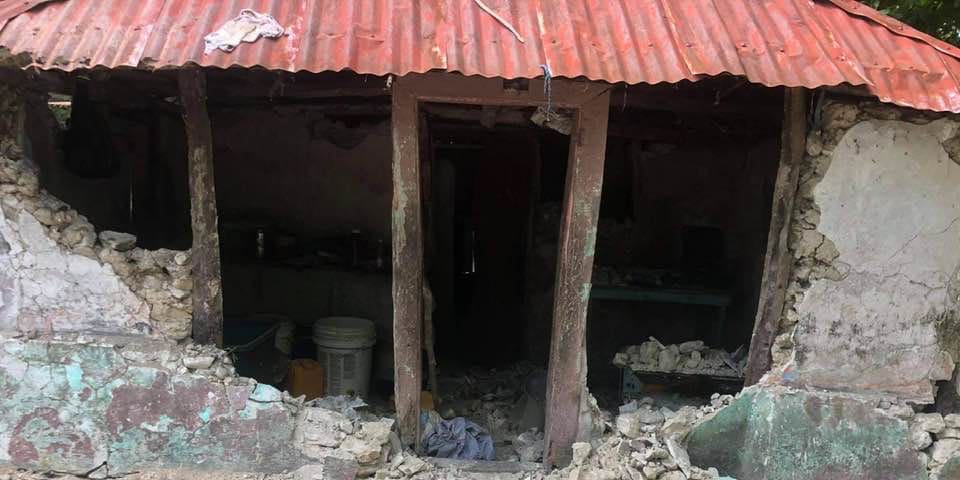 Rotary International, Sail Aid and World Central Kitchen, organizations well known in the U.S. Virgin Islands and throughout the region, are calling for cash and volunteers to support relief efforts for the residents of western Haiti who were struck Saturday by a 7.2 force earthquake.
They join organizations from Chile and Columbia as well as the U.S. rushing to the aid of Jeremie and Les Cayes, two cities among the hardest hit by Saturday's temblor, as the toll of deaths and injuries continues to rise. As of Tuesday morning more than 1,400 people were known to be dead and almost 7,000 injured. Unknown numbers are missing, according to a Tuesday morning BBC report.
"The food situation is very fickle," reported Exere Jean Dieunest, who directs a local community center on Île-à-Vache off the coast of Les Cayes. "I was in Les Cayes to buy food yesterday for people and many of the depots were closed."
Food purchases are normally made at distribution centers stocked in bulk with the Haitian essentials of beans, flour, oil and rice.
"I will try again tomorrow," said the community center director, who was sheltering at home from the winds and rains of Tropical Storm Grace.
Founded by a frequent V.I. charter captain, Sequoia Sun, Sail Aid International has joined other organizations in sending cash to Dieunest and other trusted contacts as the most direct way to get aid to residents in need. Even as the storm lashes Les Cayes, about 5,000 people remain in the streets, afraid to return to their homes, or what's left of them, Dieunest said.
"Almost everyone is living in the streets under tents, tarps and umbrellas because of after-shocks, some as strong as the earthquake itself, damaging some buildings even more," said Sun, who captains charters in New England and the USVI and stops in Haiti every fall and winter, delivering aid and volunteering on community projects.
Video: This was the scene in Les Cayes Monday night as Tropical Storm Grace began to pelt rain on people in the streets. (Video by VOA Kreyol)

A St. Thomas activist born in Haiti, May Leader is also deeply concerned that relief funds reach the people who need them. After the 2010 earthquake, Leader raised $400,000 and donated it to the Red Cross.
"I know for a fact that the Haitian community didn't receive it," said Leader, who this time is putting monies raised directly into the Les Cayes community where she has former classmates and friends she can trust, she said.
With close to $2,000 raised toward a goal of $50,000, Leader's GoFundMe campaign will use its donations to provide a year's tuition for children who lost their parents so they can attend school. Haiti has no free public education system as the U.S. does, so schooling is often interrupted or discontinued when families can't afford to pay.
"Our main concern is getting cash so that anything available in Haiti can be purchased and made available immediately, and provide an extra influx of cash into the economy," Haresh Ramchandani, a past Rotary district governor, agreed with Leader and Sun.
With 22 clubs in Haiti and 50 clubs for young adults ages 18 to 30, Rotary International has a well-oiled organization and a local network ready to assist the earthquake victims.
Rotary is not a first responder, Ramchandani emphasized.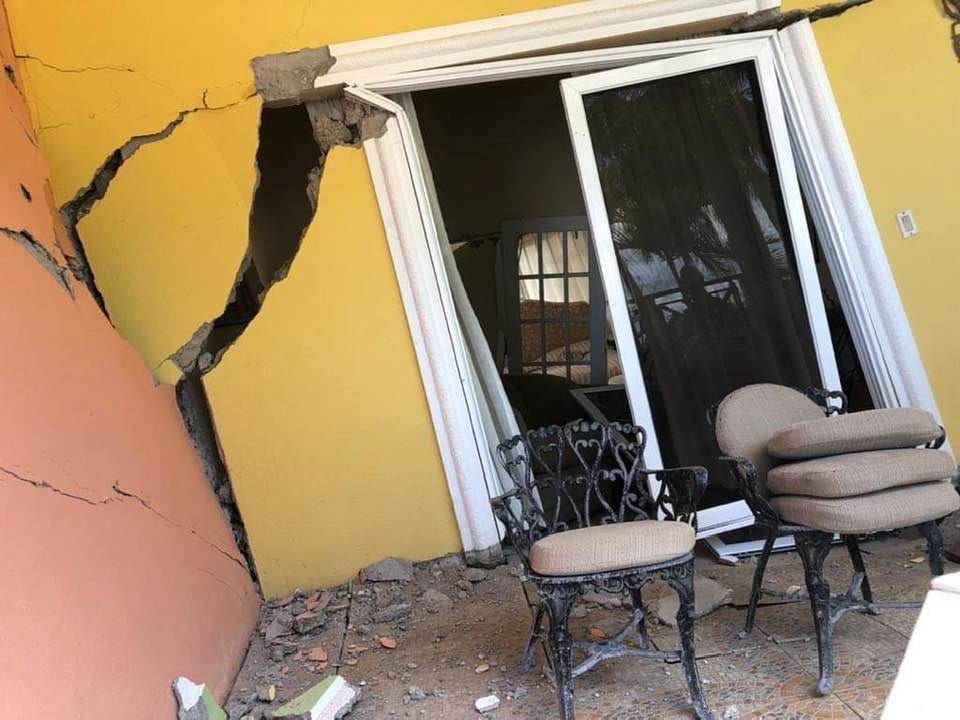 "We will be there long after the earthquake, rebuilding the schools, hospitals and other infrastructure. But for those who want to do something now, Rotary has boots on the ground, including Les Cayes, who are in touch with local needs."
Like Leader, Rotary took a lesson from the international aid fiasco of Haiti's 2010 earthquake to avoid flooding the country with products from the outside. In that disaster, shipments of free rice by a well-intentioned USAID flooded the local market and put Haitian rice growers out of business. Clothing, too, is better purchased in the country rather than dropped on it from outside because many Haitians make a living selling it.
"Let us not kill the local economy. Let us give the business to the local economy if we can," Ramchandani said.
Working with the country's Department of Civil Protection, Rotary is collaborating with other relief groups to assure efforts aren't duplicated. When funds are received, Rotarians on the ground use the monies to source locally if possible, getting three quotes and enlisting sources closest to where the need exists.
Video: World Central Kitchen's Sam Bloch surveys the scene outside Les Cayes, Haiti, on Tuesday, while another WCK team in Jeremie distributes meals cooked by the WCK culinary kitchen in Port-au-Prince to get food to earthquake victims before Tropical Storm Grace hits. (Video by World Central Kitchen)
"We have met with local authorities and put together a way to remove the red tape so it's cleared and distributed quickly and accountably. The expenditures are documented with photographs showing the community that's received the aid," Ramchandani said.
Dr. Roberto Lagere, a former governor of Rotary District 7020 – which includes the V.I. and islands throughout the Caribbean – returned to Les Cayes on Sunday to ready his clinic to provide medical services. Unlike prior disasters when medical support poured into the country, with the medical issues now being experienced in U.S. states and territories, "There is definitely a shortage all over, not just in Haiti," Ramchandani said.
"I don't know any place in the country that has a nurse to spare. We are in a dire situation in the country and the Virgin Islands," Pafford Medical Services Chief Operating Officer Clay Hobbes said.
Pafford, which staffs V.I. hospitals with registered nurses, is now offering $20,000 a month inclusive of expenses to traveling nurses willing to help the territory through the current COVID crisis. His competitors on the mainland, however, are offing $45,000 to $60,000 a month in salary alone, he said.
Medical shortages were top of mind Tuesday morning in southeast Haiti where Hispañola Health Partners supports a 7 x 24 health center and mobile clinics serving Haiti's poorest and most remote region. Unscathed by the earthquake, the nonprofit's medical team and board are scrambling to see if they can offer assistance to their western neighbors without stinting their own community.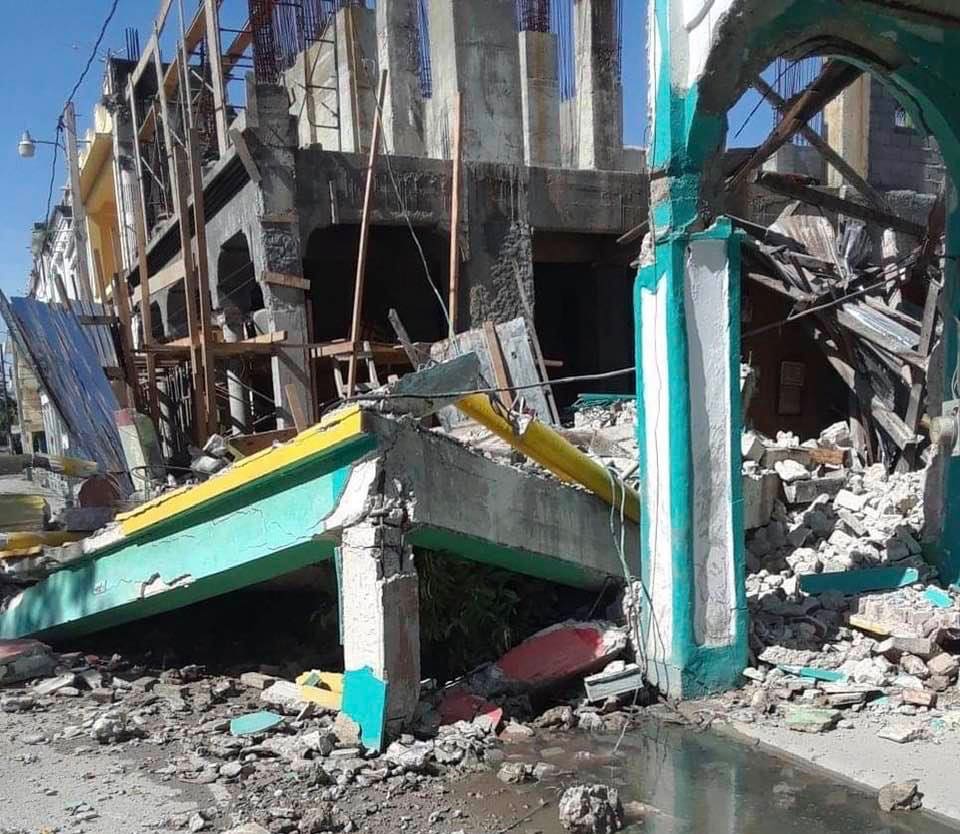 The plan taking shape would provide hygiene and food kits to the Cayes and surrounding area through Dr. Civil, a resident who lost her home in Saturday's quake, according to HHP primary care physician Dr. Daniel Antoine.
Antoine proposed to offer his own services and those of HHP midwife Ruth Lafleur to the birth center of Torbeck in Les Cayes, where 15 staff have gone missing.
"We can give our support in consultation for two weeks while another doctor covers the clinic," Antoine reported to HHP board members by email. Former HHP medical director Dr. Roberto Peigne is also on the ground developing a list of supplies needed by Dr. Pierre James, his colleague at Immaculate Hospital of Conception in Les Cayes.
The HHP board is scheduled to meet Wednesday to discuss the plan.
World Central Kitchen, well known to Virgin Islanders after it became involved in relief efforts after the 2017 twin hurricanes, Irma and Maria, was founded by celebrity chef José Andrés in Haiti after the devastating 2010 earthquake. It has jump-started a relief operation using its culinary school kitchen in Port-au-Prince to get meals distributed to the western region even as the storm hits.
WCK expanded its Food Producer Network to the USVI in 2020 to support small farms, fisheries and food businesses and reduce an overwhelming dependence on food imports. The nonprofit just announced its fourth round of grants to V.I. food business, which can be used for anything from building a greenhouse to buying a tractor.
Real-time updates on their relief efforts in Jeremie are being posted at @WCKitchen.
Reaching out to relief groups
For information about Sail Aid International or to make a donation through its PayPal link visit sailaidinternational.org.
Donations for earthquake relief through Rotary District 7020 can be made by credit card or PayPal at the organization's Disaster Network of Assistance Rotarian Action Group Inc.
To volunteer or for more information, send email to rotary7020relief@gmail.com.
May Leader's Hope for Haiti campaign, can be found at GoFundMe.