A safari taxi transporting 12 tourists overturned on St. Thomas Wednesday, the V.I. Police Department reported.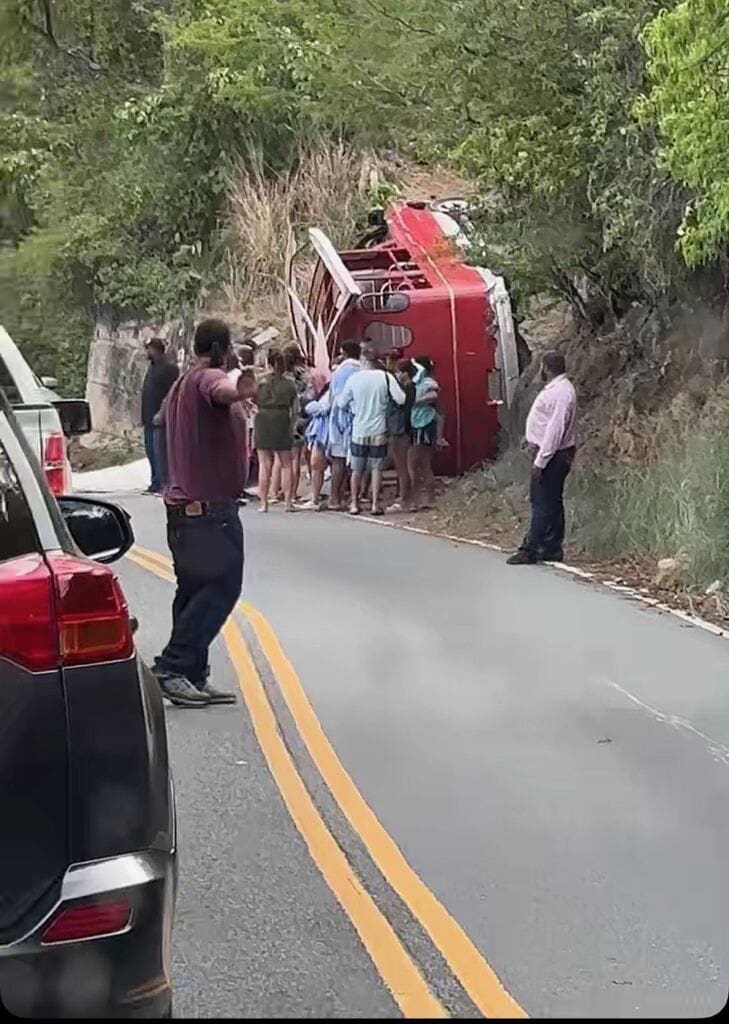 A caller reported to 911 that a safari taxi had overturned on Maude Proudfoot Drive just before the intersection of Valdemar Hill Senior Drive. The safari was holding 12 passengers, according to the police report.
All 12 passengers were evacuated and no major injuries were reported. One woman was transported to the Schneider Medical Hospital via ambulance for medical treatment, the police report stated,
Fire, EMS, and PD were on scene. Currently, traffic is being re-diverted to the area of Mafolie Hotel, the report stated.
This case is still active being investigated by the Traffic Investigations Bureau, police say.