St. Thomas/St. John Interscholastic Athletic Association held a hybrid basketball coaches meeting on Wednesday, Feb. 16 at the Antilles School Mark C. Marin Center. IAA officers, along with Basketball Commissioner Kenny Todman, announced the Virgin Islands Department of Health's approval of all-vaccinated basketball and volleyball leagues. Basketball will be played first, followed by volleyball.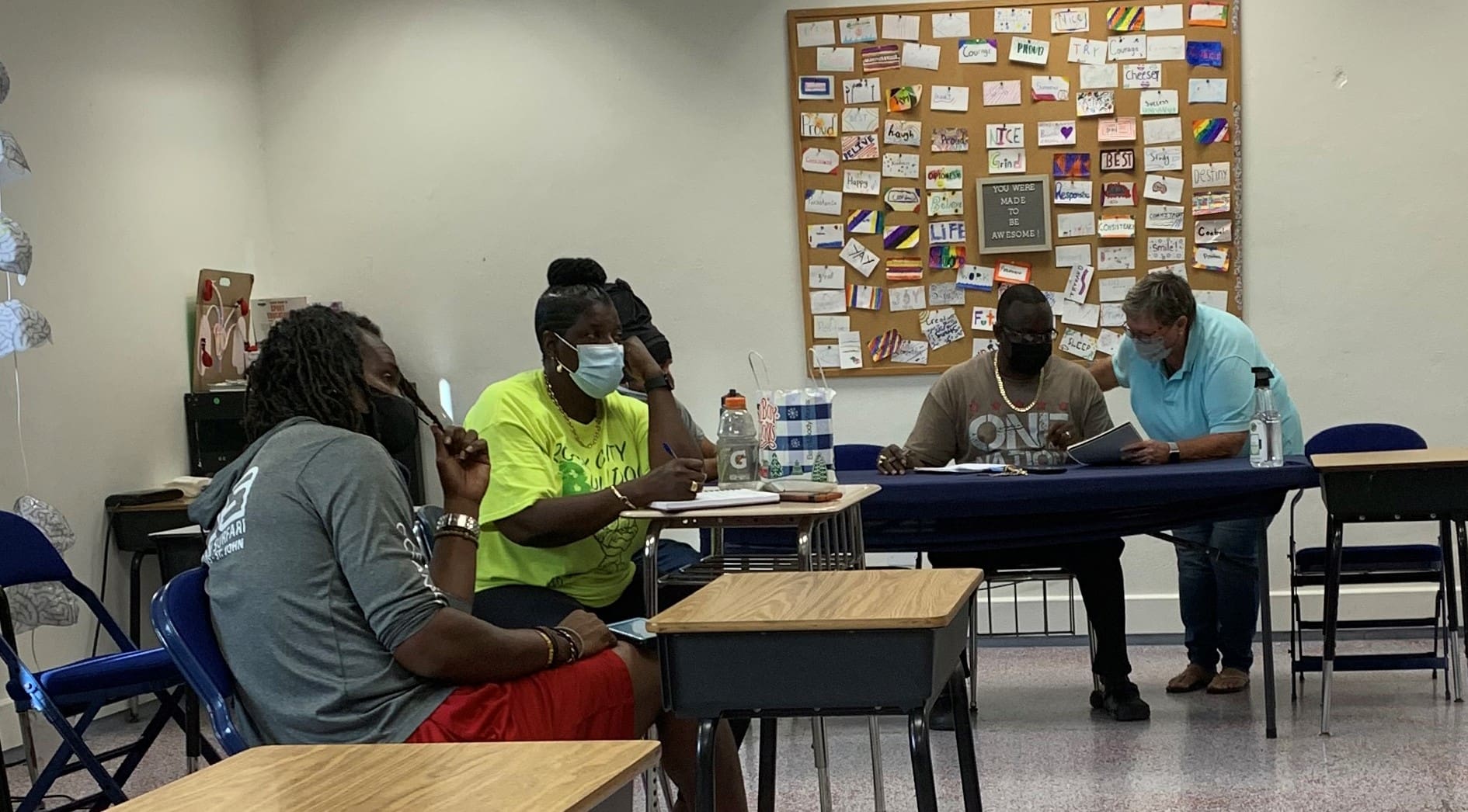 The Department of Education Executive Assistant of the Division of Sports and Athletics Bernalyn Tomeau asked a very relevant question at the meeting: "What about the children who would like to play but are not vaccinated?"
"They cannot play. All teams must submit a copy of the players and coaches vaccination cards with their rosters," replied Todman. "These are the stipulations the Health Department requires of us. We have to follow them, or they can shut us down. None of us wants that to happen. We have to follow these protocols even if we don't agree. We still have to follow them."
IAA Vice President Mark Daniel gave the coaches a brief synopsis of how we arrived at this point. "We met with the IAA leadership of St. Croix and discussed options to include nonvaccinated players. However, the cost of testing and the responsibility to ensure that the tests were administered with fidelity was a challenge," said Daniel. "The Department of Health ended all further discussion of the topic when they made it clear this had to be an all-vaccinated league for it to be approved."
There were ten schools present at the meeting. They will be competing in the traditional Varsity and Junior Varsity Divisions. This year, St. Thomas/St. John IAA has added a new Middle School Division. This would prevent younger seventh- and sixth-graders from competing against ninth- and even 10th-graders.
IAA has grabbed the ball and is racing down the court as they desire to start the league on Monday, Feb. 28. Schools must confirm their participation in the various divisions no later than Wednesday, Feb. 23. Todman will then work his magic to produce a league schedule in a very short period of time.
Despite the short window to prepare, the coaches were very excited to get back on the court and get their student-athletes playing again.