Gifft Hill graduate Emese Nemethe, above at far right back row with her students, is asking for donations for her science class in Malawi, Africa.
St. John Tradewinds News Photos courtesy of Emese Nemeth.
Gifft Hill School alumna Emese Nemeth is currently a Peace Corps volunteer serving in Malawi, Africa.
Nemeth is serving as a science teacher and currently teaches biology, physical science and chemistry in a rural village. She is calling on the St. John community for support.
[adrotate group="6"]
Malawi is one of the poorest countries in the world. Over half the population lives in poverty and there are numerous challenges facing development, such as HIV/AIDS, food insecurity and lack of infrastructure and resources. Malawi is currently facing serious hardships after the El Niño year which did not bring enough rain for the annual harvest.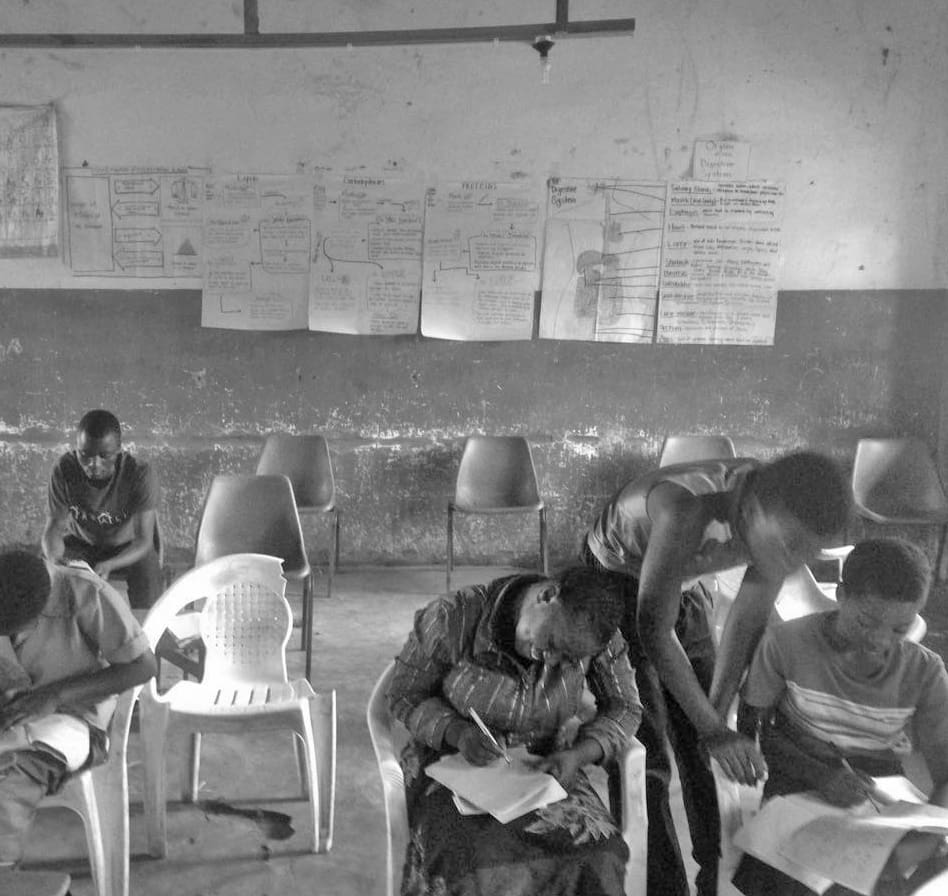 Many students in Nemeth's village bike or walk long distances to school or self-board within the village. These students often have to make decisions whether to buy food or school supplies.
This is where the St. John community can make a difference — by supporting students in Nemeth's classroom by donating school supplies. A friend of Nemeth's will be visiting her in July and is willing to bring these needed school supplies to the students.
Items needed are: pens; pencils; erasers; notebooks (all sizes); scientific calculators (can be bought at drug stores); workbooks for literacy and practicing math skills; geometry kits (rulers, protractors, etc); and flashcards.
These school supplies can be dropped at Connections East before July 15. Once the supplies have reached Nemeth's rural Malawi village, pictures will be posted on the St. John Tradewinds' Facebook page.
As they say in Malawi, tadokoza zikomo kwambiri (we are thankful and thank you very much).