Tonight, the sevenminusseven art gallery's first curated exhibit in nearly two years, showcasing the talents of metal sculptor Mike Walsh in a new show called "Pieces," comes to a close. The exhibit features several steel and aluminum works made within the last 20 years of Walsh's career.
Clay Jones, the owner of sevenminusseven gallery, is excited to show Walsh's work: "I wanted to have a strong opening after our closure during Covid, and Walsh is the real deal." said Jones.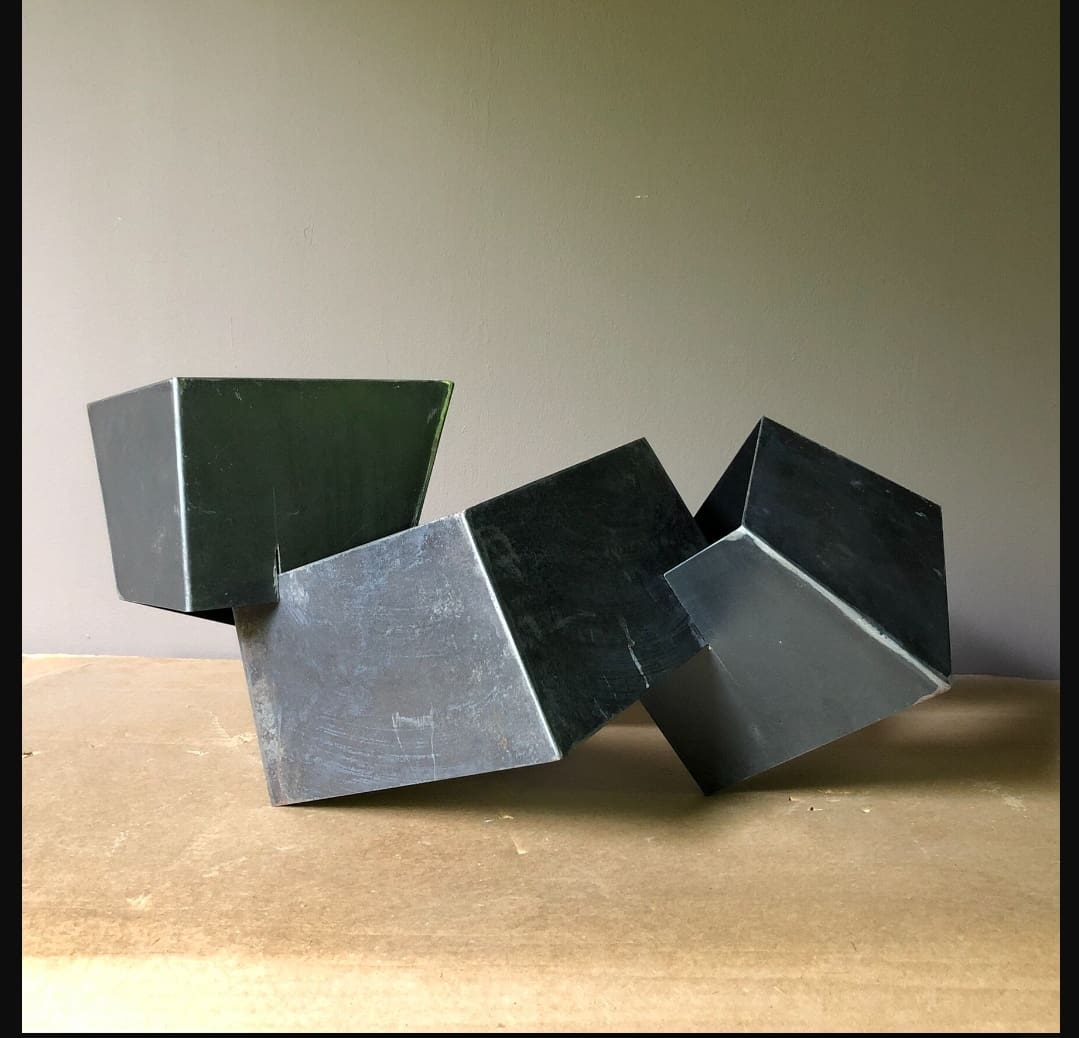 Mike Walsh moved to St Croix in 1976 after earning a Bachelor's in Fine Arts from Creighton University and working in the art communities of New York and Connecticut. He opened a metal fabrication business a few years later, Walsh Metal Works, and would eventually expand this into a viewing space for his bigger projects in an adjoining gallery: Studio Walsh. His work has been viewed in various art spaces in the United States, the Caribbean, and England.
The works currently on display in "Pieces" are a mix of artfully expert curves and jagged abstract shapes with precision corners, a testament to Walsh's experience as a metal craftsman. Mike Walsh welcomes all types to view his work. "You don't have to be an artist to appreciate art," he says. "I want my work to be accessible to people with an eye for artistic merit AND for technical craftsmanship."
Mike Walsh's show "Pieces" comes to a close tonight and runs from 6:00 p.m.-10:00 p.m. at sevenminusseven gallery in Subbase. Light bites and complimentary drinks will be offered.
Brief interviews of the artist and descriptions of his process may be found sevenminusseven's Facebook page or on Instagram.