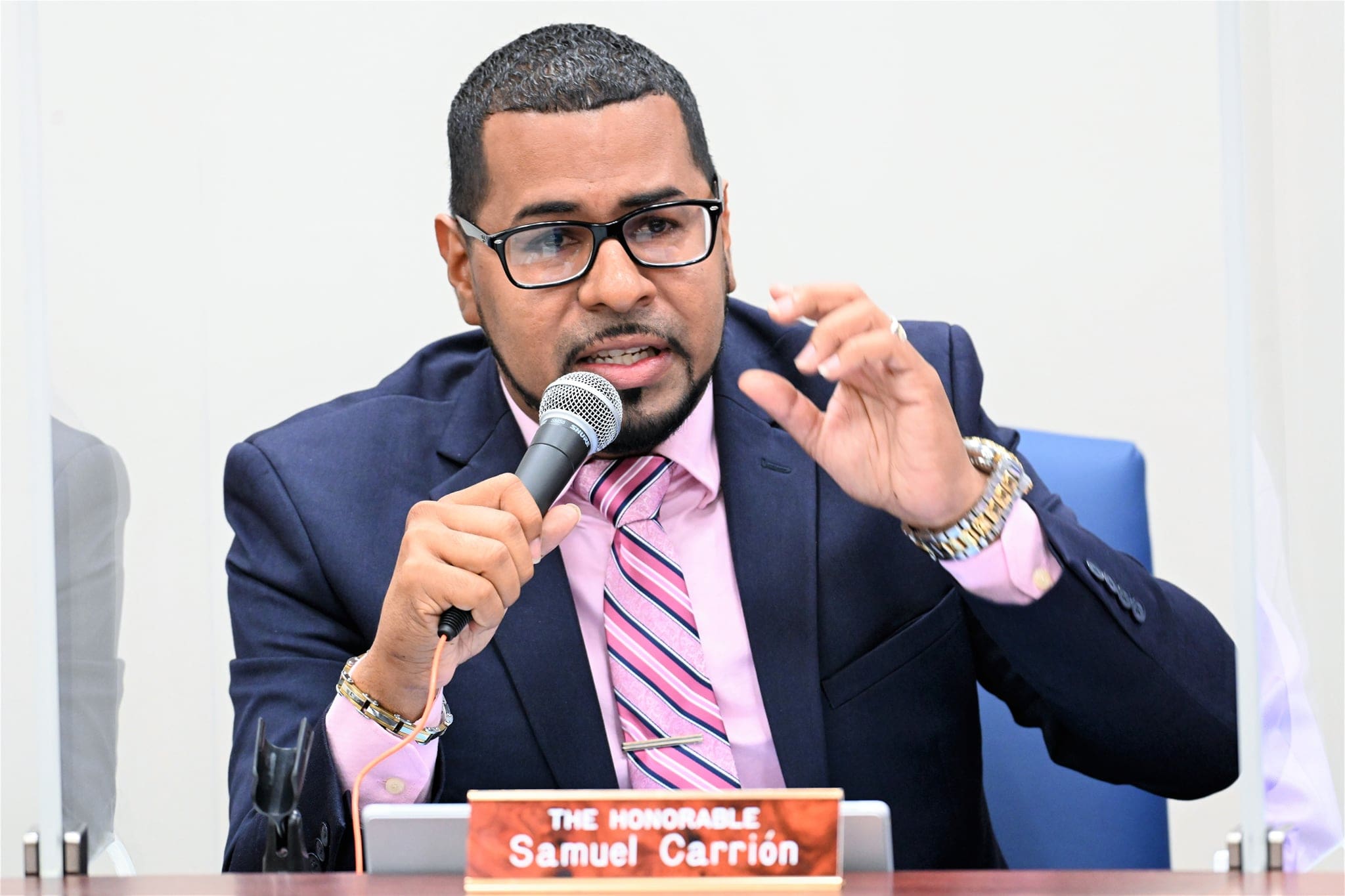 The Senate Committee on Education and Workforce Development met on Tuesday to address concerns regarding bilingual education in the public school system. The committee voted in favor of amending the Virgin Islands code that discusses English development programs.
The proposed bill, sponsored by Sen. Samuel Carrion, addresses hiring personnel and training requirements for educators in the public school system. It also addresses changing the title of the law from Bilingual Education to Bilingual and English Language Development Program to incorporate English as a second language program.
During the hearing, members from the Virgin Islands Department of Education and Board of Education testified to the Senate on behalf of students whose first language is not English. Legislators praised the significance of the testimony and relativity of the bill. However, according to some, the bill must still be adjusted.
"This bill that's before us today is a significant piece of legislation that does require some additional work," said Senate Pres. Donna Frett-Gregory. "I voted yes to move the measure forward because it's a good measure. However, discussion is required."
Senators discussed that the bill accommodates English learners and establishes accountability for academic opportunities for bilingual students, but that some of the measures are a bit daunting for employees in the education system. Dr. Renee Charleswell, VIDOE Deputy Commissioner of Curriculum, said that the proposed bill will include "all education personnel to be trained in the implementation and execution of the bilingual and English language development program." However, according to Sen. Frett-Gregory, that stipulation will "burn our teachers out" and that the current teacher shortage in the territory should be taken into consideration.
According to Sally Camacho, State Director of Bilingual Education, there are 295 English language learning students in St. Croix and 902 in the St. Thomas-St. John district. In St. Croix, Spanish is the major language, and in St. Thomas-St. John, it is Haitian-Creole. She says that because there is a lack of specialized persons to instruct bilingual classes, ESL classes are more feasible, which is a core part of the bill.
"Bilingual education consists of classroom instruction in English with a specialized teacher teaching instruction in both languages," said Camacho. "English as a Second Language is an instructional approach that the teacher now has to be specialized in strategies on how to teach students who come from various backgrounds … but the teacher does not need to know the language."
Sen. Kenneth Gittens said that the DOE has "been challenged in many ways" and inquired about the quality of education English-language learning students are receiving, particularly due to "technology." Acting-Insular Superintendent of the St. Croix district, Ericilda Ottley-Herman, replied that individualized educational plans are provided for each student.
"Our ESL specialists perform their services and meet their [students'] accommodations both in a push in and pull out style, very similar to the students in our special education program," said Ottley-Herman. "With our ESL programs, it's usually done yearly."
After questioning by legislators, the bill was voted upon favorably.
"My legislation seeks to address a very pressing issue relative to the quality of education our non-English speaking students are receiving," said Sen. Carrion. "The bill aims to enhance the 1968 bill act adopted locally in 1972 … After fifty years, these updates to our law are long overdue."
Sen. Genevieve Whitaker, chair of the committee, is a co-sponsor of the bill.
Sens. Donna Frett-Gregory, Kenneth Gittens, Carla Joseph, Milton Potter, Genevieve Whitaker were present. Sens. Janelle Sarauw and Kurt Vialet were absent at voting. Present non-committee members were Sens. Samuel Carrion and Novelle Francis Jr.