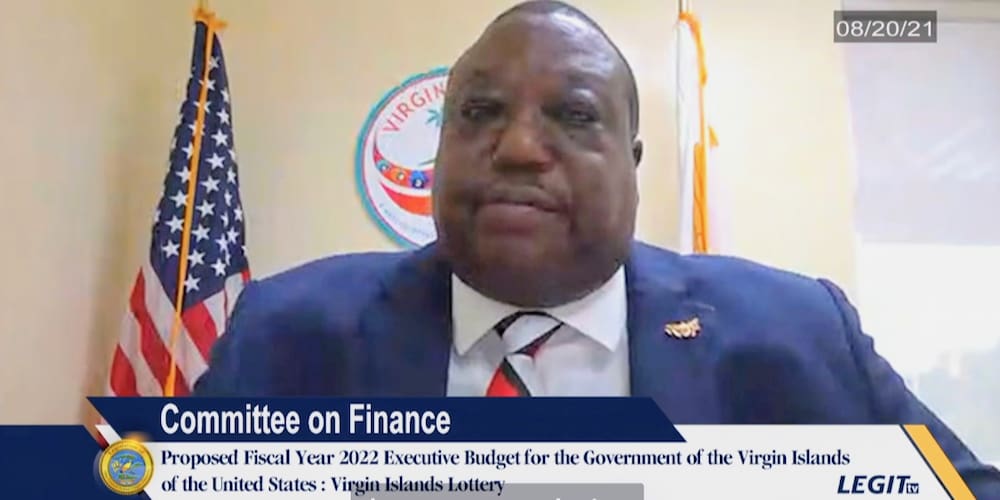 V.I. Lottery Executive Director Raymond Williams told the Senate Finance Committee on Friday that the lottery was taking steps towards enforcement of illegal gaming in the U.S. Virgin Islands, as he had testified a year earlier. Senators were unimpressed with the progress.
"When I appeared before this body last year, we were criticized for not having an acceptable level of enforcement activity or preparedness to go out and address the challenges of illegal gaming in the territory," Williams said. "I committed that we would work at making the division not only active but to eventually make it one of the best post-certified divisions in government. We are well on our way towards that commitment."
But after being pressed by Sen. Janelle Sarauw on the amount collected from fines issued for illegal gaming activities, Williams told senators the lottery has "collected nothing because we haven't engaged in any enforcement activity yet."
Sarauw said the illegal activity has proliferated because of the lack of enforcement, which by statute the entity is required to provide.
"We have bars galore in St. Thomas selling illegal tickets during the time you [Williams] have been the director, and you are trying to tell me you don't have one citation? That not a single person could walk in and issue one citation … Why have we been paying enforcement officers for the last three years then, if they do nothing," Sarauw said.
While senators said the lottery appeared to have done nothing to rectify the long-standing issue, Williams said the lottery has taken actionable steps towards reining in illegal gaming in the territory. He said the lottery has started by hiring Lamarr Jacobs as director of Security and Investigations, and "our enforcement program is now taking shape."
"We are pleased to share that with the support of the Office of the Attorney General our officers received insightful training. This training shared ways to not only to strengthen the current lottery laws but to also utilize additional laws in the criminal code to bring violators to face stiffer penalties," Williams said.
Though the prospect of trained enforcement officers pleased the committee, it didn't diminish the prolonged impacts of a lack of enforcement, which Sen. Kurt Vialet said has trickled into a variety of illegal gaming activities, specifically sports gaming.
"Sports gaming is taking place, and it is illegal," Vialet said, "And we are not collecting any taxes on that. So, whenever the enforcement officers are ready to go out, we need to make sure that it is regulated, and they conform to the laws of the Virgin Islands."
Williams told the committee he understood the need for enforcement and was "actually very passionate about it as well."
"I don't know how many people know in terms of illegal gaming, prostitution, human trafficking, drugs, all of those things are entwined into the same pot of hundreds of millions of dollars that go through this territory … You want to make sure you go to the source of these problems, and that's what Director Jacobs is working on," Williams said, justifying the length of time spent to begin enforcement of illegal gaming.
Sens. Marvin Blyden, Samuel Carrion, Dwayne DeGraff, Kurt Vialet, Donna Frett-Gregory, Javan James Sr., and Janelle Sarauw were present for the hearing. Additional non-committee members also attended the hearing.