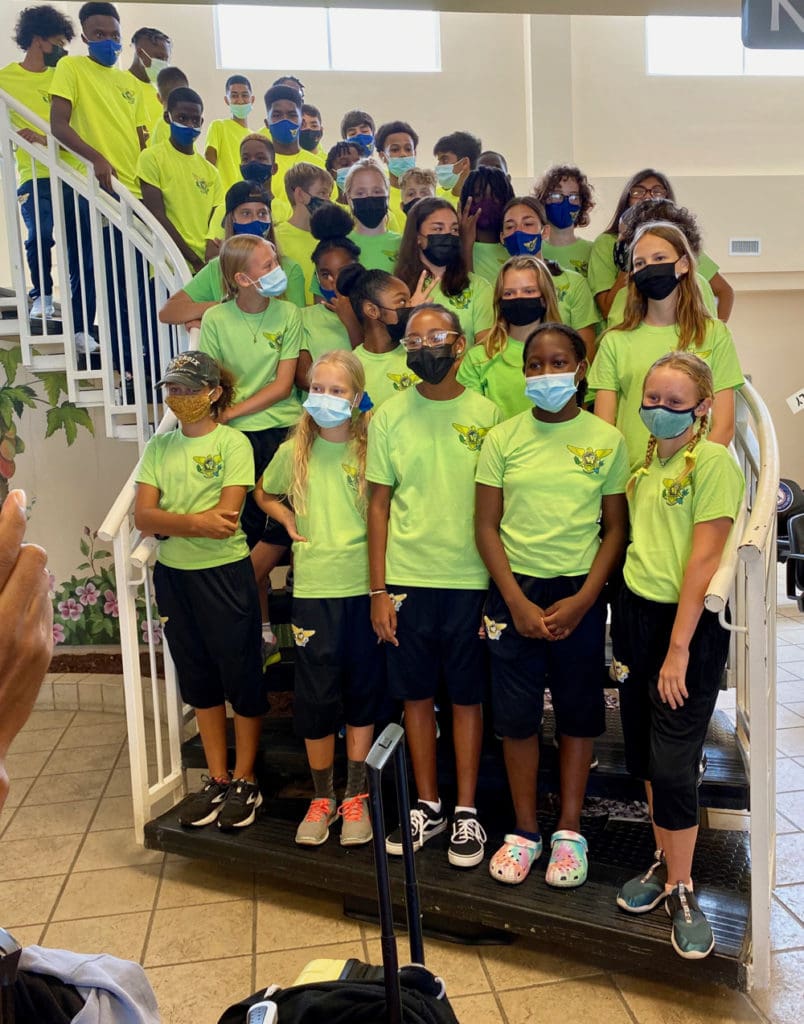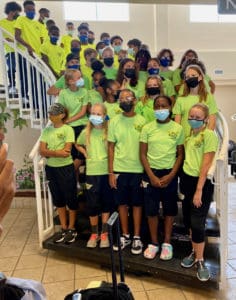 The Henry E. Rohlsen Airport was filled with excitement and smiles Friday afternoon as the USVI Soccer Association boys' and girls' teams prepared to fly to the Dominican Republic to compete in an international soccer tournament hosted by the Caribbean Football Union.
"We are so excited to be participating in an international tournament," girls' team head coach Claudia Lombard said. "The girls' team and the boys' team really have very little opportunities to be playing with these other teams, so to have an opportunity to play Aruba, Curacao, Turks and Caicos, St. Kitts, and other islands is just incredible. The girls have hardly played any games at all so for them this is almost like a dream come true."
The CFU 2020 Boys' and 2021 Girls' U-14 Challenge Series will begin Sunday, Aug. 22, and run through Aug. 29. The USVI Soccer Association boys and girls are two of 23 teams being exposed to the International Soccer Tournament experience.
"It's actually an opportunity to see the skill level of the youths in the Virgin Islands," said the boys' team head coach Felix St. Rose.
The boys' team had planned to play in the 2020 tournament but was unable to due to the COVID-19 pandemic.
Caribbean Football Union President Randolph Harris said, "We are extremely pleased to present our developmental competitions this year. Football is returning in our region and our members are keen to have their youngsters get back on the pitch."
All the players gathered at the airport expressed excitement at being able to represent the Virgin Islands.
"This is a great opportunity to play different soccer teams in the Caribbean," said Jade Browne.
"I feel good about this tournament," Jaeden Joseph said. "I think that we will do well. I think this will be a nice experience, and I hope we can come back with great results."
Other Caribbean teams the USVI Soccer Association boys' and girls' teams will compete against are from Curacao, Dominican Republic, Grenada, Haiti, Jamaica, Puerto Rico, St. Kitts & Nevis, St. Lucia, Aruba, Bonaire, and Turks and Caicos Islands.
More information on the USVI Soccer Association programs is available by calling its office at 340-719-9707 or sending email to usvisoccer@gmail.com.