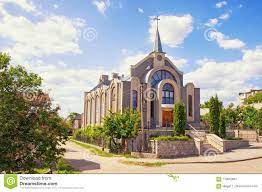 The North Caribbean Conference (NCC) of Seventh-day Adventists (SDA) has scheduled its Fourteenth Business Session (6th Quadrennial Session) for Aug. 17–21 at the Central Seventh-day Adventist Church, 17-A Estate Plessen, Frederiksted, St Croix.
The North Caribbean Conference advances the mission of the SDA Church on 10 islands, from St. Eustatius (in the south) to the Virgin Islands (in the north), and operates five accredited centers of excellence for students in elementary (primary) and high (secondary) schools. An active ministry team of pastors, educators and other personnel, along with 16,538 members in 40 congregations, are engaged in neighborhood ministry to four language groups (Dutch, English, French and Spanish).
The business session is the forum for receiving ministry reports from the administration and departmental directors related to promoting the message and mission of the church for the period of 2017 to 2020, and to electing a three-person
administration, several departmental directors, trustees, and committees to coordinate the work of the church for the next three years.
Church leaders from the wider Seventh-day Adventist organization (the Inter-American Division and the Caribbean Union Conference) will be present to oversee the electoral (constitutional) process. Delegates from the conference will nominate the personnel to lead the work for the next three years. Observers, retirees, community guests and SDA Church leaders from sister territories within the Caribbean Union Conference will also attend and participate in the session.
The SDA Church in the conference is part of a world-wide family of more than 19 million Christians who meet to worship God each Sabbath (Saturday). Pastor Desmond F. James presently serves as the North Caribbean Conference president. Most of the leadership team will be available for re-election at this business session.
Join the meetings: Facebook.com/NorthCarib or www.northcaribbeanconference.org