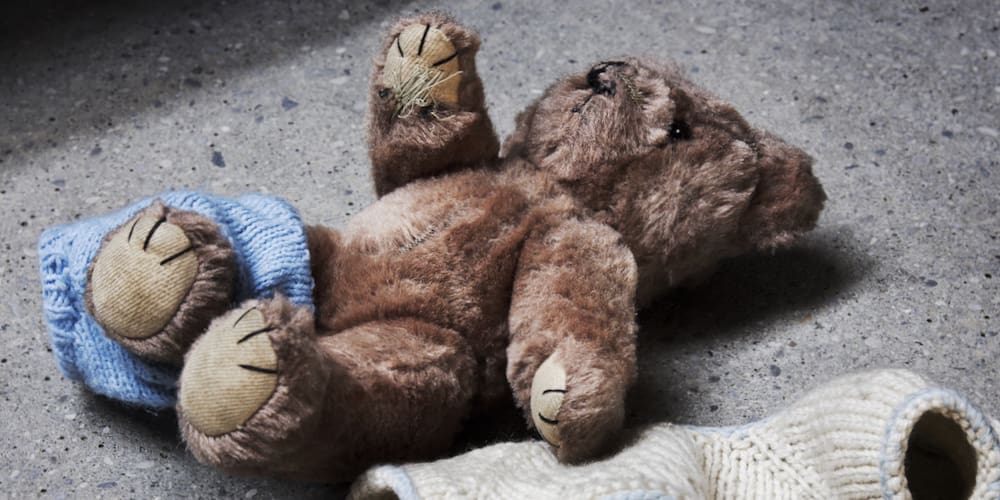 The pre-adolescent was confused by her counselor's questions. How could it be wrong? How could he be a bad man? Her family knew she had a special relationship with their middle-aged friend. No one seemed to care that she was alone with him so much. No one asked questions about what they did. He had had a similar arrangement with another young relative.
The particular case comes from the files of a V.I. counselor, but the general scenario is heartbreakingly familiar to many others in the territory whose work includes helping victims of child sexual abuse.
The issue has received a lot of public attention in recent weeks because of two high-profile cases with Virgin Islands connections. The Source decided to look behind the titillating headlines at the dangerous reality of crime committed against children.
From interviews with counselors, law enforcement and social services officials, a picture emerged of a deep-seated problem with generational roots which is often ignored or excused, with the result that consequences can be severe and long-lasting. What also became clear is that there is a concerted effort to counteract all those negatives and a cadre of people dedicated to helping victims.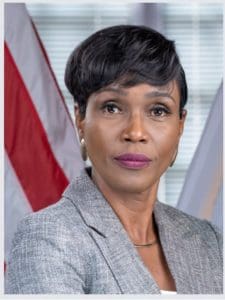 How pervasive is the problem?
Attorney General Denise George said she has prosecuted "quite a number" of child sexual abuse cases over the years, but "it's hard to say how prevalent it is (because) these types of cases just normally don't get reported."
That's also the experience of officials at the Department of Human Services, which is the lead government agency for dealing with protecting children.
It's "widespread" but "there are many, many instances that go unreported, especially sexual abuse of boys and sexual abuse by females," according to Human Services Commissioner Kimberley Causey-Gomez, who together with key personnel in the department responded via email to Source inquiries.
For a population near 100,000, the numbers of credible reports are notable, especially with the caveat about underreporting.
In fiscal years 2016 and 2017, there were 19 reports, 10 on St. Croix and nine in the St. Thomas-St. John district. In 2018 there were a total of eight reports; in 2019, seven. In 2020 the number jumped to 20 reports, 12 on St. Croix and eight in St. Thomas-St. John. In the current fiscal year (which ends Sept. 30) there have been 12 reports, but that number does not include a recent case that is still under investigation, according to Causey-Gomez.
Anyone with reason to believe a child is being abused is urged to report their suspicions. Moreover, under V.I. law, professionals who regularly deal with minors are required to report suspected instances of sexual abuse. The V.I. Code even spells out those so obligated: "physicians, hospital personnel, nurses, dentists, or any other medical or behavioral health professionals, teachers or other school personnel, social service workers, daycare workers, or other child care or foster care workers, peace officers or law enforcement officials."
Typically, the professional reports directly to a superior at his/her institution and that person alerts law enforcement and/or Human Services.
"You don't have to know for sure" in order to make a report, George said. The key word is "suspected." And the law also protects the person making a report from liability.
"False reports (from minors) are minuscule," said Cacki Barrett, a child/youth therapist who works with the Family Resource Center. She's far more concerned about the number of real instances that never come to light.
She and others offered a myriad of reasons for the silence that so often surrounds sexual child abuse, including often from the victim and from the victim's own family.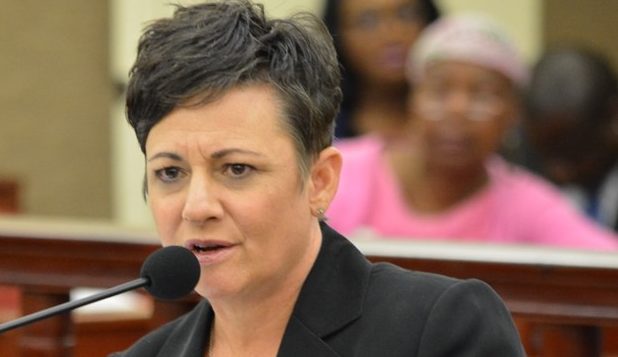 "The stigma, trauma and re-traumatization associated with reporting and seeing the process seeking legal redress through to the end can be debilitating for victims and their families," Causey-Gomez said.
"There is also an element of an older generation of victims who never reported or whose reports went unaddressed that are ostensibly successful and well-adjusted who frown upon reporting and take an 'it happened to me and look, I am fine' approach," she said.
People who know and turn a blind eye "might feel they want to protect the perpetrator" for one reason on another, George said. Maybe the person is the family bread-winner, or holds power over others with no legal immigration status, or has threatened the child and/or others with retaliation. The child may be silent for the same reasons or because he or she thinks they will not be believed.
Barrett said she works with many families who are very supportive in helping a victimized child, but in some other cases, parents want to pretend the abuse didn't happen because they feel guilty or feel a loss of control because they failed to protect the child.
In worse-case scenarios, George said, "sometimes I've actually heard they don't care."
Barrett spoke of the "normalization" of child sexual abuse.
"We've such a mix of cultures and some people still think kids are possessions," she said. She recalled hearing a defendant telling a judge in court that he had every right to molest his daughter.
Other sources confirmed that while such an attitude is not the norm, it is not unique.
Nor is it unusual for some people to downplay the seriousness of the issue, especially when the victim is a teenager.
Causey-Gomez said there is a persistent "boys will be boys" mentality that lingers in the face of the fact that most reported cases are ones in which a male victimizes a female. The (erroneous) thinking is that "somehow it is not that serious and he didn't have criminal intent; maybe she was giving mixed signals, somehow no didn't mean no."
The commissioner said it would be an overstatement to say that societal norms actually encourage sexual abuse. However, she said an emphasis on sex and attractiveness and popularity "ironically sets up many youth for being preyed upon by sexual predators who might befriend and exploit them."
Further, she said, "Society in their silence, failure to condemn perpetrators, tendency to try to cover up or hide sexual abuse such as incest, makes it more difficult to deal with sexual abuse transparently and honestly."
What's the harm?
For the child who is victimized by a sexual predator, the consequences can be immediate and long-term, physical and psychological, overt and subtle.
There may be physical injury, a sexually transmitted disease, and/or a pregnancy.
In most cases, "it's not a one-time thing, Barrett said. Repetition tends not only to retraumatize but also to desensitize.
"It messes with their boundaries," she said. "Their boundaries have been violated and they have lost control."
Causey-Gomez cited a loss of self-esteem, a lack of trust in others, and feelings of isolation, among other consequences.
"Social interactions suffer," Barrett said. In some cases, "they can't form attachments." Because trust was broken, they may lose the ability to take risks, including the healthy ones that mark life's progress, such as getting a first-time or a new job, or going to college. In fact, some become school drop-outs.
"When trauma happens, development stops," she said.
Possible consequences for the community are also dire. Not only is there the chance that society may lose a potentially productive member, but there is also the risk of perpetuating a cycle.
National statistics indicate that some abuse victims later become abusers themselves – though it is certainly not an inevitable consequence.
As Causey-Gomez explained, the coping mechanism of desensitization related to sexual abuse can render a person unable to recognize the signs and symptoms of abuse of other vulnerable individuals, such as children in their care.
This does not mean that anyone who is abused will become an abuser. Rather, Causey-Gomez said, "Victims of sexual abuse are more likely to become offenders than persons that have not experienced sexual abuse."
Legal repercussions
While some officials expressed concern about the consistency of enforcement, there was general agreement that the laws protecting minors against sexual abuse are adequate.
The Attorney General's Office has original jurisdiction over such cases, just as it does over other Virgin Islands laws. The U.S. Attorney's Office may – and sometimes does – prosecute crimes if there is a "federal nexus" such as a federal law that can be applied to a case.
U.S. Attorney Gretchen Shappert, who is currently prosecuting such a case, was careful not to comment on it. However, she did say prosecutors try to avoid re-traumatizing victims.
George called local laws against sexual abuse "pretty tight" and "pretty stringent."
Aggravated rape in the first degree involves the rape of a minor under 13 years of age or a minor under age 16 who is living in the same household as the perpetrator. It is punishable by imprisonment of 15 years to life.
Aggravated rape in the second degree involves a victim between the ages of 13 to 18, and the sentence is 10 years to life.
A second offense raises the minimum sentence to 20 years.
George stressed that "there is no limitation of time for child sexual abuse" cases. "It's never too late to report."
Help for victims
In responding to reports of abuse, and throughout the legal process, "the protection of the child is of paramount importance," George said.
Causey-Gomez outlined the procedure when Human Services responds to a report:
– First assess safety and risk, then seek medical evidence that can either rule in or rule out abuse. Contact the police if they have not already been notified.
– Conduct interviews of the alleged victim, siblings, household members, witnesses, probable witnesses, other collateral sources and – usually in conjunction with the police – of the alleged perpetrator.
– Ensure that support services such as counseling and medical treatment are arranged.
Counseling can make all the difference, as far as Barrett is concerned. While the child's development may stop because of trauma, "When the healing starts, development can resume." Victims can become survivors.
Recommendations from the front line
"We need to educate our children that they have the right to say 'No'." – U.S. Attorney Gretchen Shappert
"We need to elevate the conversation around sexual abuse from being gossip and shame-based to being transparent and worthy of public discourse because like domestic violence it is about power and not sex. We need to give adults the full responsibility in sexual abuse matters and stop perpetuating the falsehood that children are somehow seducing grown men and women who are always in control in those situations." – Carla Benjamin, Assistant Commission of Human Services
"We need to start calling things what they are." – Therapist Cacki Barrett
"Sexual abuse is wrong. It doesn't matter how many times it happened, how long ago, or whether you are male or female, it's still important that you get the help and support you need. It's never too late to tell somebody … it's important to be alert (to signs of abuse) and get your child help. As adults, we should be protecting our children, not abusing them." – Human Services Commissioner Kimberley Causey-Gomez
Noting some individuals don't want to get involved because they say the abuse is none of their business: "I really wish that it would be taken more seriously in our community … Sometimes I don't hear the outrage that I would expect to hear … Sometimes people might not understand the gravity of it (so) public awareness is important … It is your business." – Attorney General Denise George