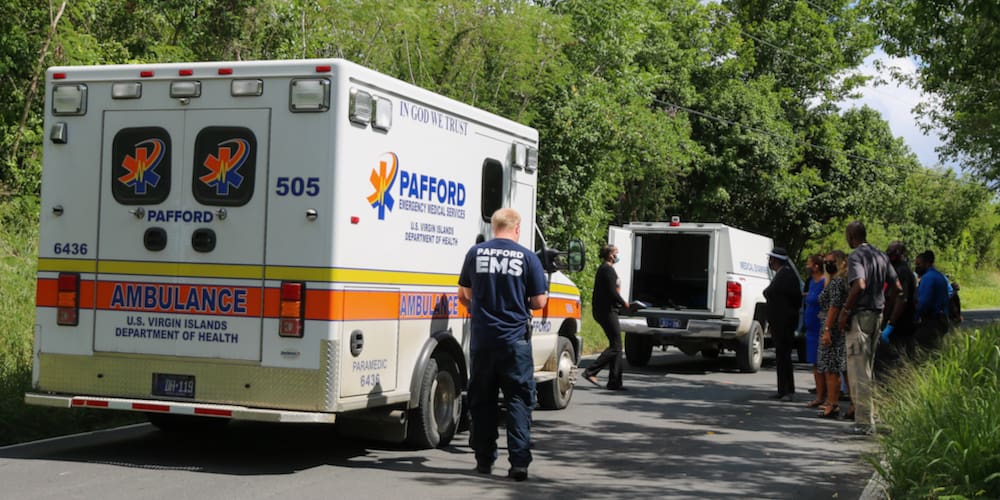 The body of a man who had been shot repeatedly was found Tuesday morning on the shoulder of North Shore Road on St Croix, the V.I. Police Department reported.
Next of kin identified the man as 56-year-old John "Smiley" Silcott of Castle Burke. He was the 25th homicide victim on St. Croix since the beginning of the year, the 36th in the territory, according to the Source homicide list.*
Police said at 7:31 a.m. Tuesday the 911 emergency call center received reports from concerned citizens of an unresponsive Black male on the shoulder of North Shore Road in the vicinity of Salt River. Officers traveled to the area and corroborated the callers' reports. Emergency Medical Technicians confirmed that the victim, identified as Silcott, had no vital signs.
Further investigation revealed that Silcott had been shot multiple times and left for dead on the side of the road, police said.
Police urged anyone with information about the case to call 911, the Crime TipLine at 340-778-4950, or the anonymous tip service, Crime Stoppers USVI at 1-800-222-8477 (1-800-222-TIPS), or online at crimestoppersusvi.org.
* The Source homicide list is based on reports from the V.I. Police Department, but unlike the police list or some other news outlets, the Source does not include vehicular homicides or suicides, which can lead to a difference in the totals reported.