Standing third from the right, St. John's Monique Liburd is making a name for herself in Silicon Valley in the field of tech law. An industry publication recently named her one of their "Women Leaders in Tech Law."
Photo courtesy of The Recorder.[hr gap="1″]
SAN FRANCISCO — A St. John born lawyer has been named among the best female advocates specializing in technology law. The name of attorney Monique Liburd appears among the San Francisco Recorder's "Women Leaders in Tech Law."
The Recorder is an online publication serving the computer technology industry Silicon Valley. Liburd serves as an Associate Trademark Counsel at Google. Google is an internationally traded company, best known for its computer search engine.
But Google also does business through Internet analytics, the development of operating systems and cloud computing. Liburd helps the corporation protect its trademarks across many sectors of the business.
She was named among 64 other California-based women tech law specialists, among 100 nominations considered by the Record. Women tech lawyers from other top name companies like Apple, Hewlett-Packard, Airbnb, Facebook and Dropbox also made the cut.
Publishers at the tech industry publication called the competition for the 2016 winners fierce. When the list was published Sept. 26, Liburd and company were introduced as, "firm leaders, trial lawyers, dealmakers, in-house counsel on the cutting edge and thought leaders."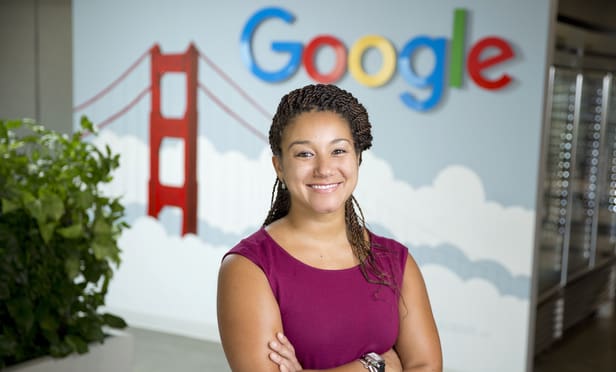 Born on St. John to businessman Levi Liburd and educator Nancy Liburd, Monique says the one thing she would like to see most is more people of color in the tech field.
"The lack of gender and racial diversity across the industry is extremely frustrating and at times discouraging," Liburd said in an interview published on Sept. 26.
A look at Liburd's biography sheds light on ways she has used her intellect to serve her community, as well as her legal career. She once served as a legal extern for St. Thomas District Court Judge Curtis Gomez. She taught street law to juvenile offenders in California and worked as a physicians' liaison at Centinela Hospital Medical Center while completing her education.
Liburd also continues her service at home while working in Silicon Valley. Through the local organization VI Scholars, the biography says she works with college bound students and helps develop them into future leaders.