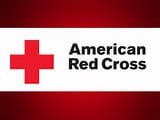 In May, American Red Cross volunteers and the Virgin Islands Fire Service installed 328 free smoke alarms in vulnerable neighborhoods across St. Croix, St. Thomas and St. John as part of a national series of 'Sound the Alarm' home fire safety events. Nationwide, more than 45,000 free smoke alarms have been installed.
During the events, Red Cross volunteers and partners met with residents of 678 households to help make them safer from home fires by installing the alarms and sharing home fire safety information.
A Lasting Difference Tina Beazer, executive director of the American Red Cross of the U.S. Virgin Islands, was extremely pleased with the effort, which continues to grow as families learn about the program. "Home fires are a constant threat, and our efforts during the month of May will make a lasting difference to save lives," she said. "It's very gratifying to help thousands of vulnerable neighbors to make sure their homes are equipped with working smoke alarms and their families have the knowledge and plans they need to stay safe."
Over 1,330 Lives Saved and Counting This national 'Sound the Alarm' effort is part of the Red Cross Home Fire Campaign, which has helped save more than 1,330 lives since launching in October 2014. Significantly, 32% of the lives saved are children under age 18.
With Appreciation This work is made possible thanks to generous financial donations from regional partners: Lockheed Martin, Suburban Propane, TECO and Wells Fargo.
Learn More Visit SoundTheAlarm.org to learn more, volunteer for an event or make a donation to the Red Cross to help people prepare for, respond to and recover from home fires.
The American Red Cross of the U.S. Virgin Islands has offices on St. Croix and St. Thomas (serving St. Thomas, St. John and the Water Island districts). Call a Red Cross office at 778-5104 (St. Croix) or 774-0375 (St. Thomas). For more information, visit redcross.org/USVI or facebook.com/RedCrossUSVI.
About the American Red Cross:
The American Red Cross shelters, feeds and provides comfort to victims of disasters, supplies about 40% of the nation's blood, teaches skills that save lives, and distributes international humanitarian aid. It also supports veterans, military members and their families. The Red Cross is a nonprofit organization that depends on volunteers and the generosity of the American public to deliver its mission.
For more information, visit www.redcross.org or www.CruzRojaAmericana.org,  or go on Twitter at @RedCross.