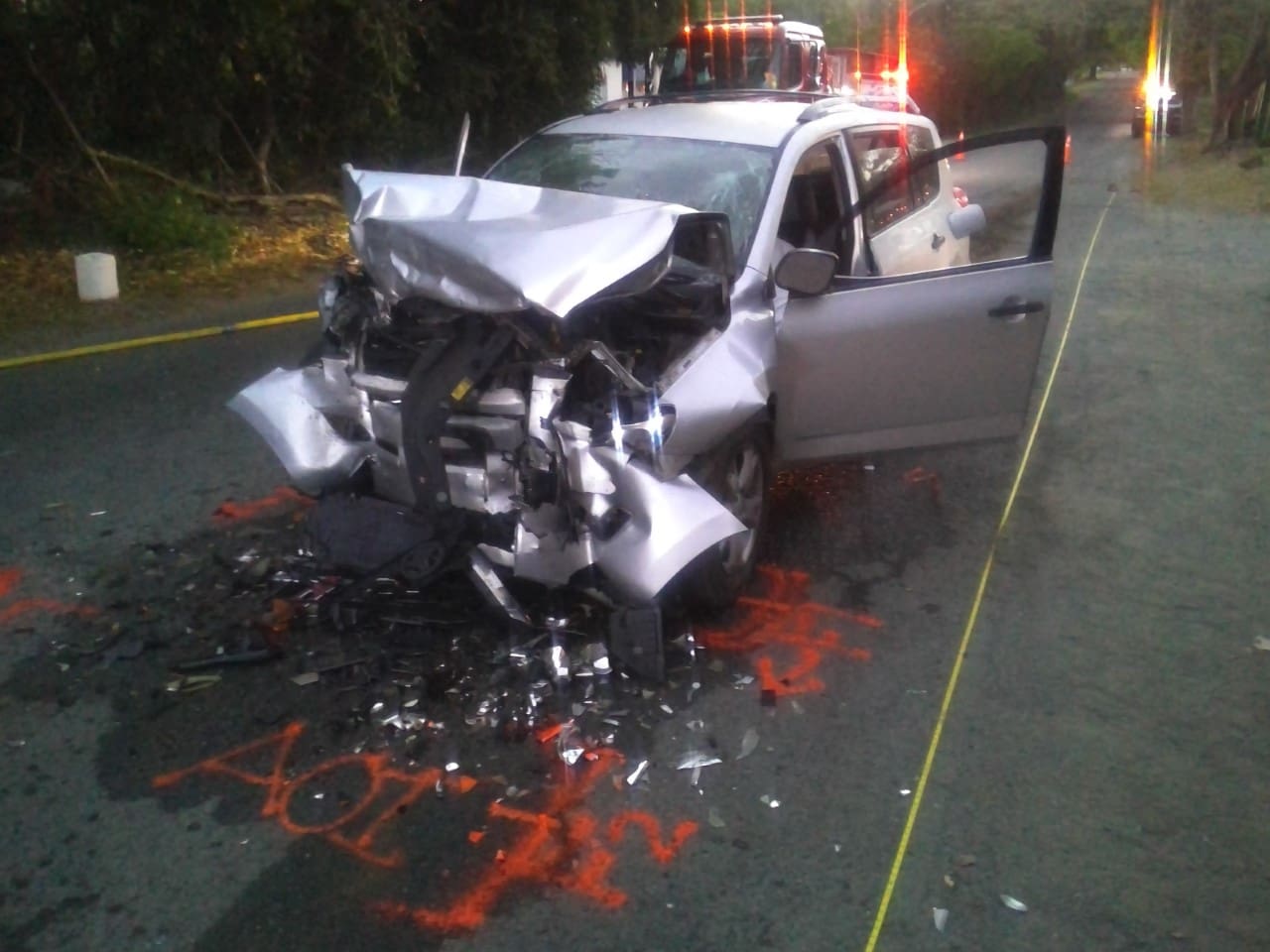 June 30, 11:03 p.m.
A St. Croix woman was served with an arrest warrant in regards to the crash that occurred April 23, on North Side Road in the vicinity of Blues BBQ, in Princesse, Christiansted on St. Croix, the V.I. Police Department reported.
After identifying the elements of the crime as prescribed by the V.I. Code, the
Detectives drafted a sworn affidavit and presented it to the Attorney General's
office and Superior of the Virgin Islands and a warrant was issued, according to the press release.
Rossille Delande, 40, was arrested and charged with negligent homicide by means of a vehicle, reckless endangerment, and involuntary manslaughter, the police report stated.
The bail was set at $50,000. Delande posted bail and was released pending her advice of rights hearing, police said.
April 23, 7:22 p.m.
A 27-year-old woman is dead and two others injured after a head-on collision early Sunday on Northside Road on St. Croix, the V.I. Police Department reported.
Police were alerted to the accident in the vicinity of Blues' Backyard Barbecue Bar & Grill about 3:35 a.m. on Sunday. Upon arrival, they observed both vehicles in the northwest-bound lane in a head-on collision, according to the report.  
Police said a preliminary investigation indicates a silver Toyota Rav4 was heading northwest and a gray GMC Envoy was heading east. At some point, the Envoy entered the westbound lane and collided with the Rav 4 head-on, the report stated.
Two of the three passengers in the collision were transported to the Juan F. Luis Hospital for treatment. Investigation also indicates that the drivers and passenger were not wearing their safety belts at the time of the crash, according to report. 
Emergency Medical Technicians said the driver of the Toyota Rav4 died at the scene. The driver was identified by next of kin as Jahniqua Williams, 27. An autopsy will be conducted to determine the cause of death, said police. 
This is an ongoing investigation by the Traffic Investigation Bureau.