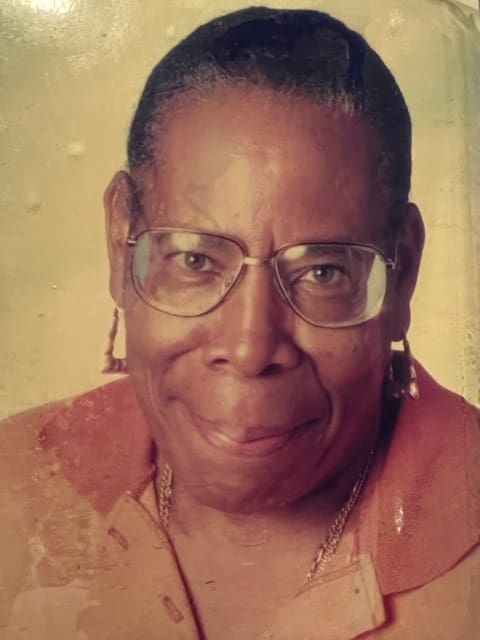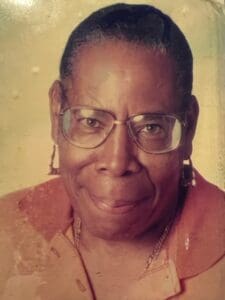 Leaita "Marlie' Harrigan," died on Wednesday, June 21, at the age of 73.                                                        She was preceded in death by her mother, Eloise Turnbull Harrigan; father, Eric "Rico" Harrigan; brothers: Kenneth Harrigan, Eric Harrigan Jr., Pedrito "Boopsie" Robles and Billy "Jon Lucien" Harrigan; and grandson, Lakeel Wade.
She is survived by her son, Alvin "Mingle" Wade; daughter, Michelle Francis McDowell; and grandchildren: Luel Joseph, Mia McDowell, Markayla McDowell, LaNeel Wade, Halik Wade, LaTisha Wade, JeNell Wade, JaVier Wade, JaMoi Wade, Coretta Wade and Kadeem Wade.
She is also survived by sister, Esperanza "Tiny" Harrigan; brothers: Richard "Kebo" Harrigan and Max Harrigan Sr.; and nieces: Rochelle Benjamin, Joann Harrigan, Kuenda Harrigan, Kichma Harrigan, Jasida Robles, Melanie Harrigan, Jolena Harrigan and Saida Harrigan.
Other survivors include nephews: Max Harrigan Jr., Marvin Harrigan, Melvin Harrigan, Mario Harrigan, Keith Harrigan, Kenneth Harrigan, Leayle Leonard, Jaleel Robles and Brian Harrigan; friend, Anthony Gumbs; special friends: Delrease Frazier, Monica Brathwaite, Margaret Gumbs and Lauralie Wesselhoft; as well as many other relatives and friends too numerous to mention.
Funeral arrangements are under the care of Turnbull's Funeral Home and Crematory Services. The first viewing will be held from 4-6 p.m., Wednesday, July 5, at Turnbull's Funeral Home.
Her Celebration of Life will take place on Thursday, July 6, with the second viewing will be held 9 to 10 a.m. followed by the service at 10 a.m. at St. Andrew's Episcopal Church. Interment will be at Western Cemetery No. 1.
Expressions of sympathy to the family may be made online at www.turnbullsfuneralhomevi.com. Professional services have been entrusted to Turnbull's Funeral Home and Crematory Services., 3815 Crown Bay, Suite 10, Charlotte Amalie, St. Thomas, U.S. Virgin Islands 00802. Office: 779-6565 and Fax: 779-6566.
Send tributes to: harrigantributes@gmail.com by noon on Thursday (6/29/23).