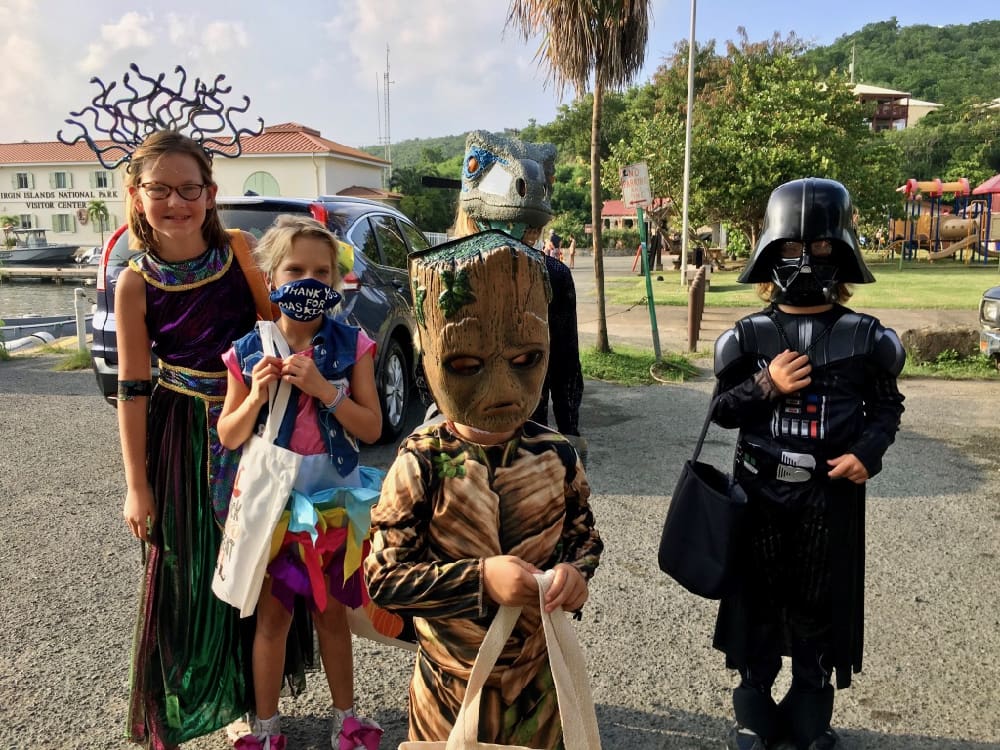 St. John children celebrated Halloween in style on Friday afternoon with events sponsored by Mongoose Junction, the Office of the Administrator, and other community partners.
A St. John book club gave away children's books in addition to sweet treats at Mongoose Junction.
"Ooooh, I love to read!" said one little girl as she arrived at the table of books.
"Ooooh, Skittles!" said a little boy, reaching for some candy.